Welcome to Our Shop!
It looks different on any given day with all the different Corvette projects in motion. On this particular day, we had three 53s in house. Three!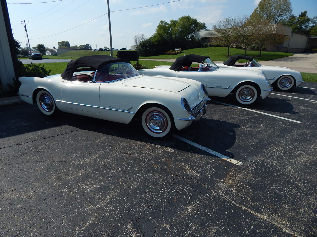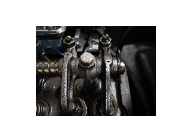 One was in for top end engine work.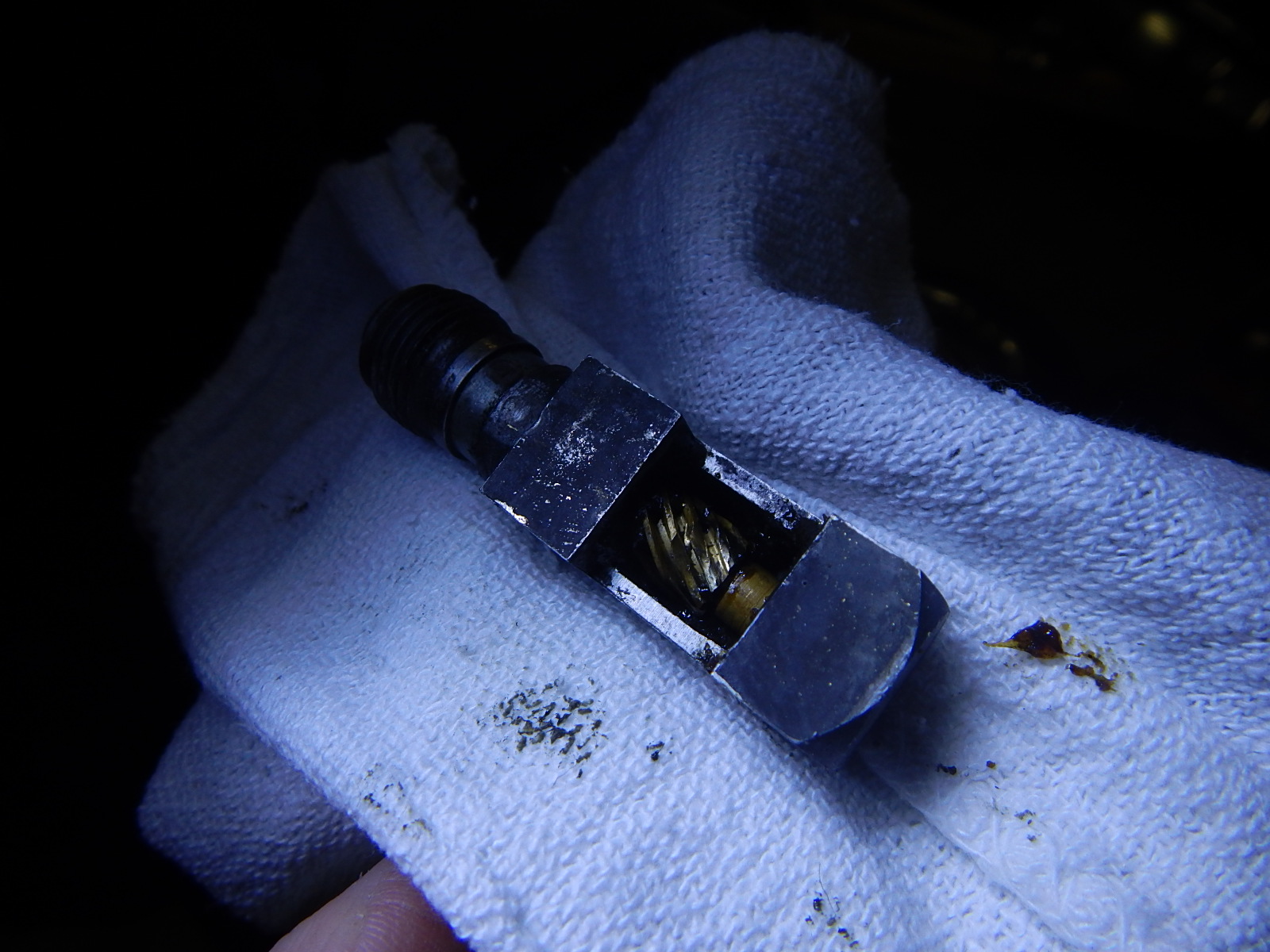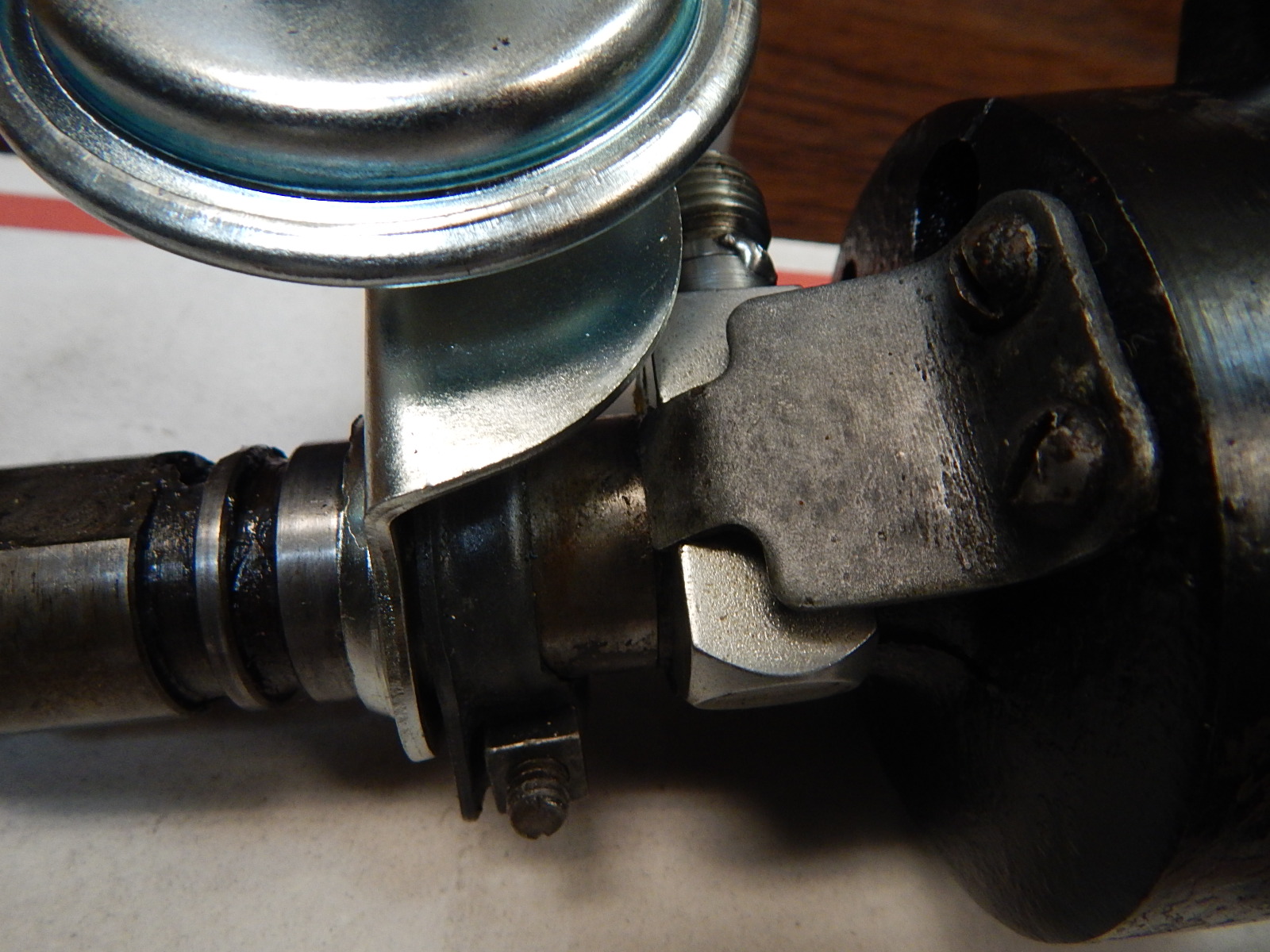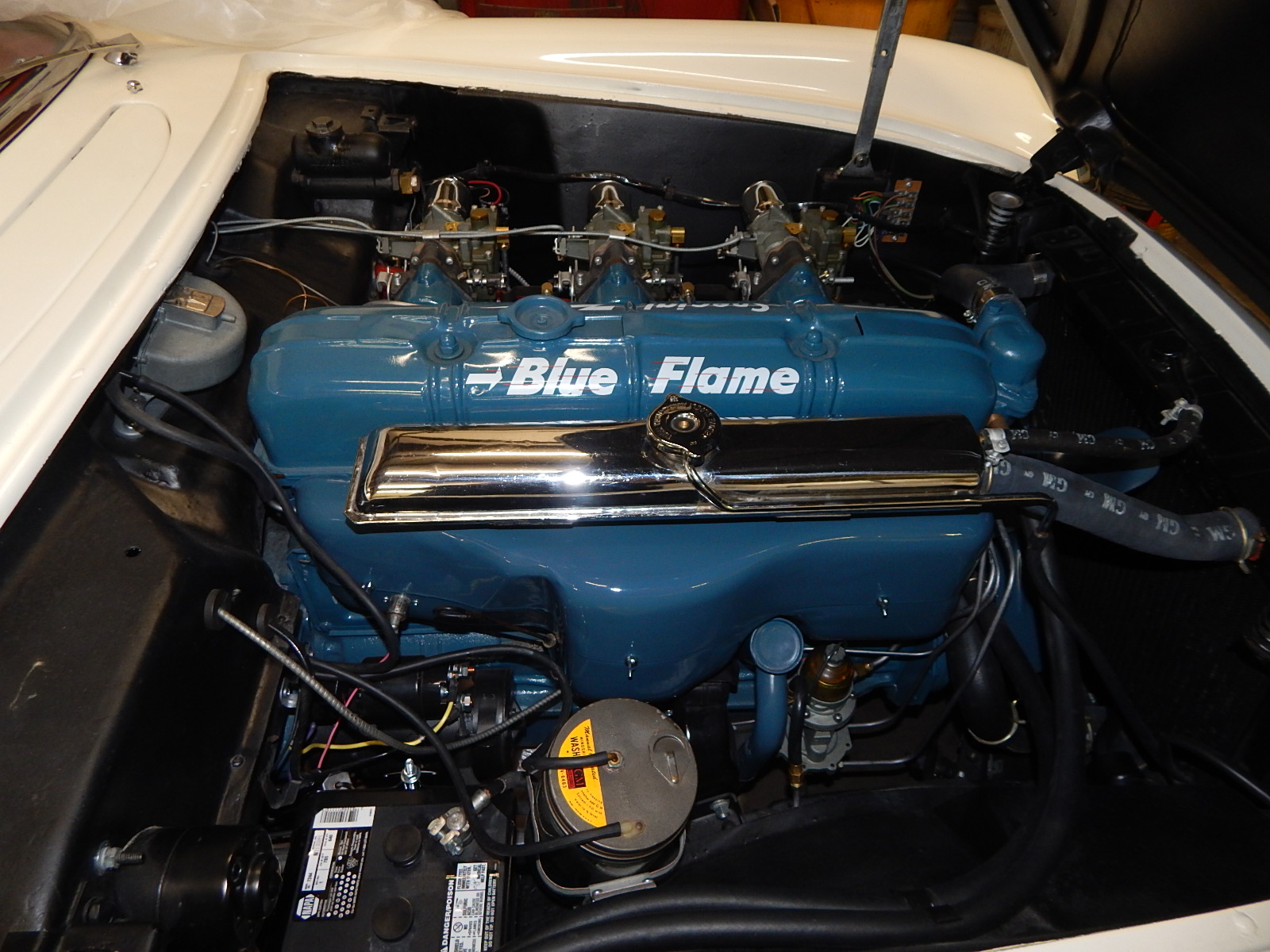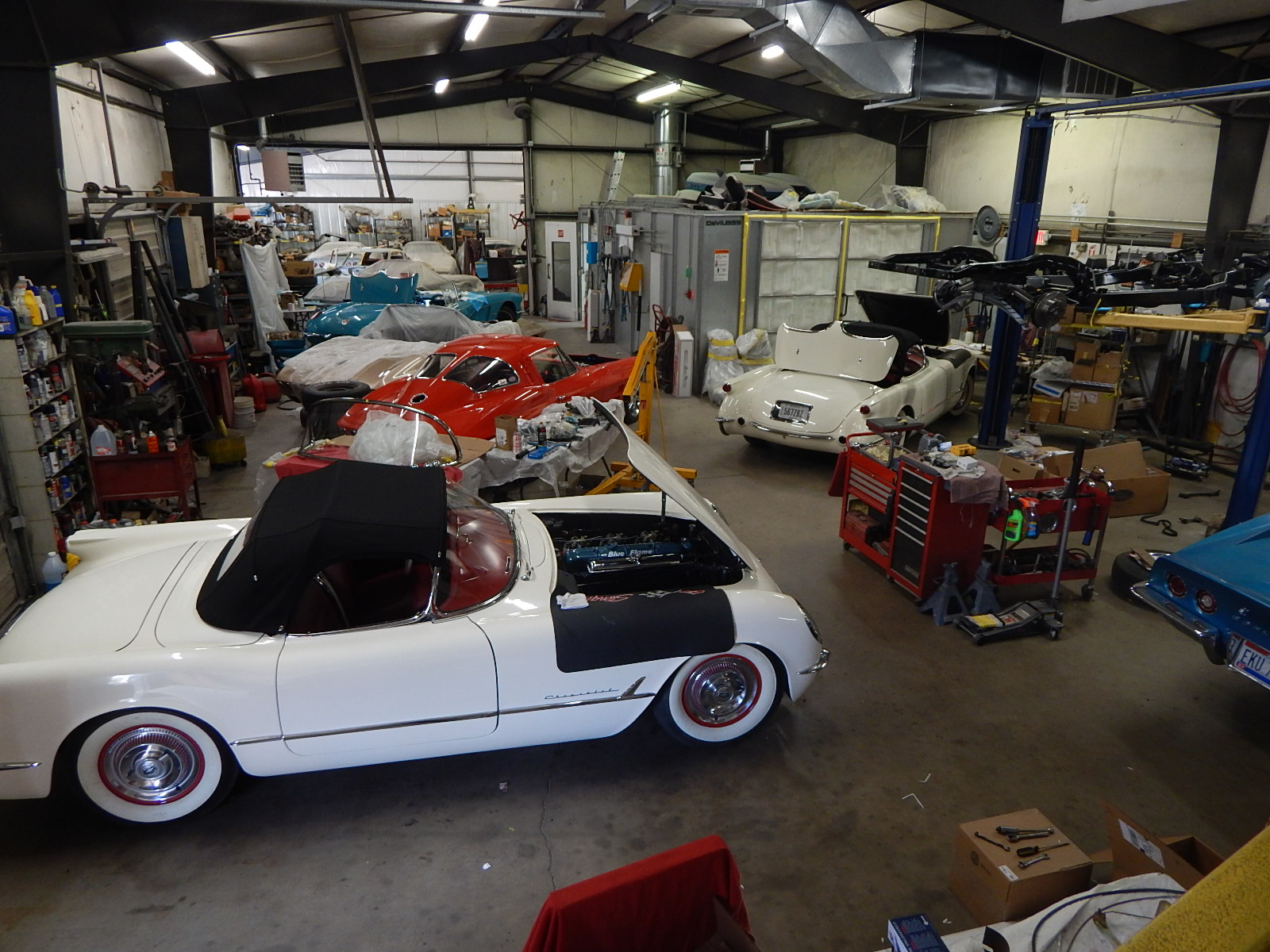 Another for an inoperative tachometer. This is the (damaged) tach driven gear and distributor of a '53 Corvette.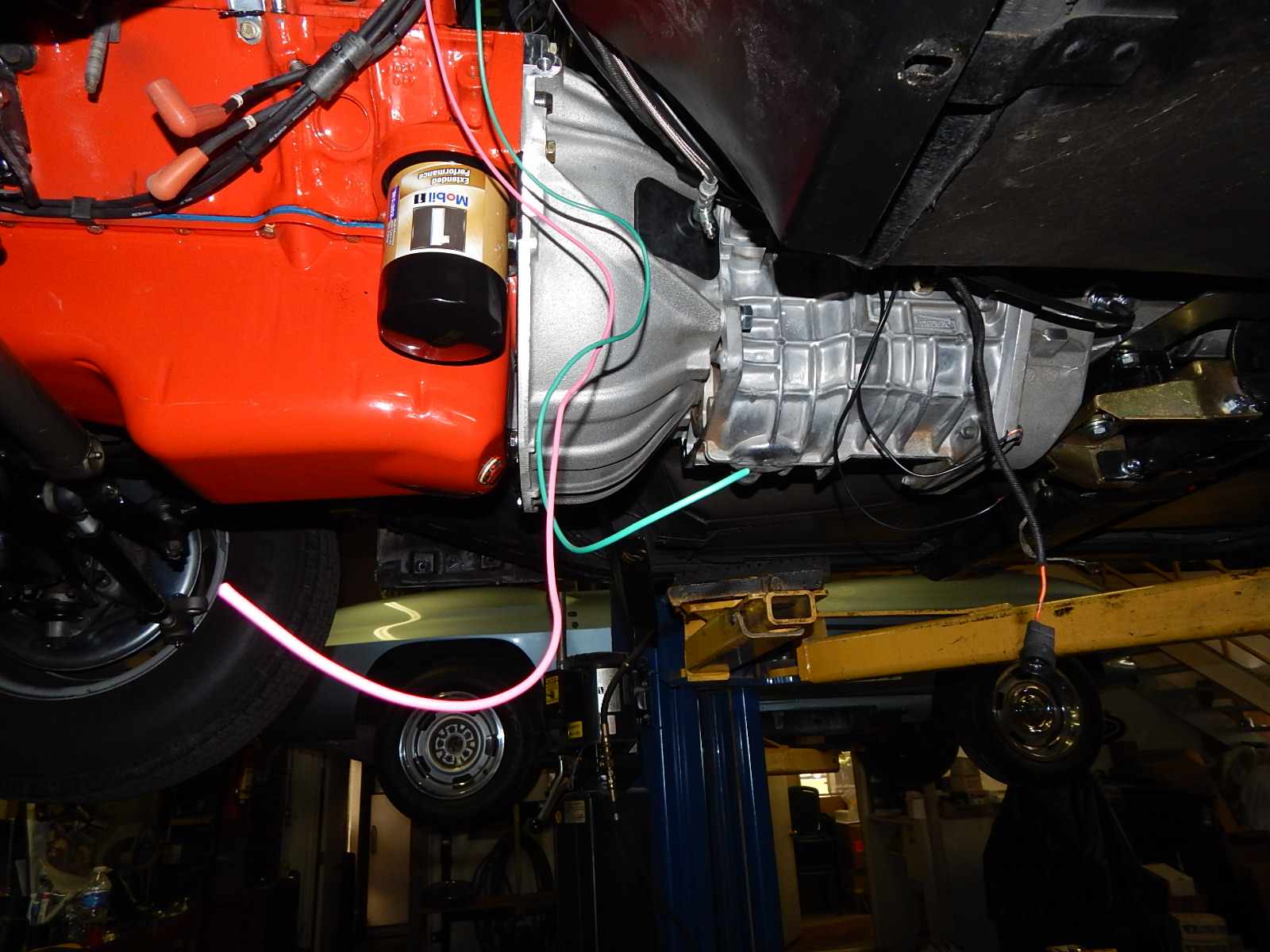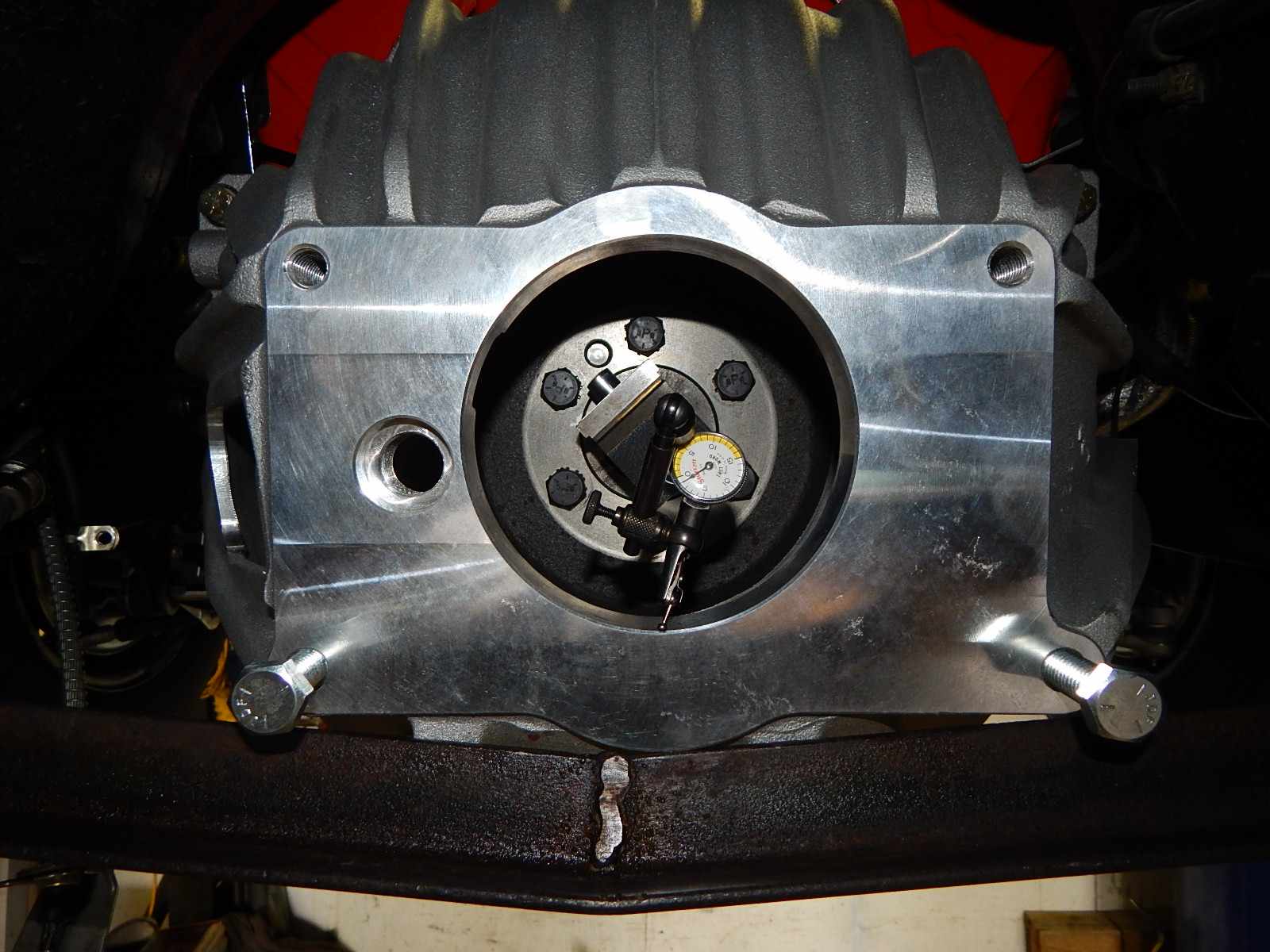 We might be checking a bellhousing for center with a dial indicator for the installation of a Tremec 5-speed transmission.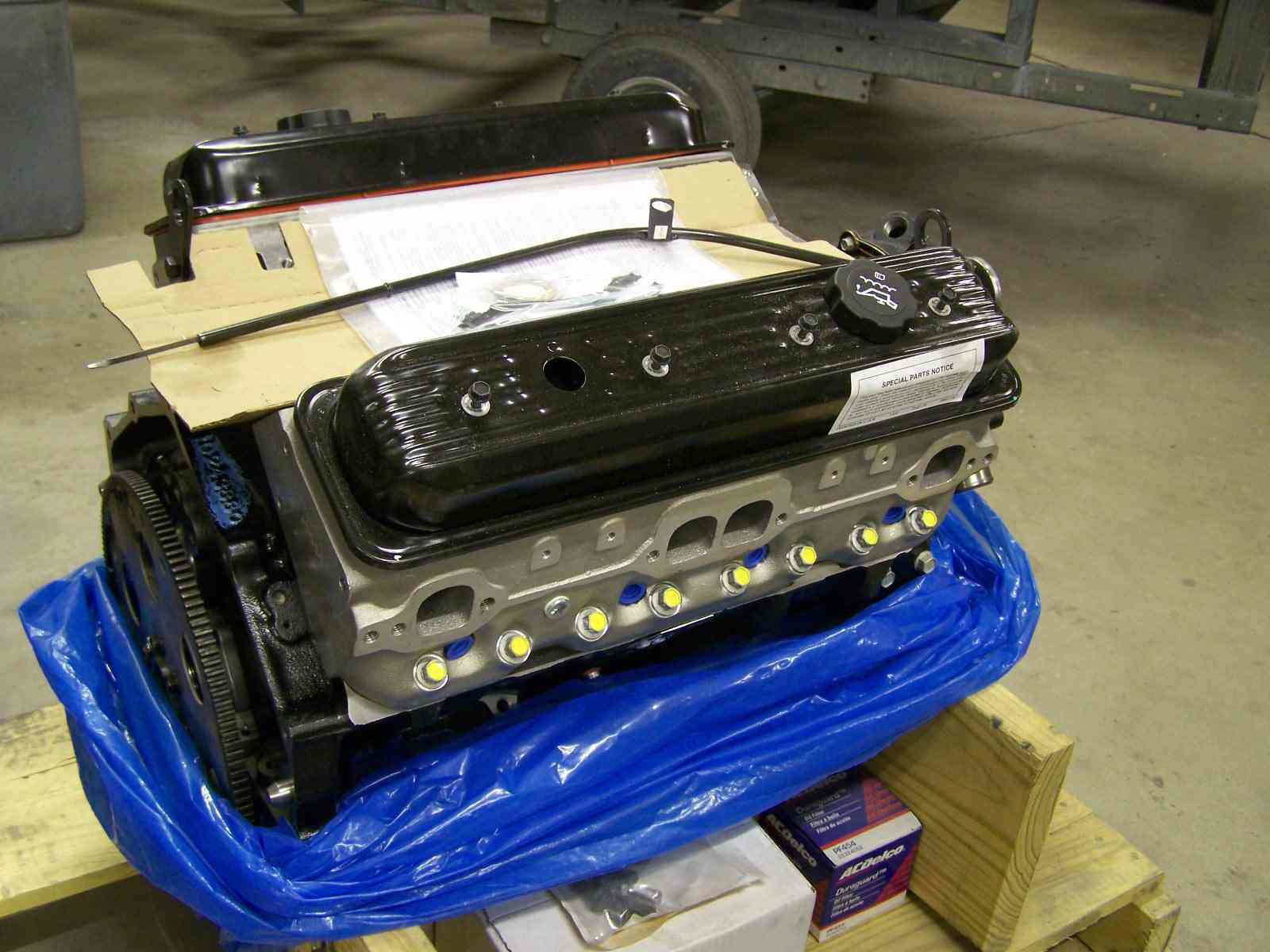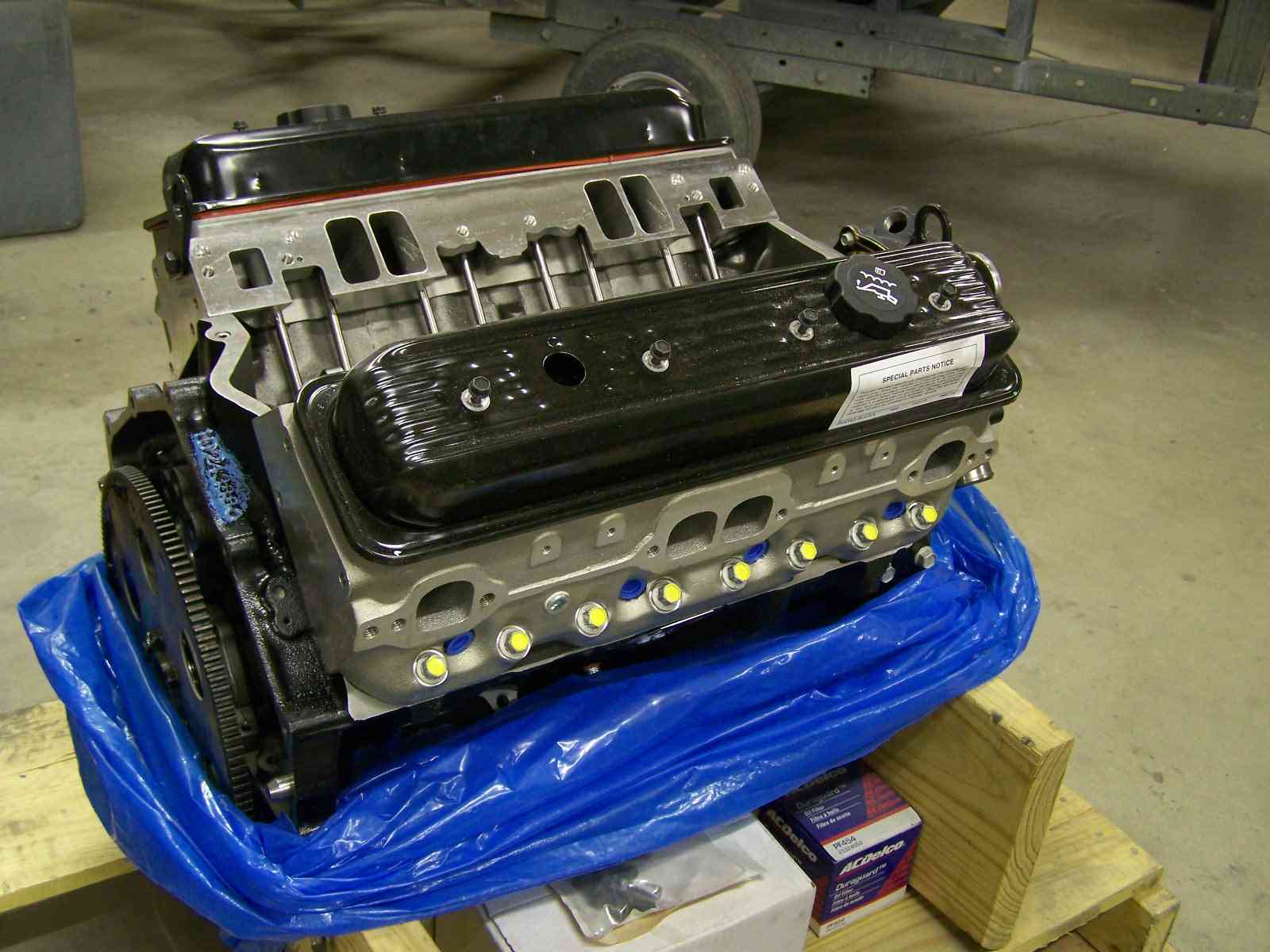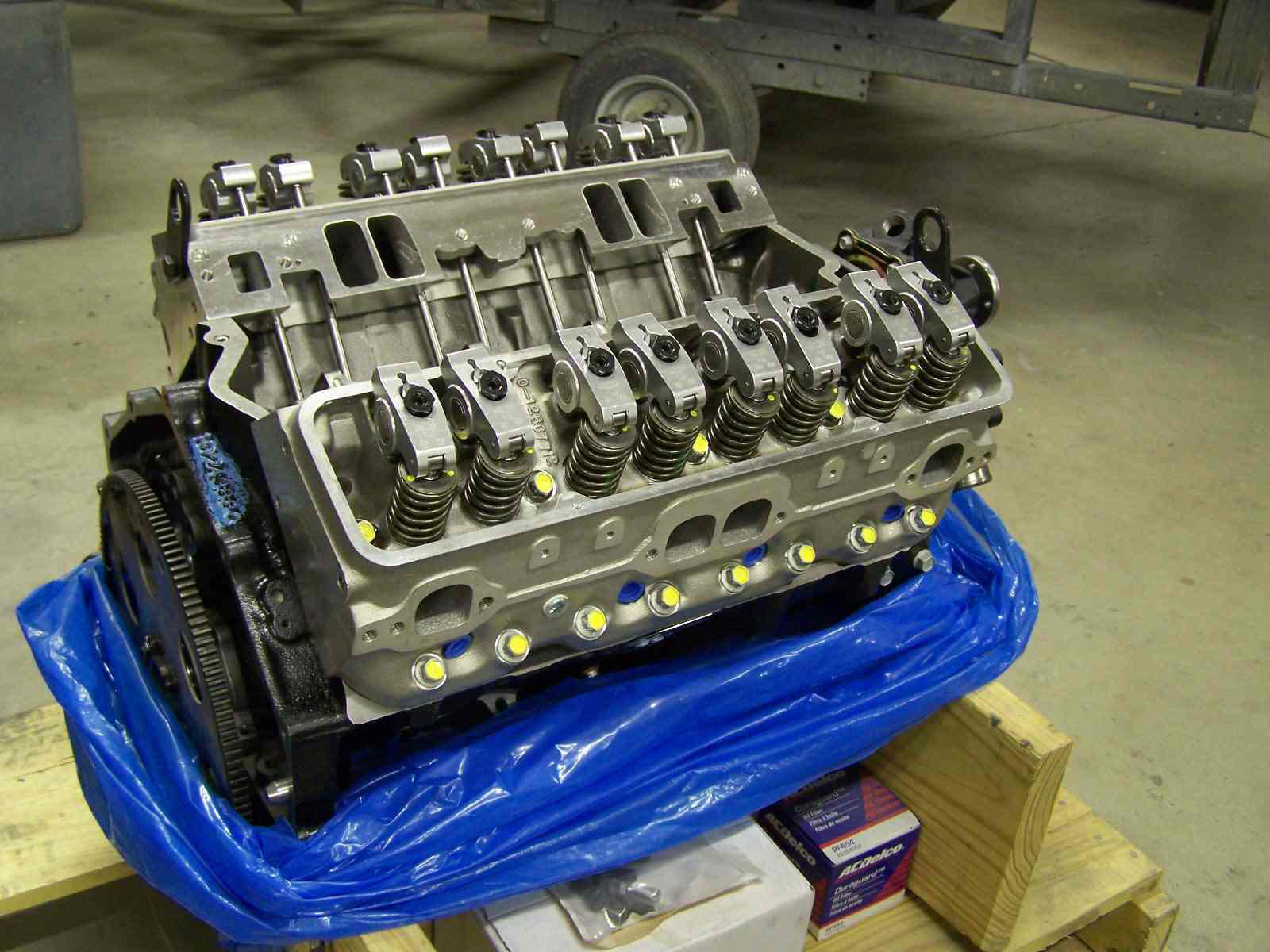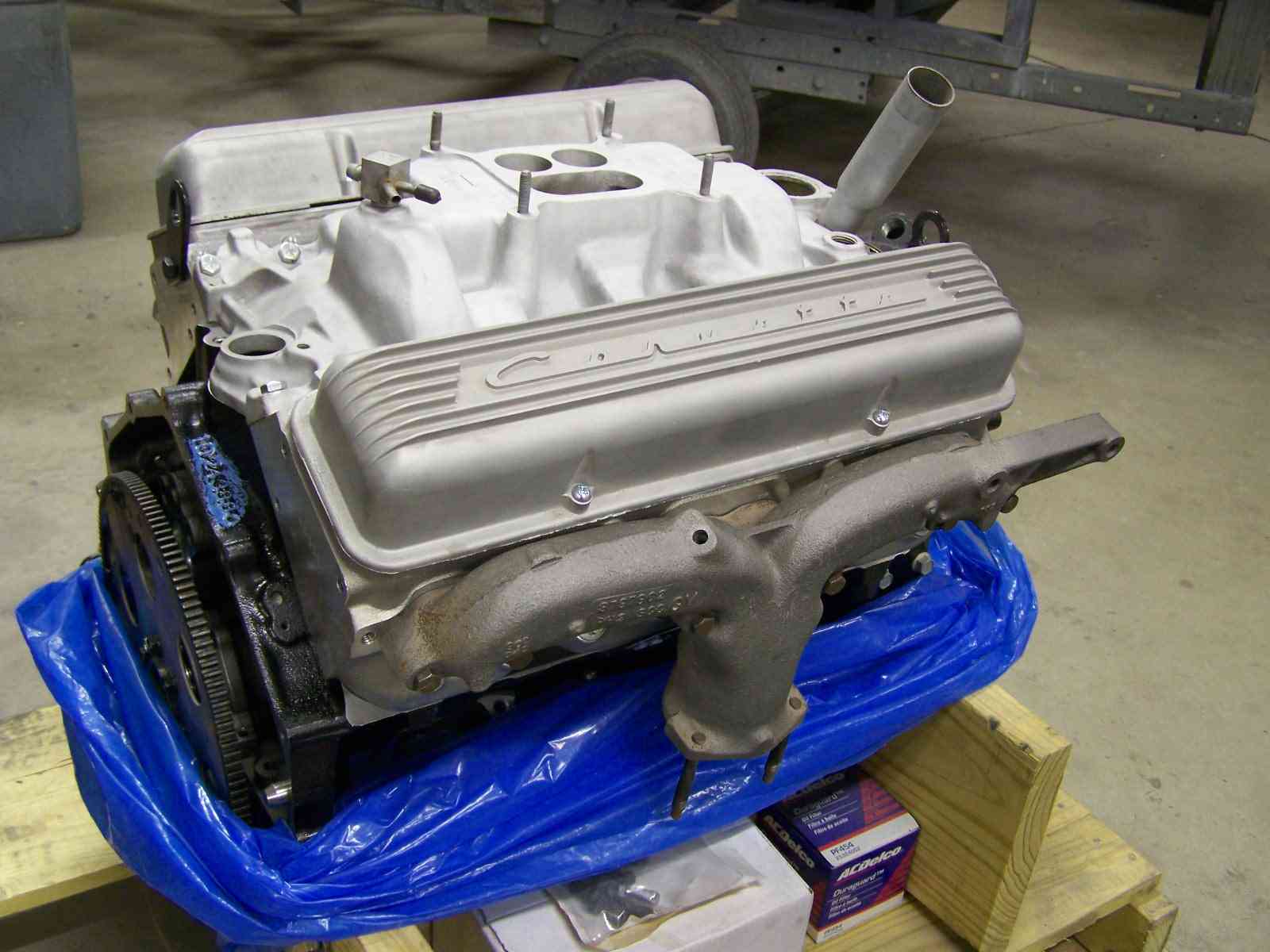 Or taking a GM Performance Parts ZZ383 crate engine and adapting it to look like a stock 1965 L79.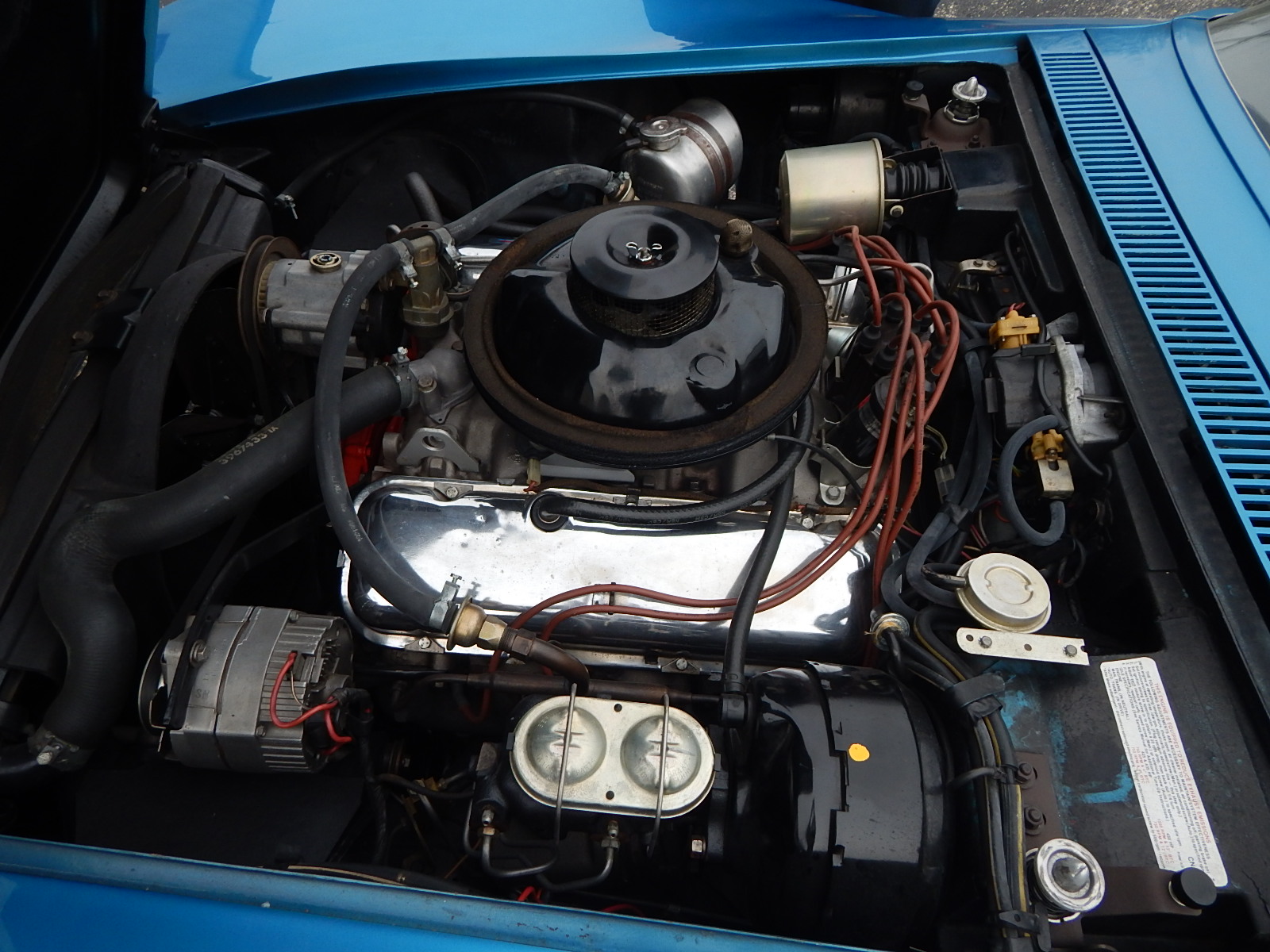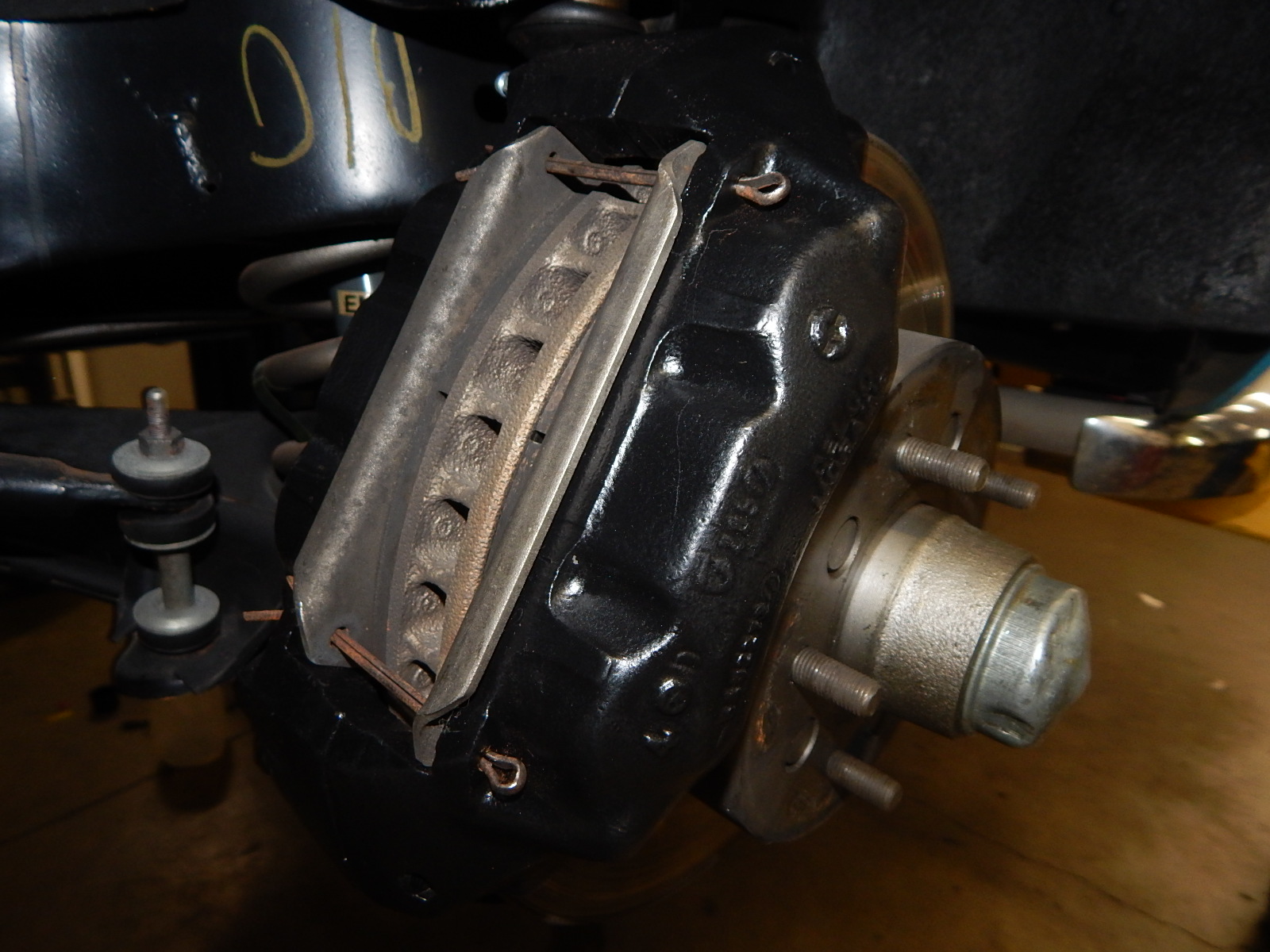 Or tuning a '69 L88 and servicing its J56 brake calipers.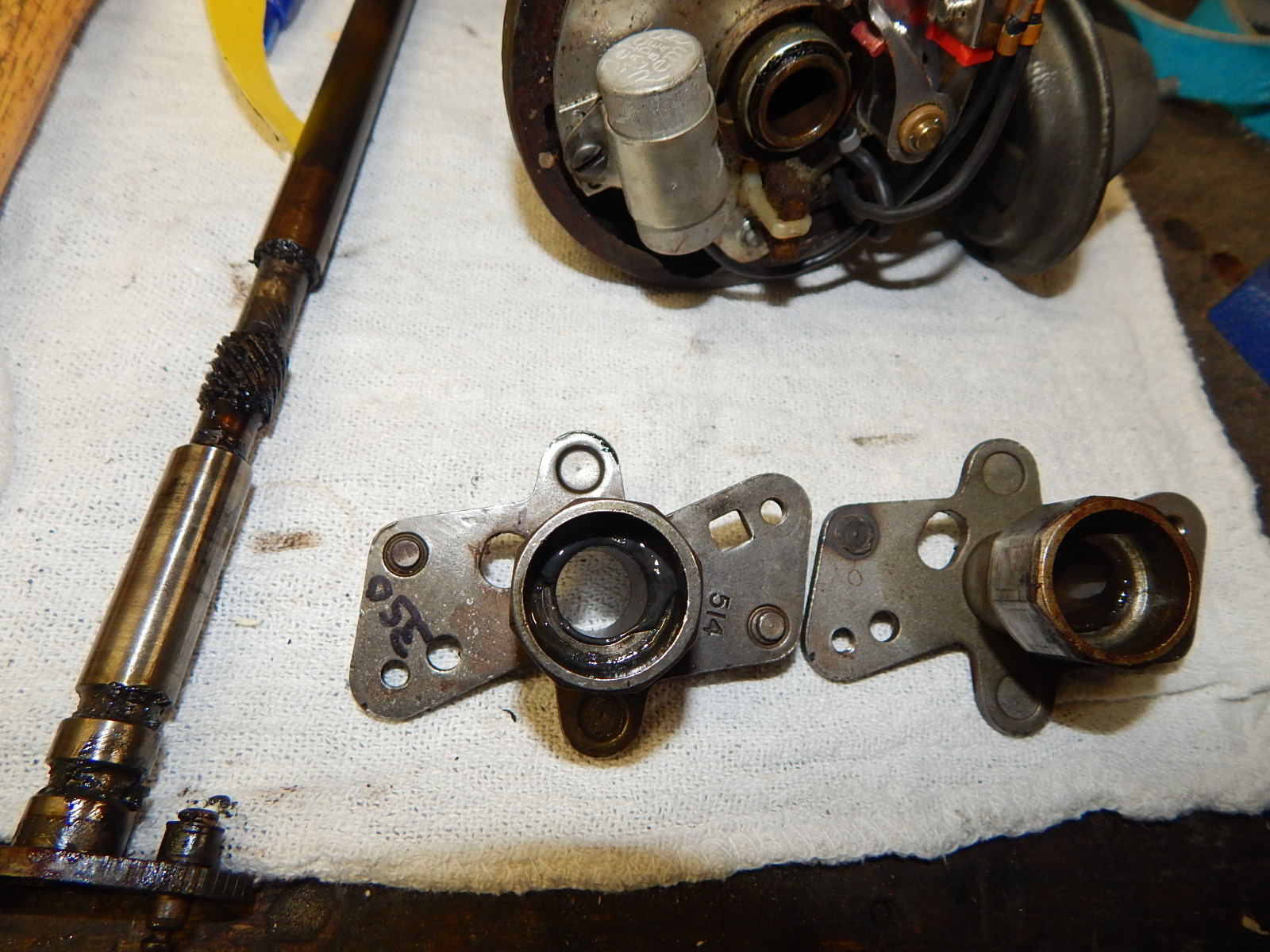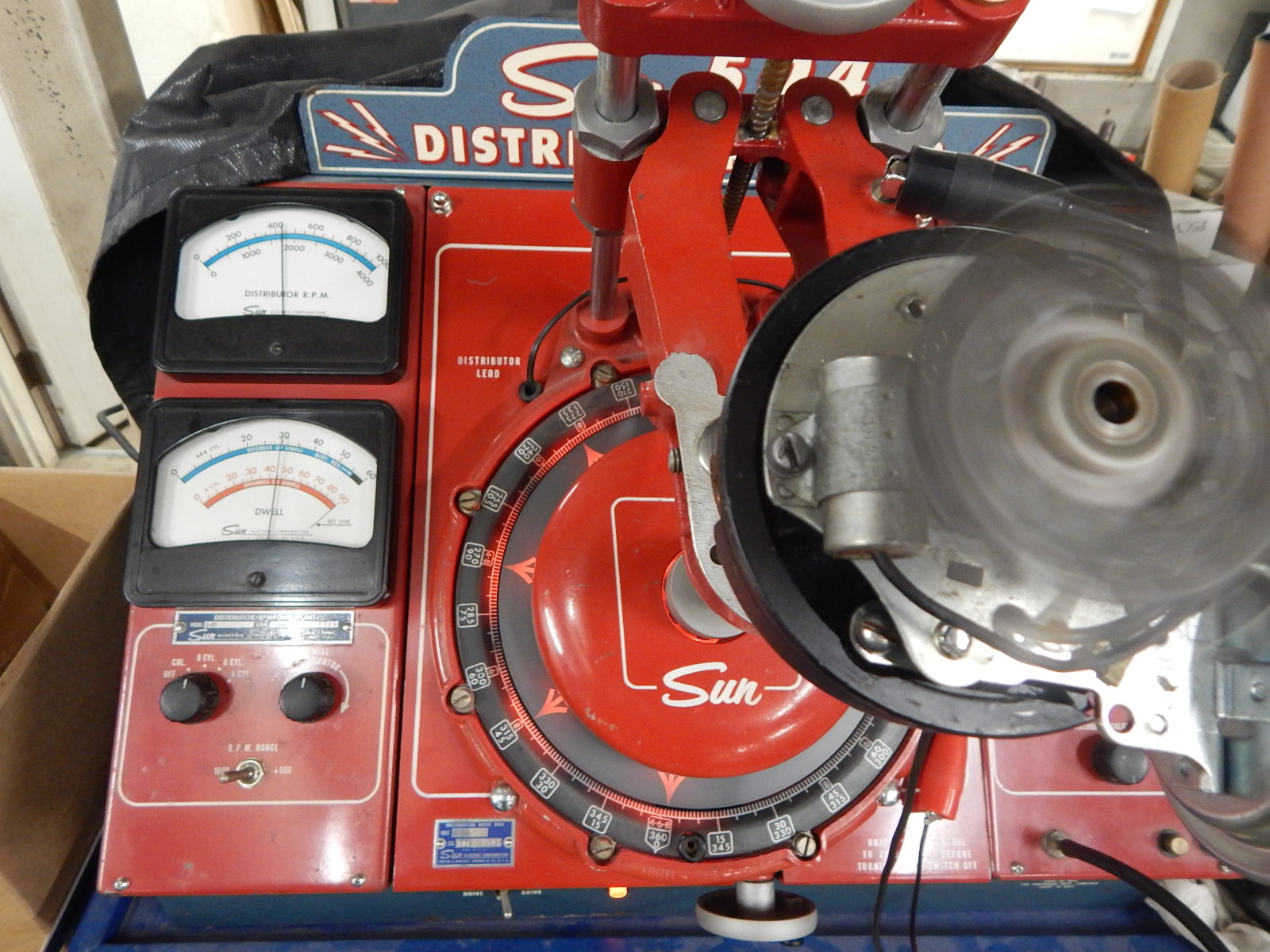 We might be mapping the advance curve of a '65 L79 distributor on our Sun 504 distributor machine.....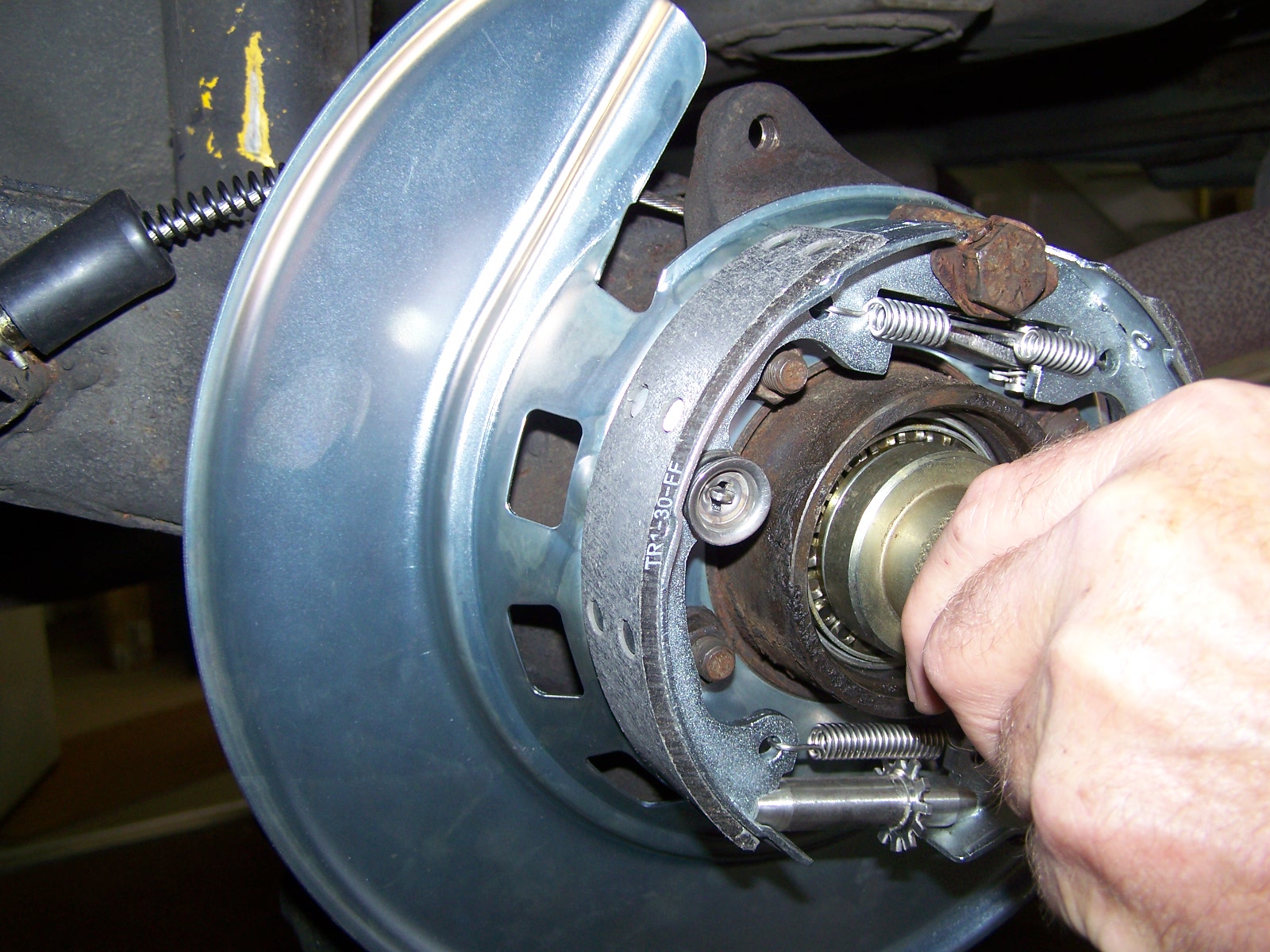 Setting up tolerances for new spindle bearings on a '79.....
Installing the new wiring to a restored gauge cluster of a '66.....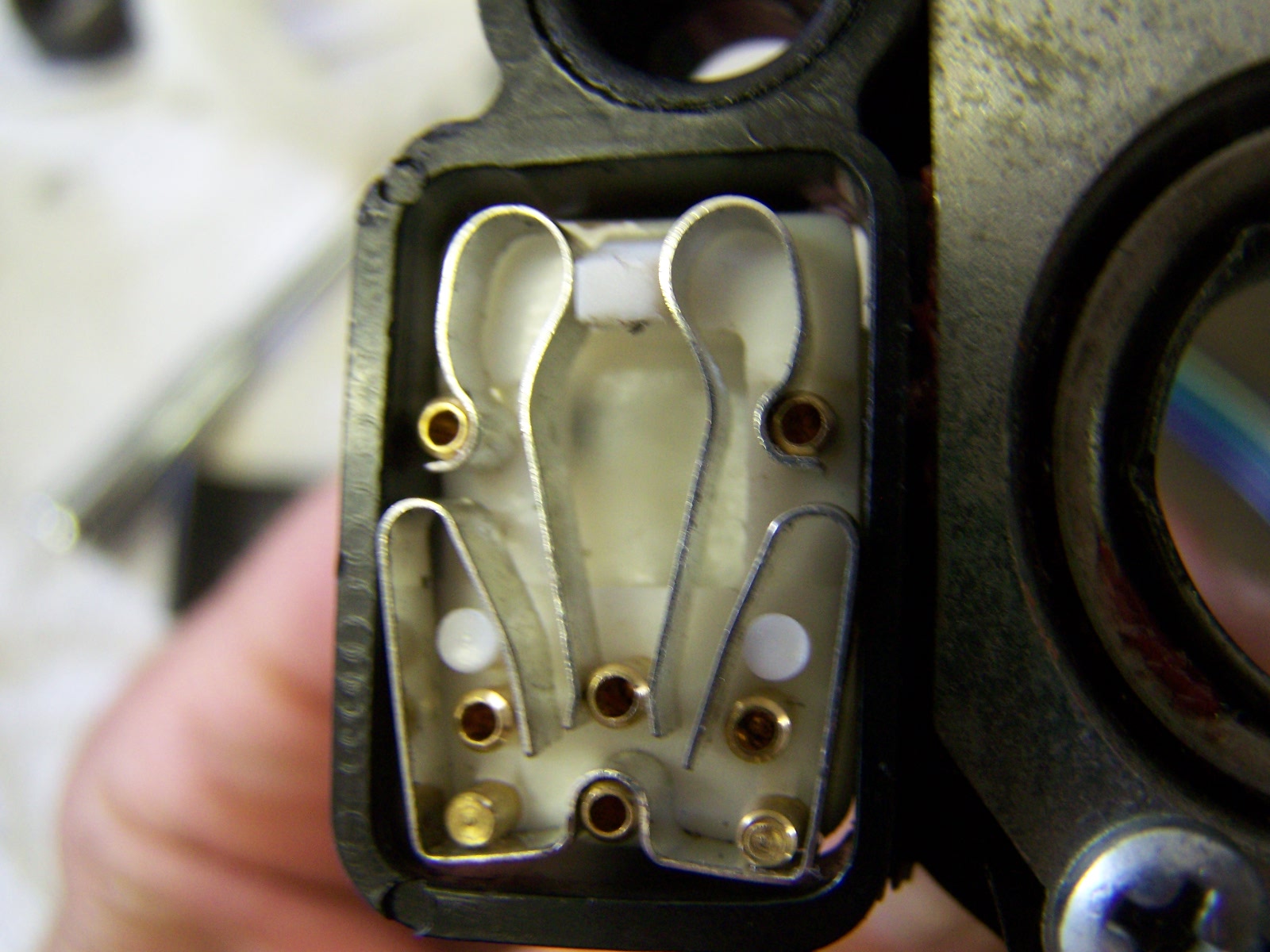 Or diagnosing and repairing the misaligned contacts of the turn signal switch of a '64.
Paint & Body Department might be: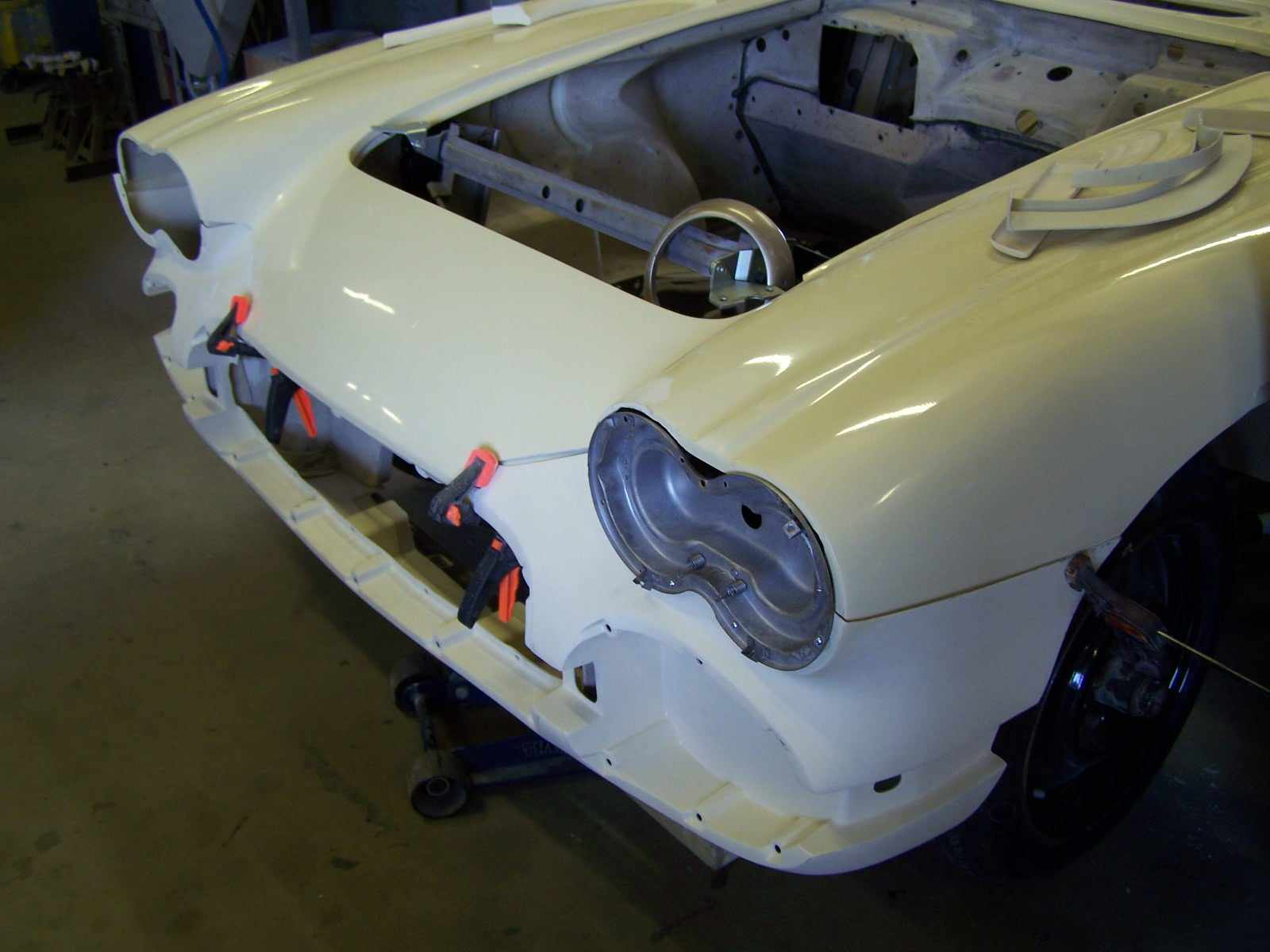 Mocking up a new hood surround for a '60 before measuring, marking and trimming before it gets bonded.....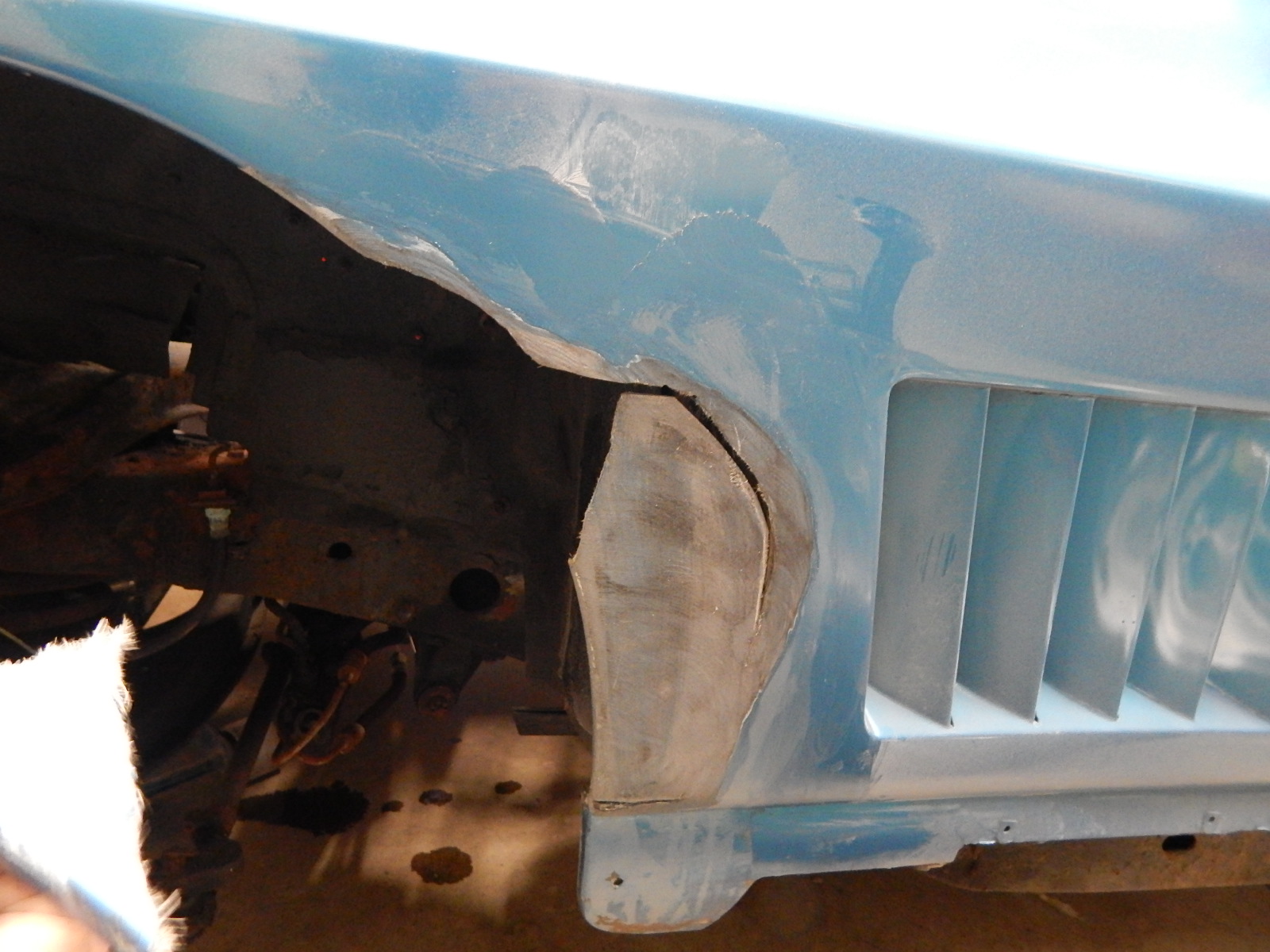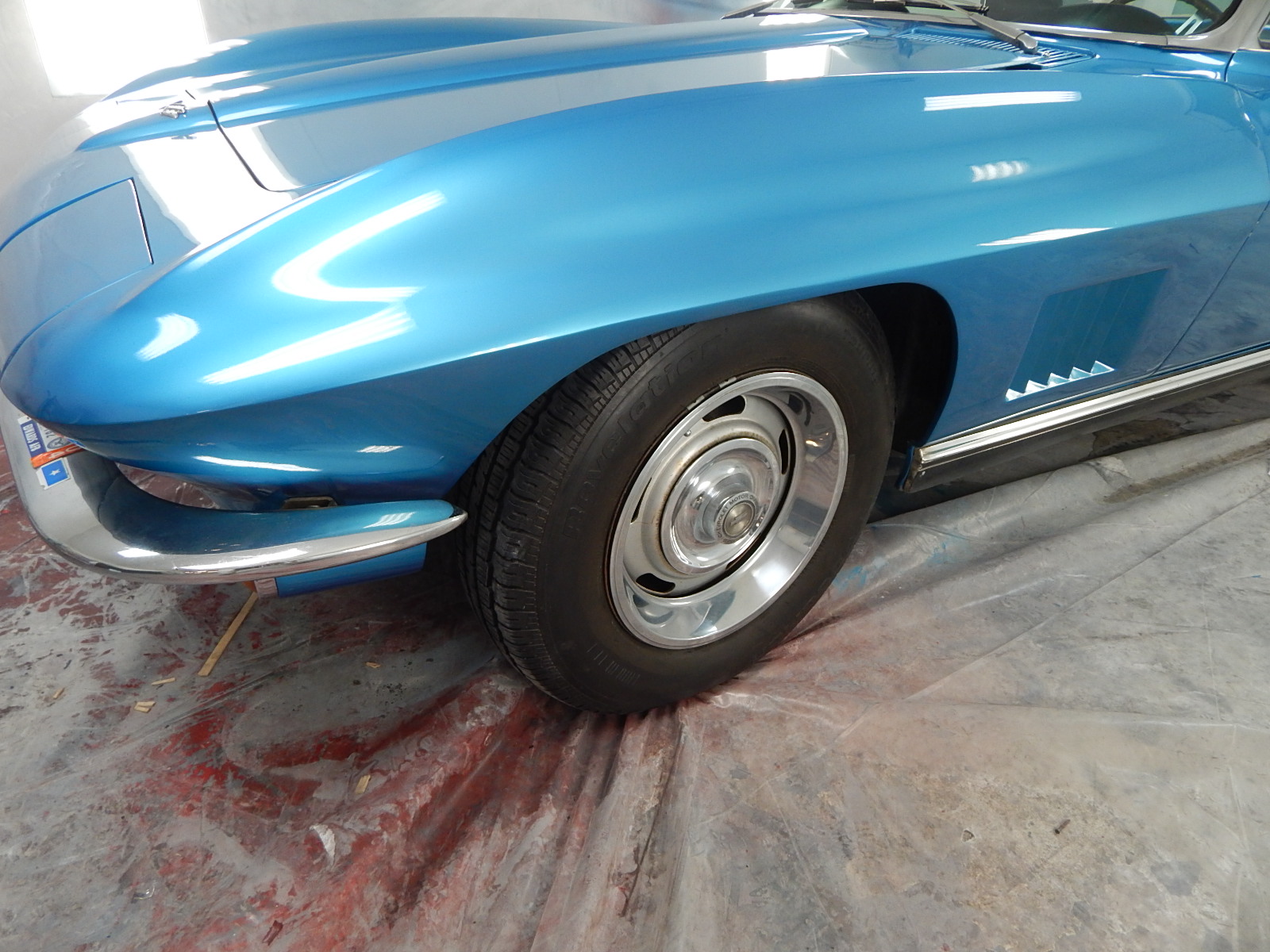 Repairing the lower fender of a '67.....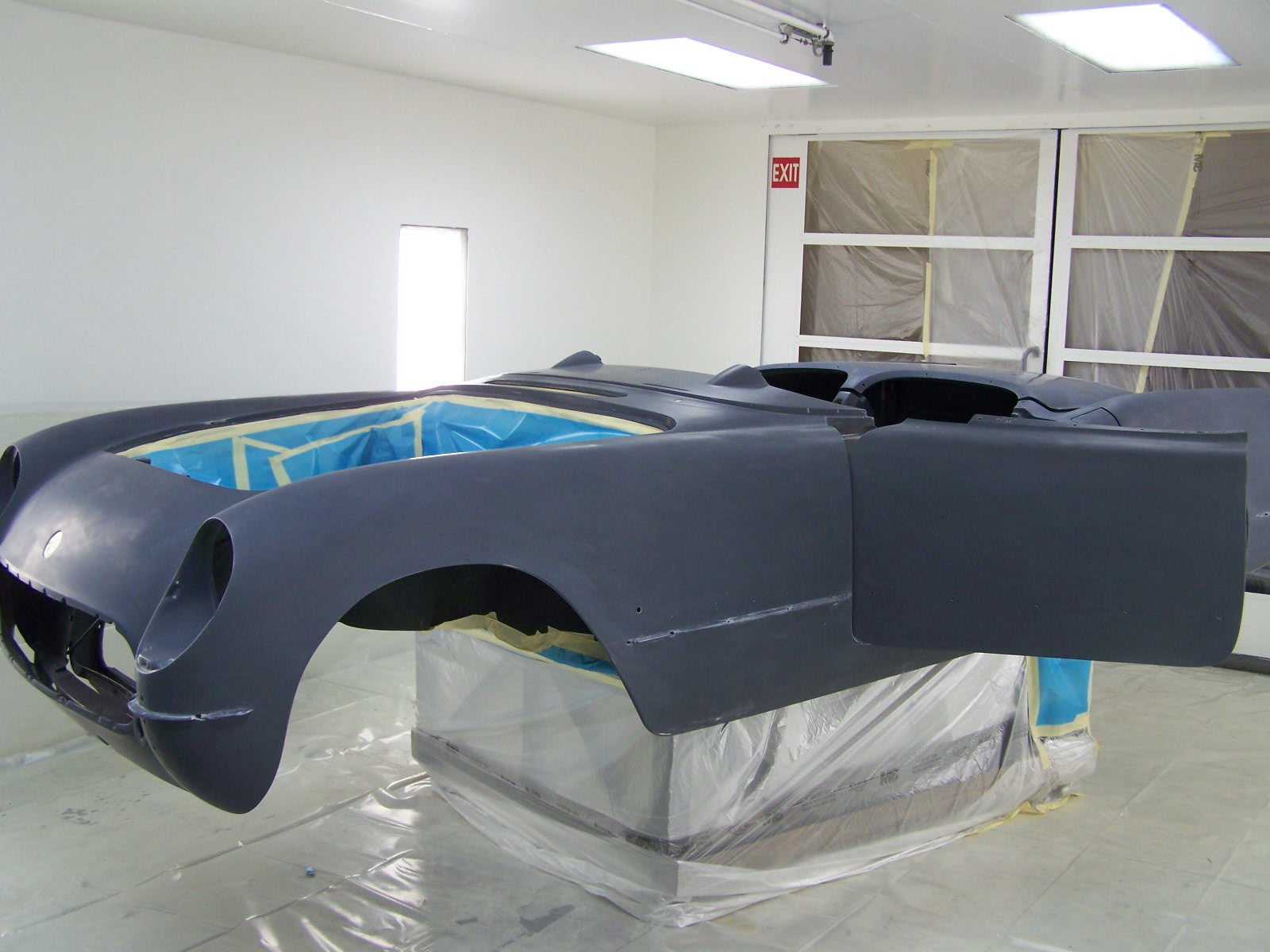 We start with some pretty needy examples sometimes.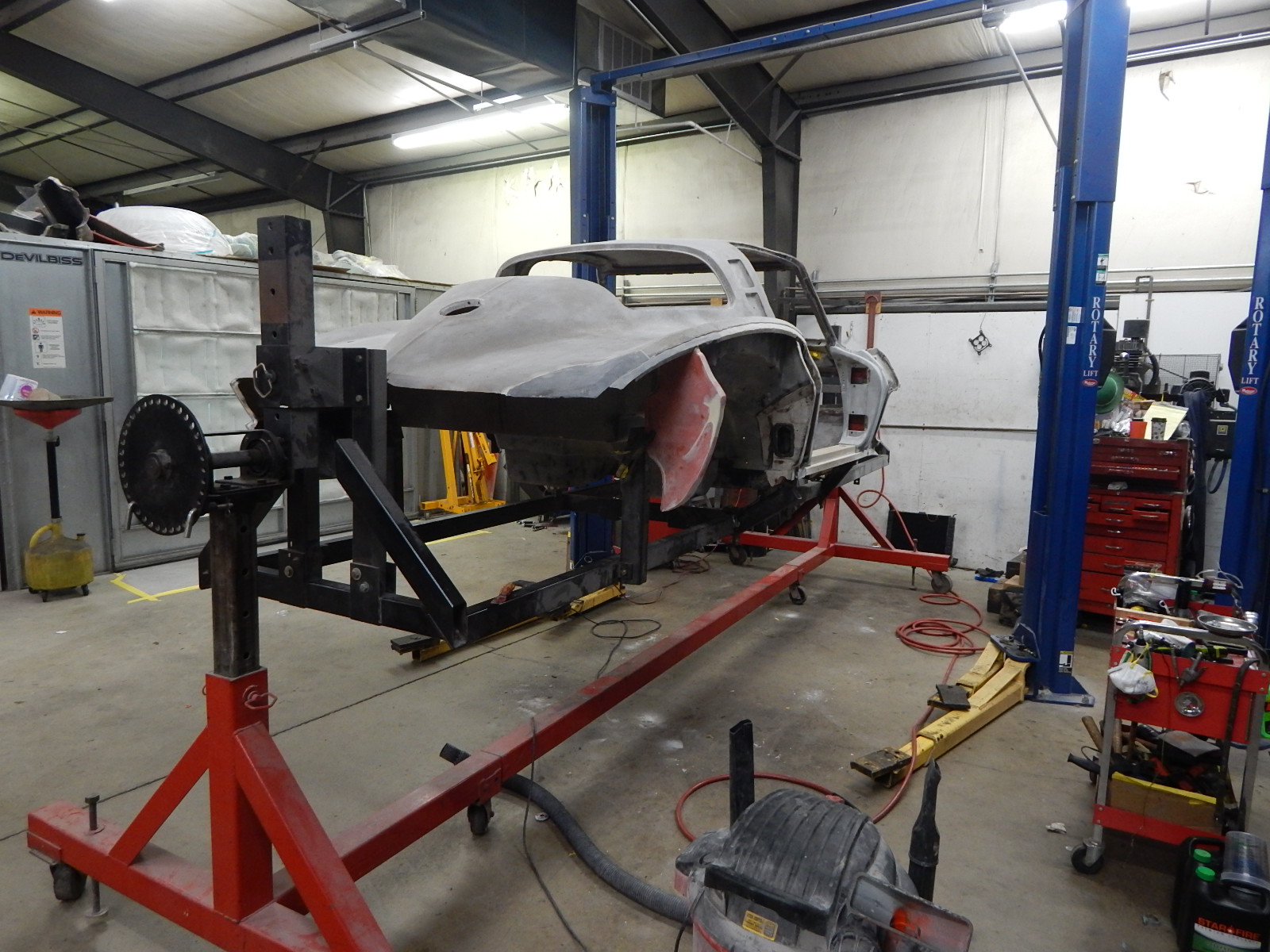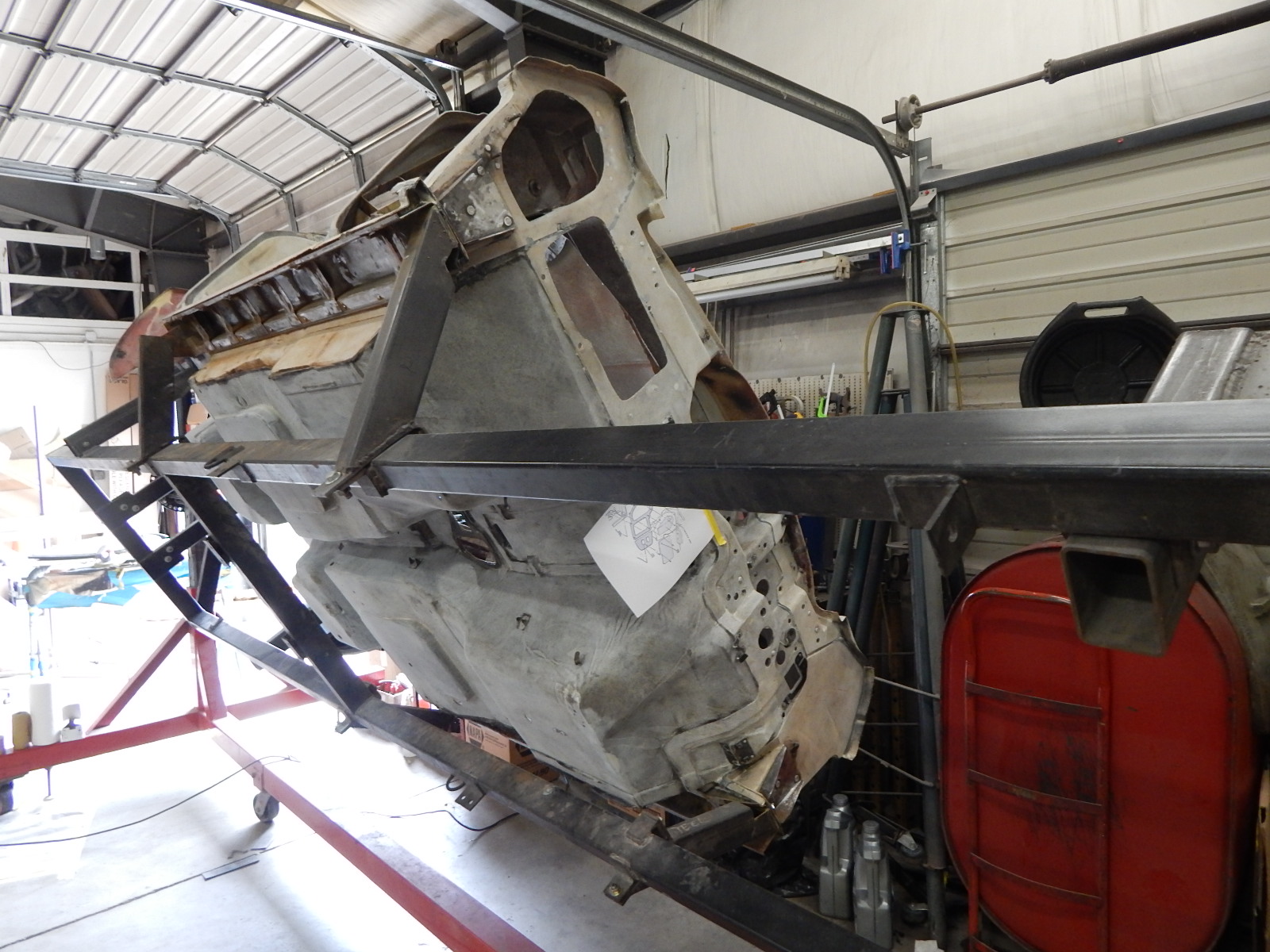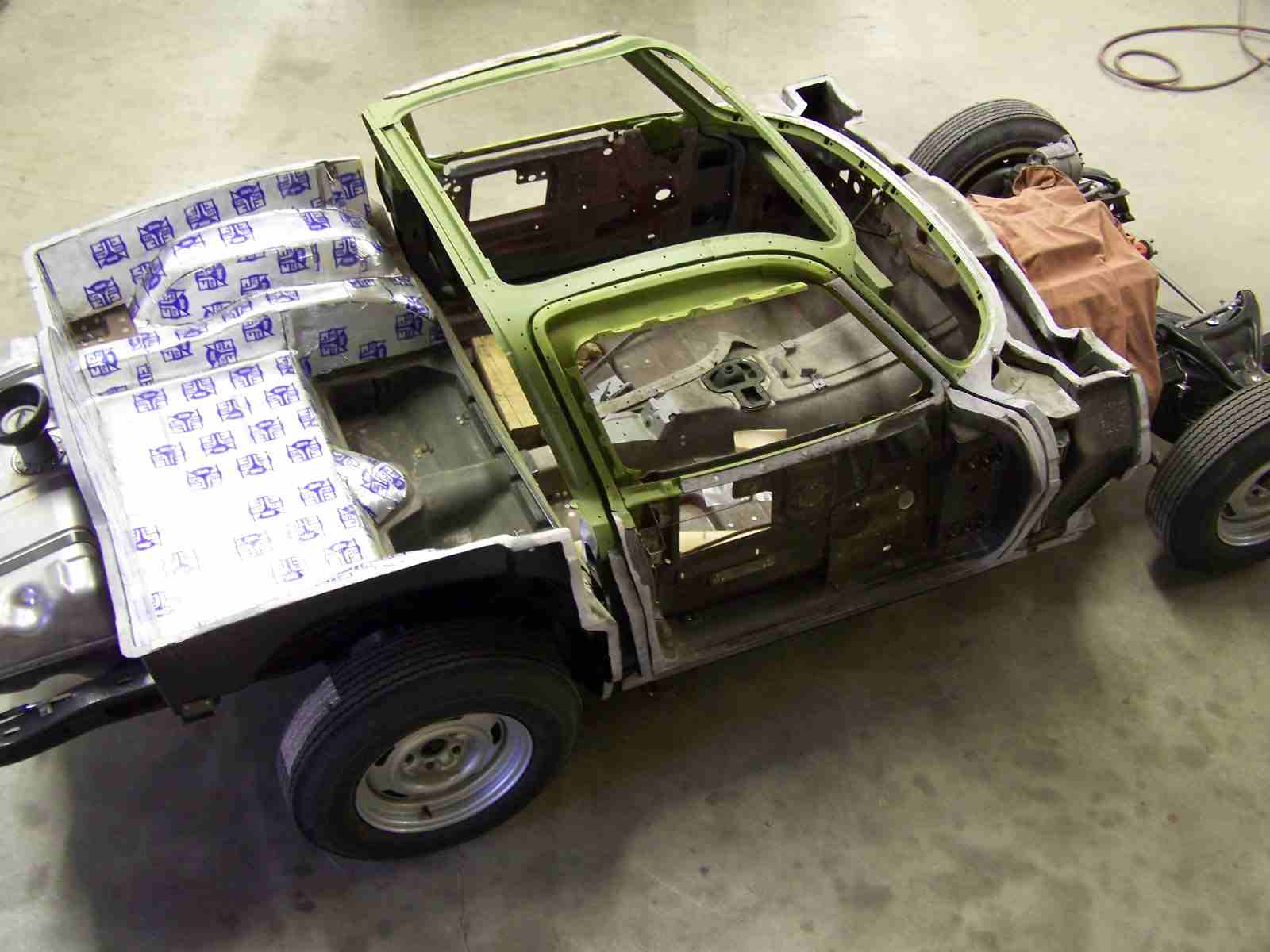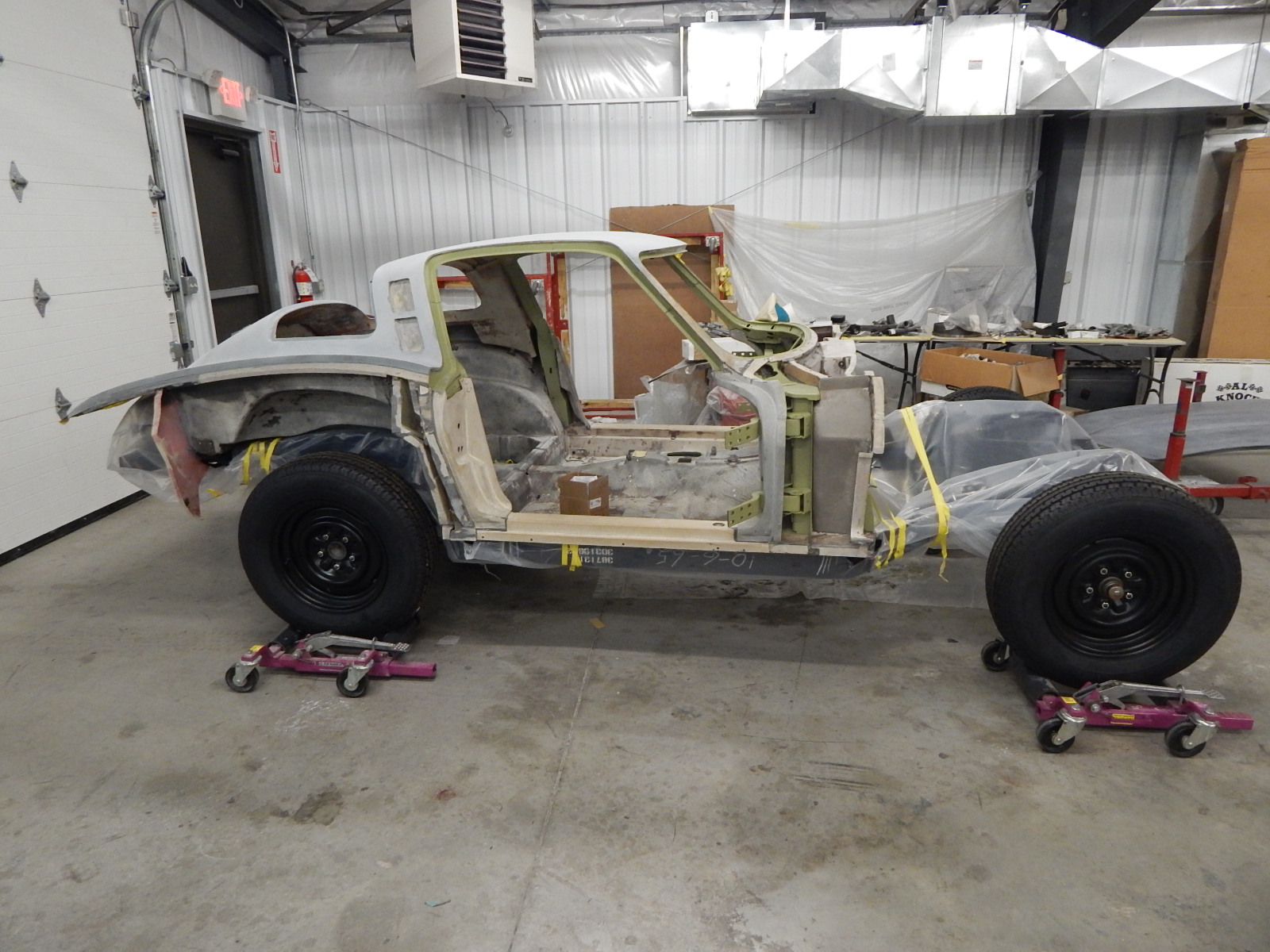 Or prepping a '55 for paint.
But after some sorely needed bodywork.......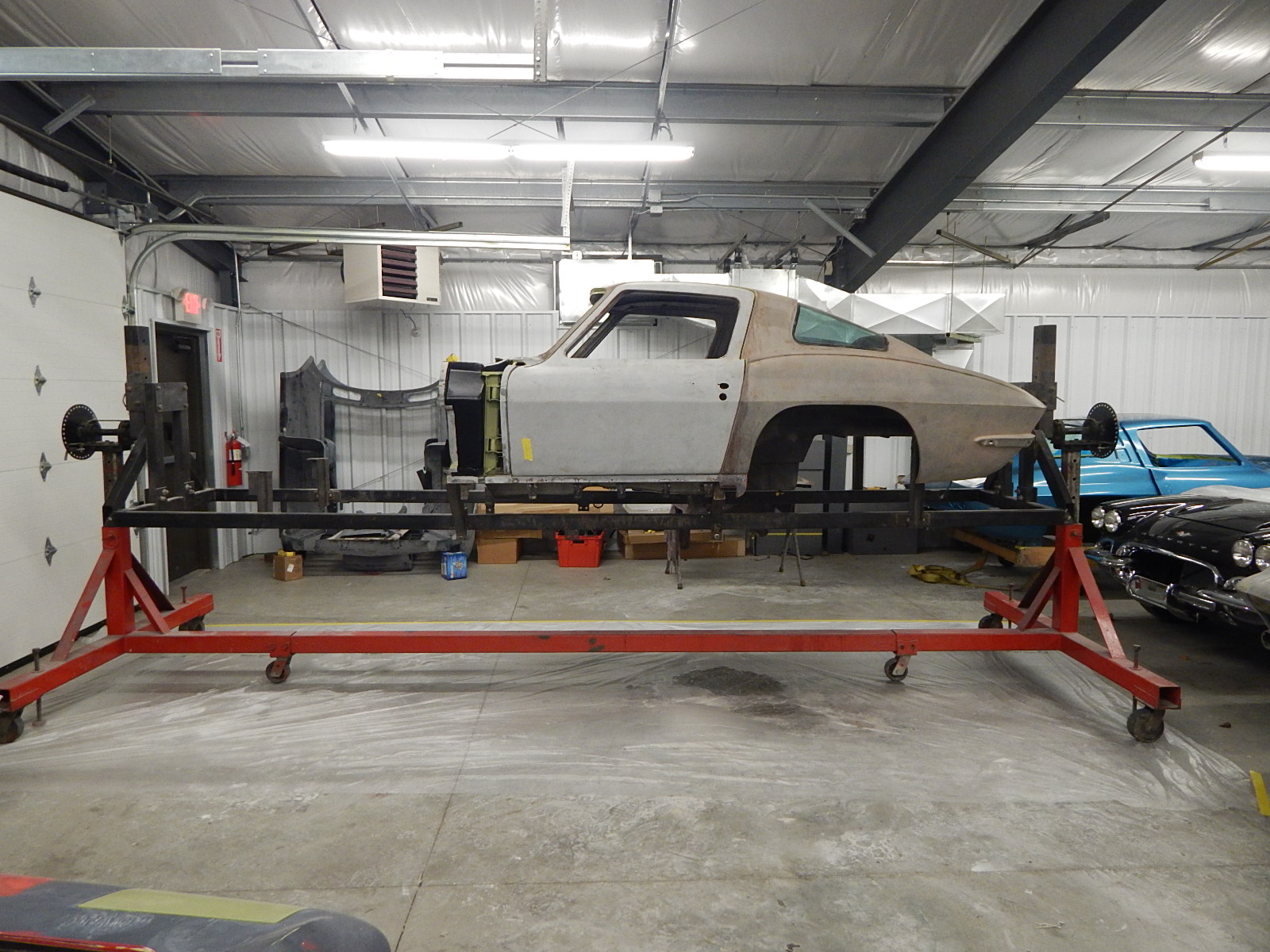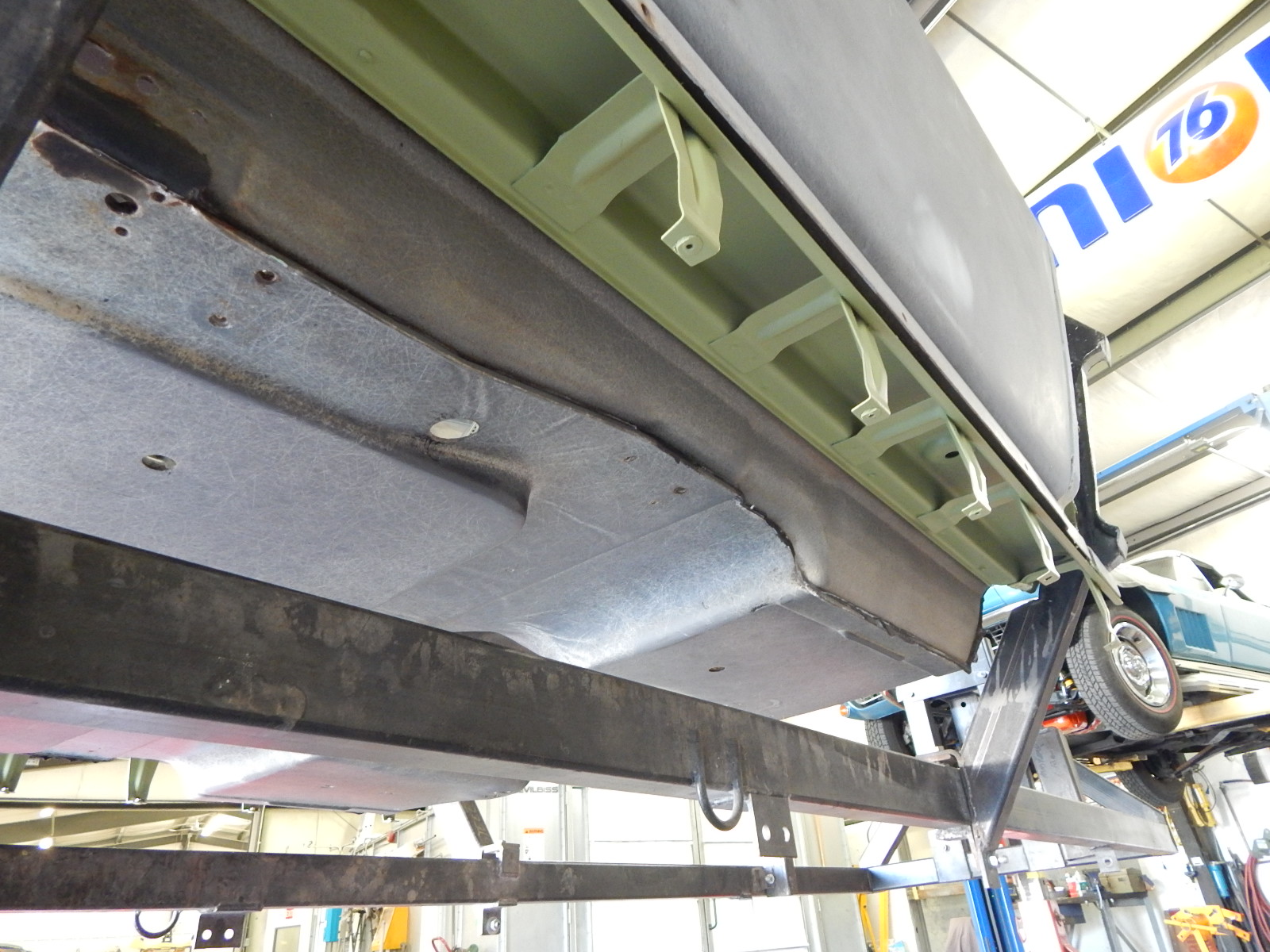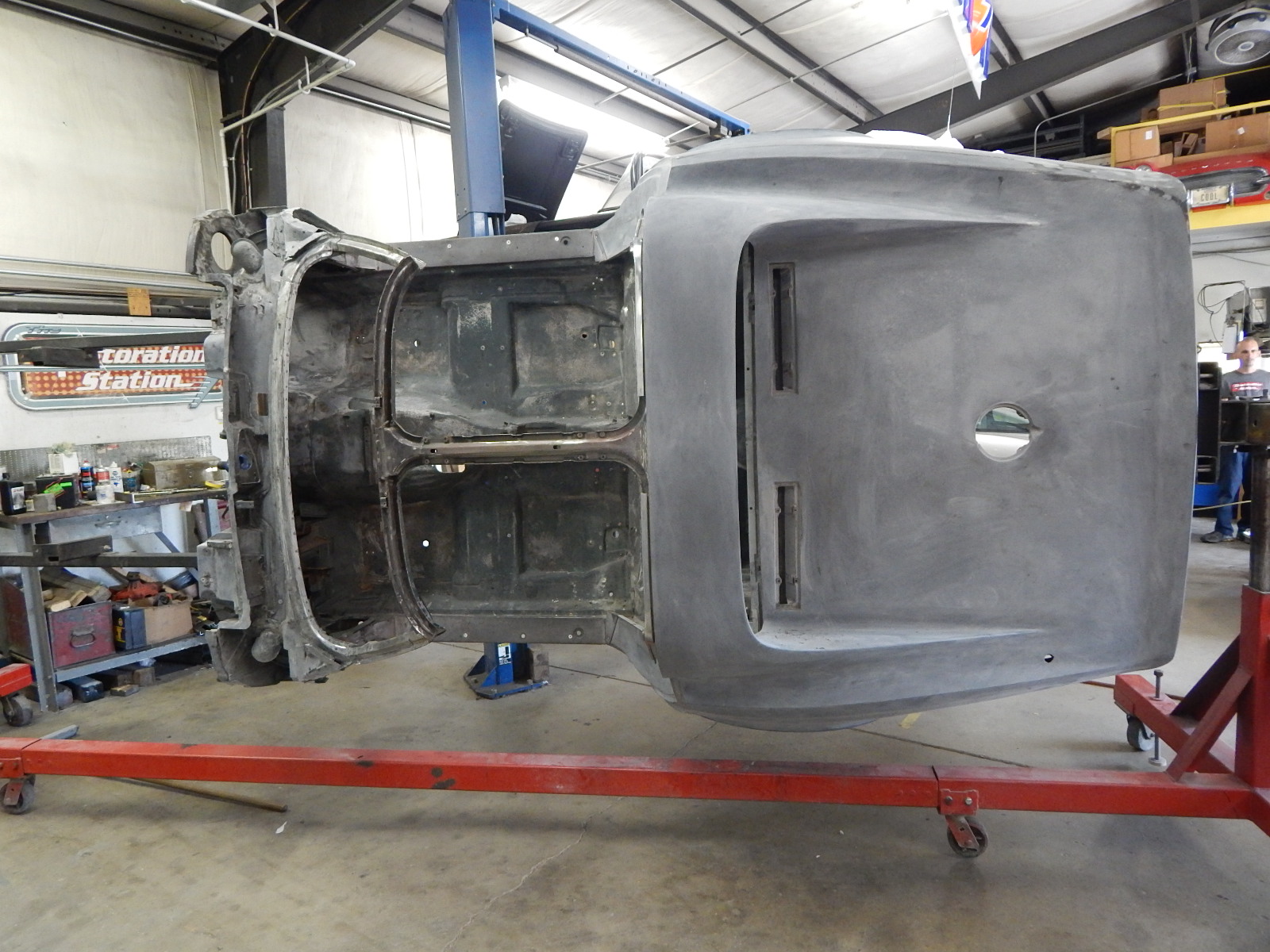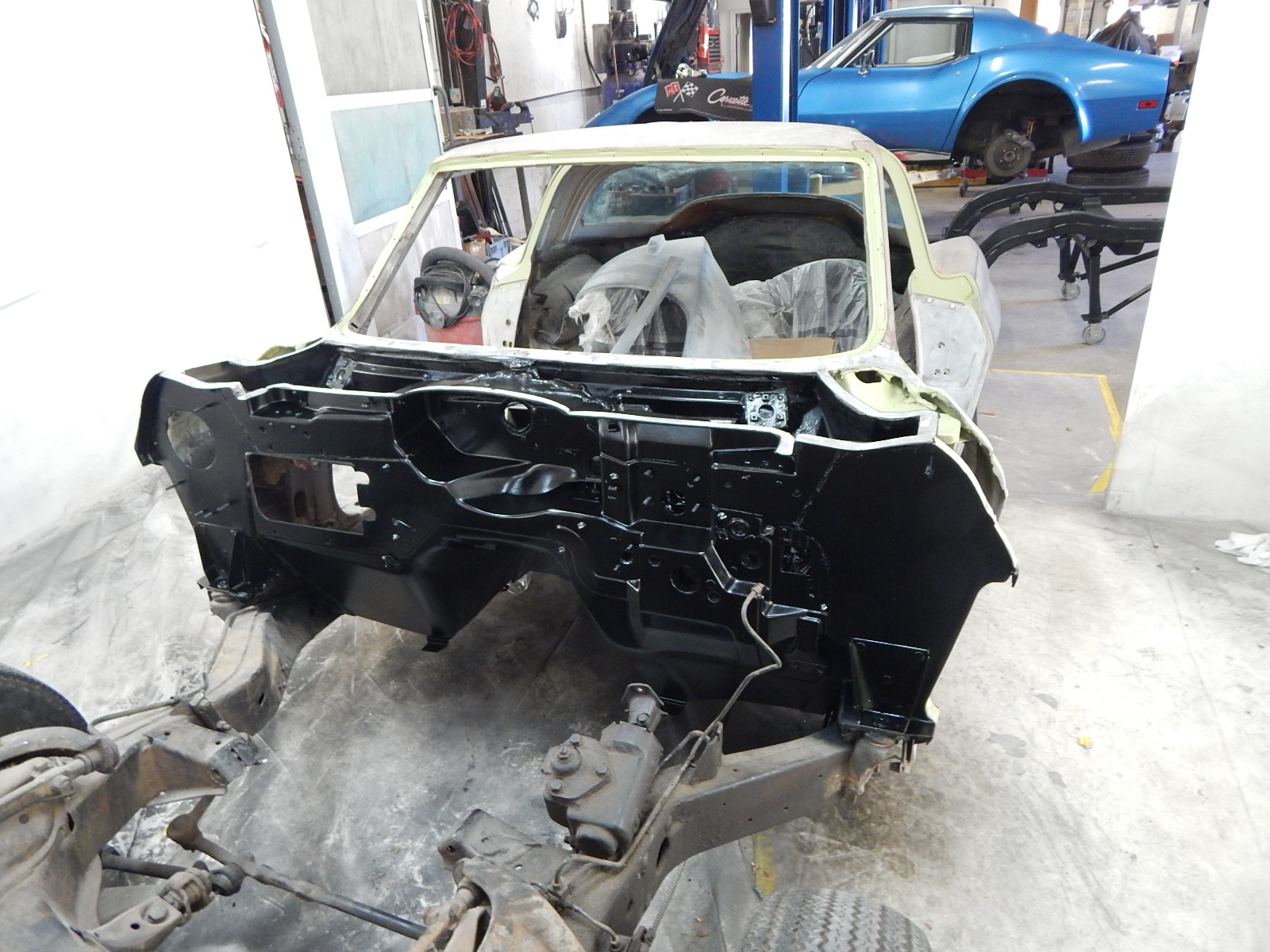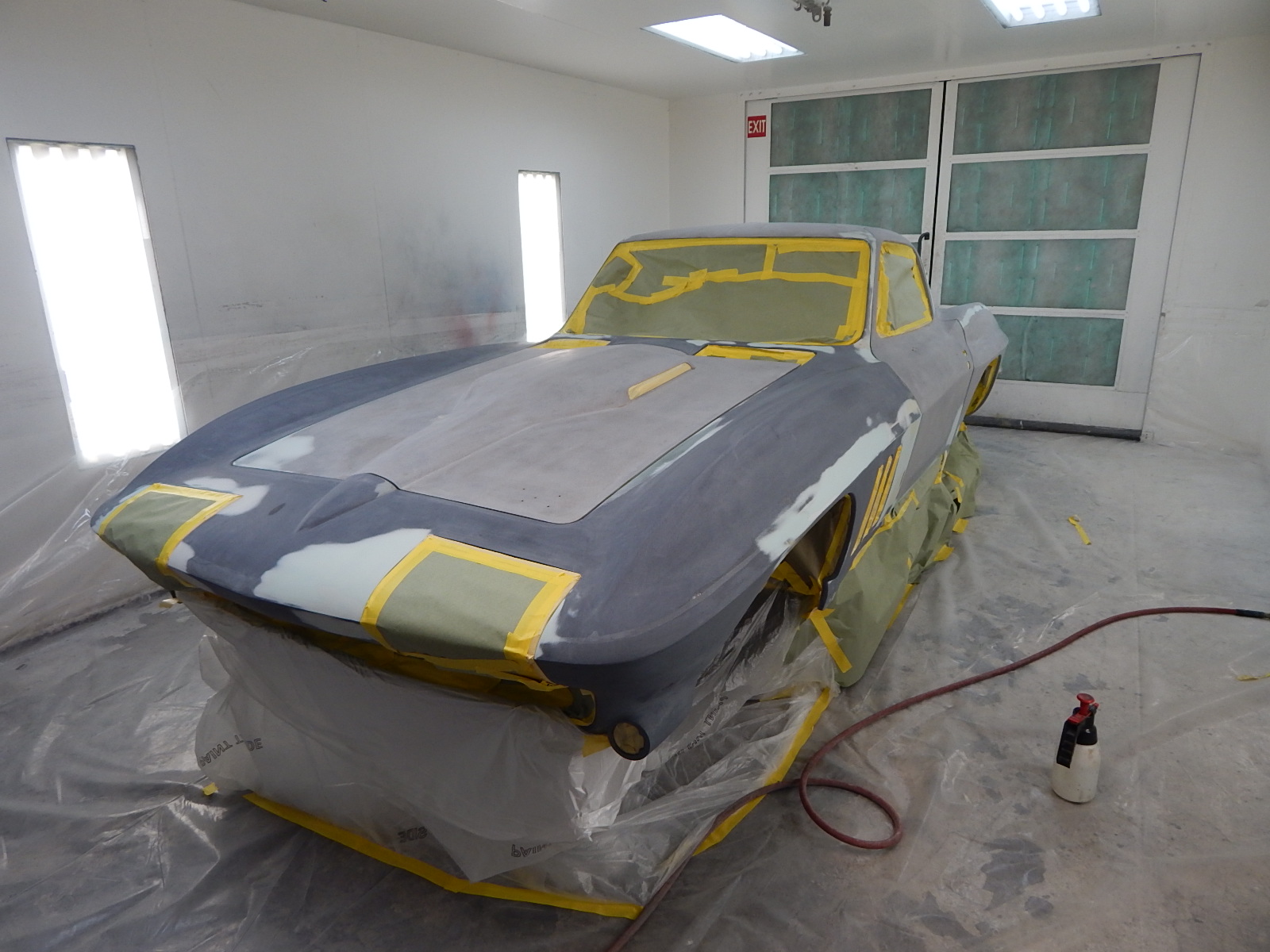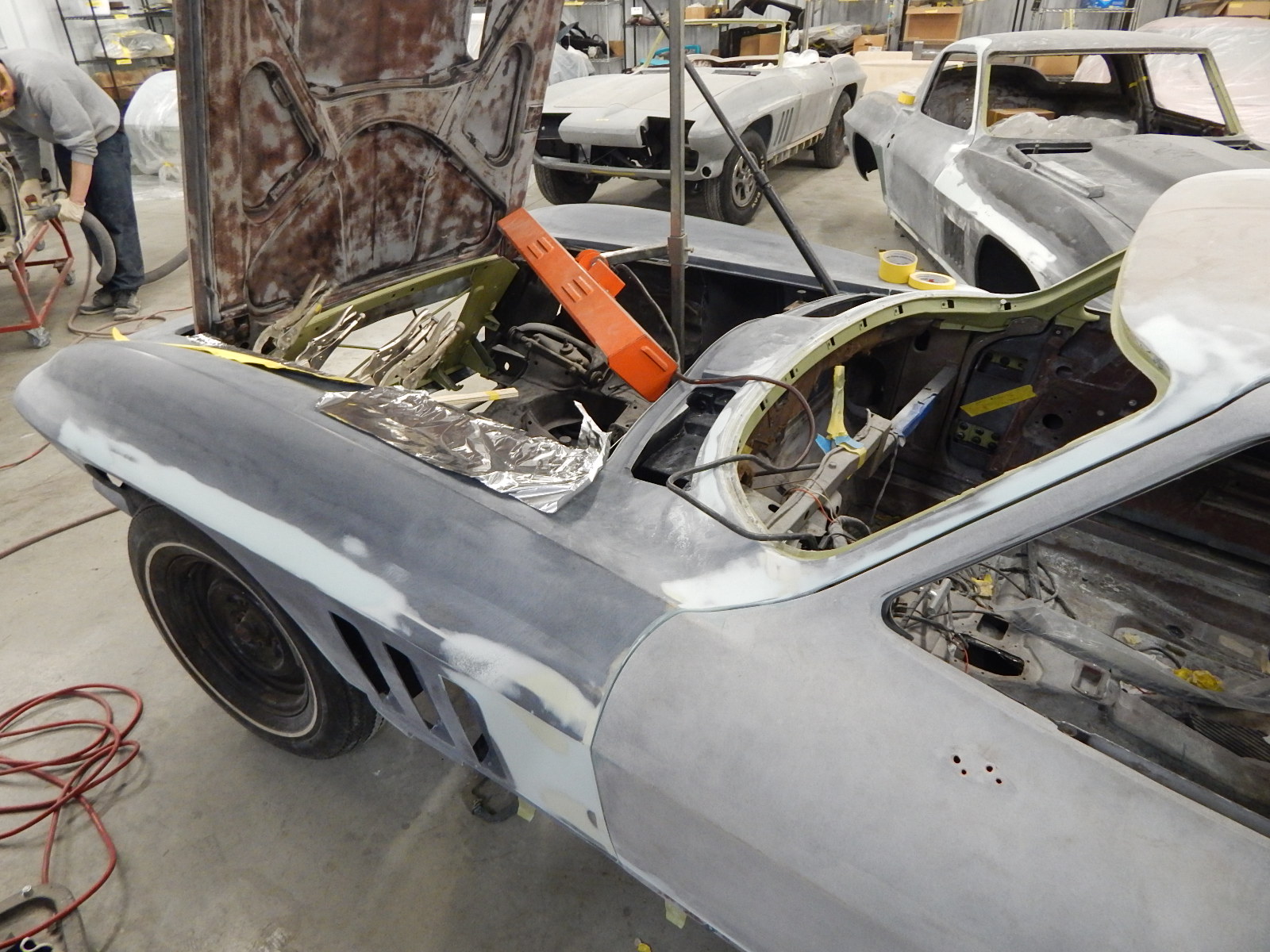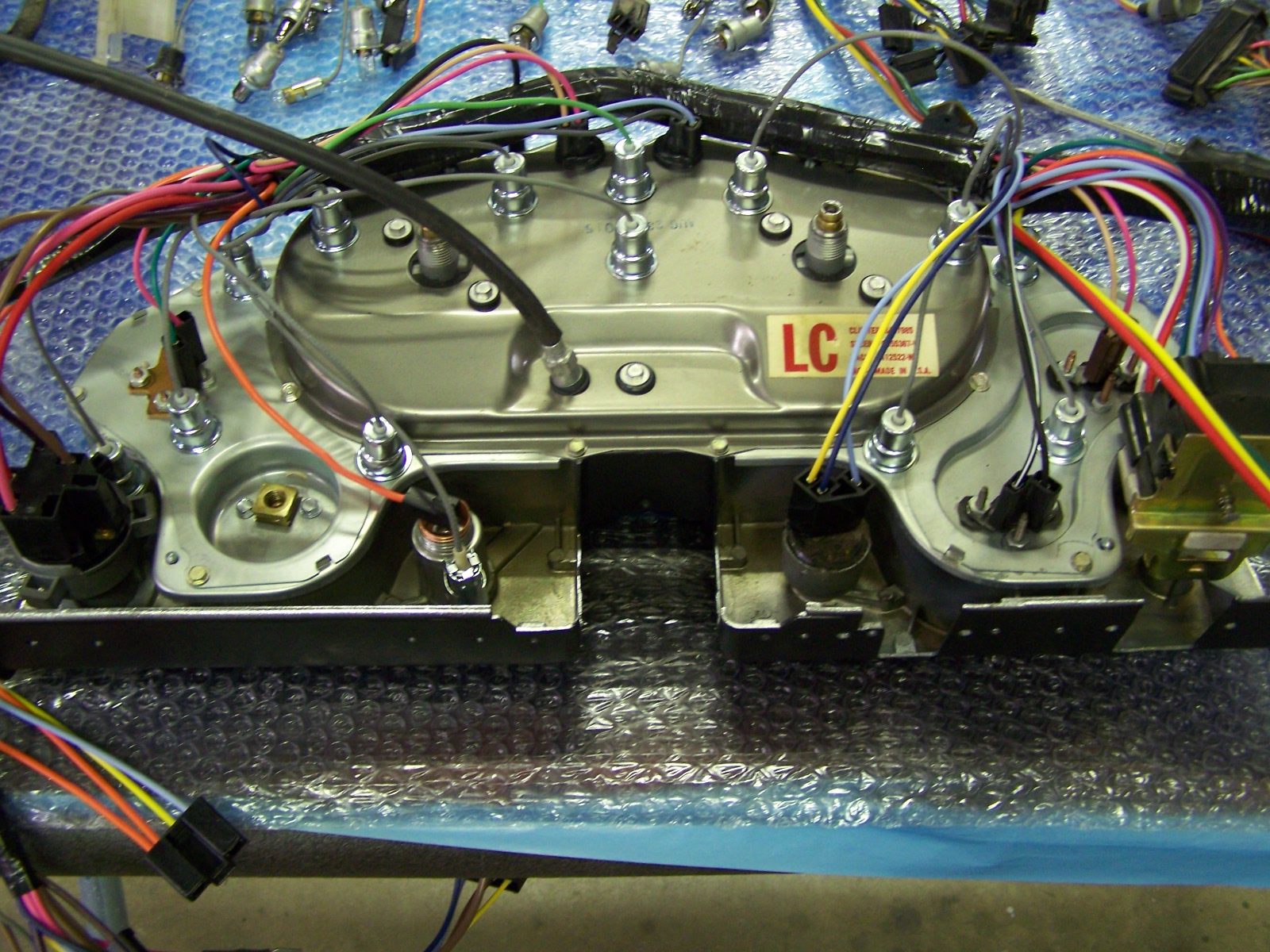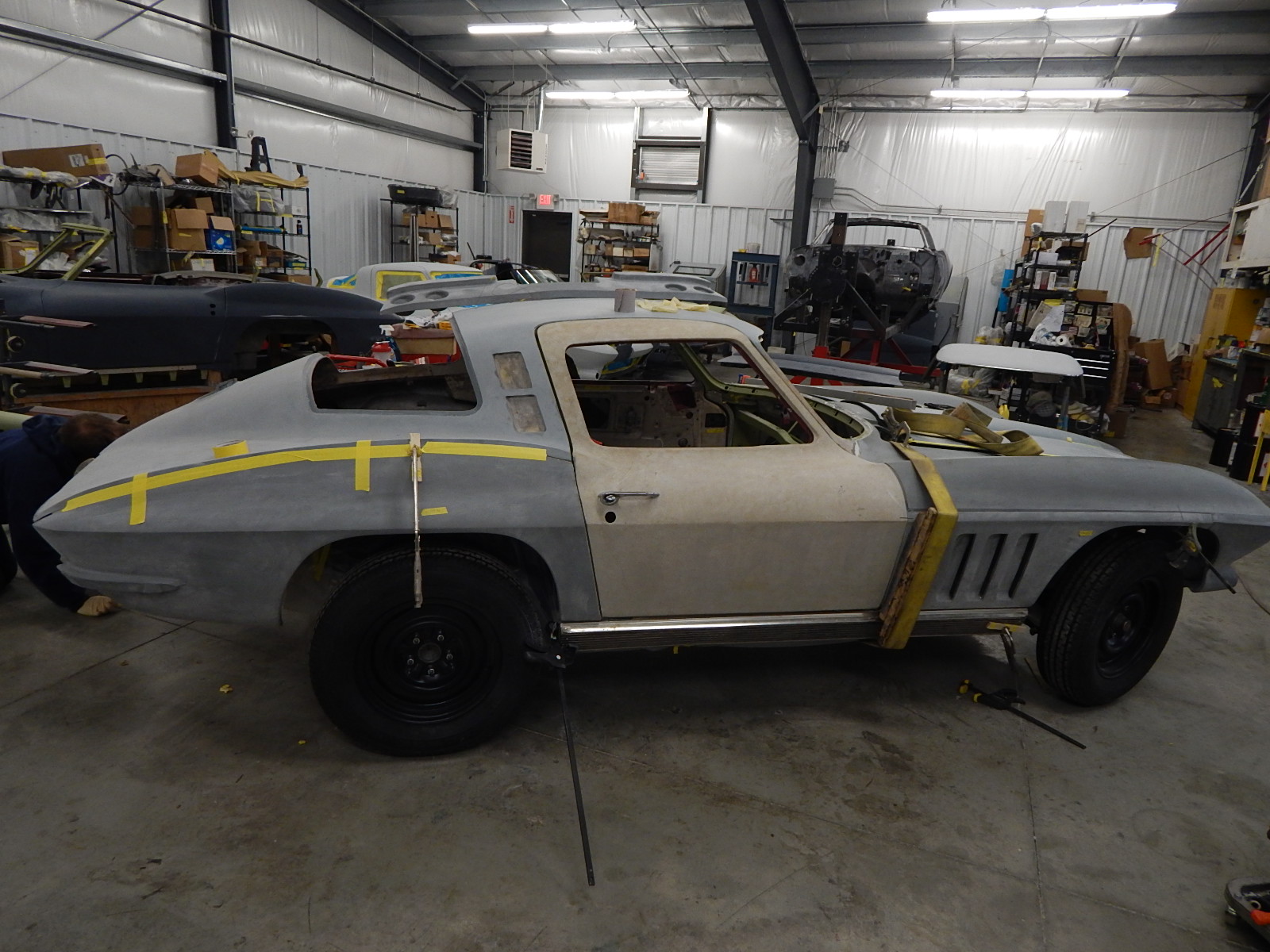 They go into the booth for any combination of Gelcoat, Polyester, 2K Primer, Epoxy Sealer, and 2K Sealer, in various combinations according to panel condition, extent of repairs, and direction of the restoration.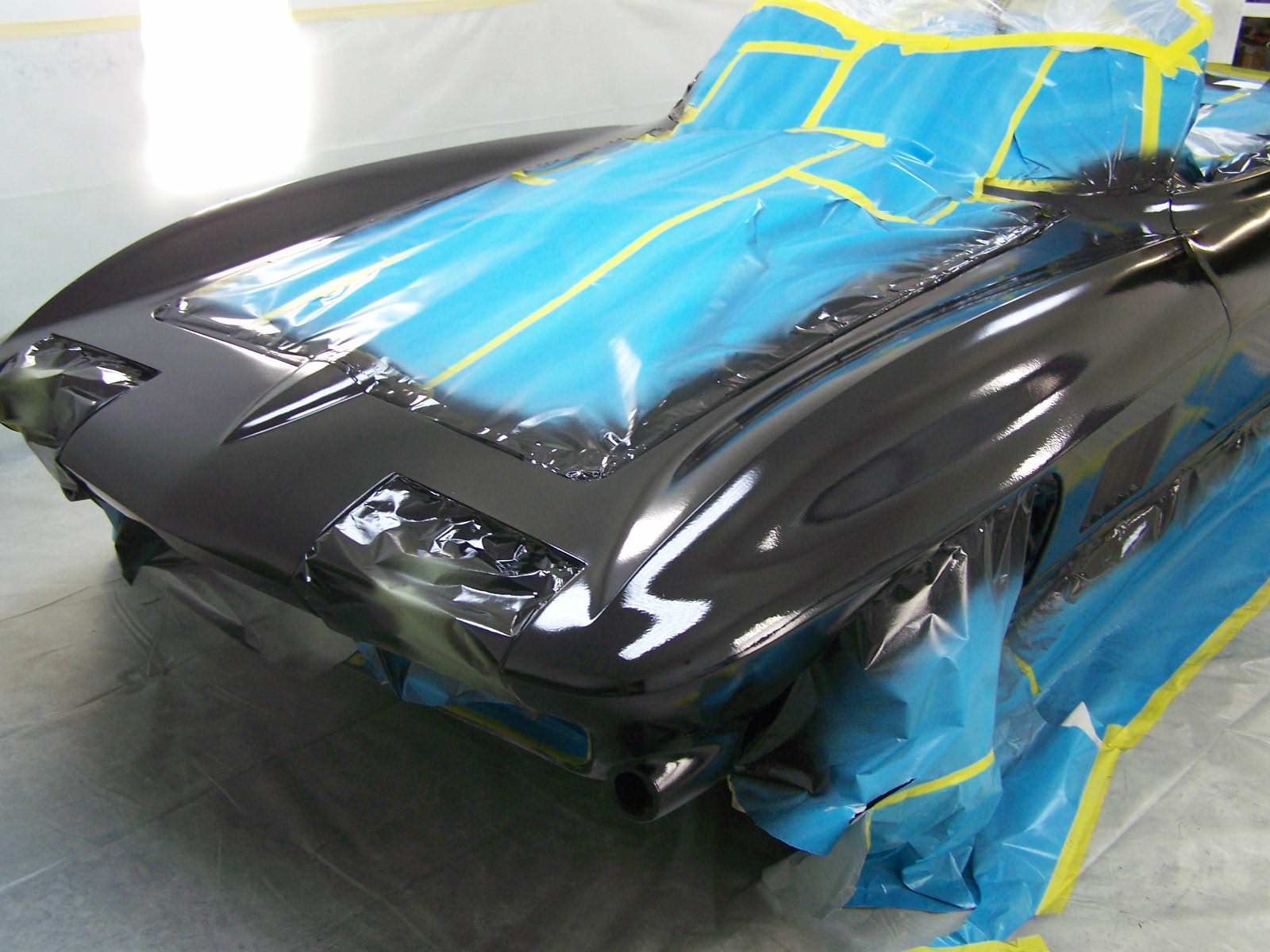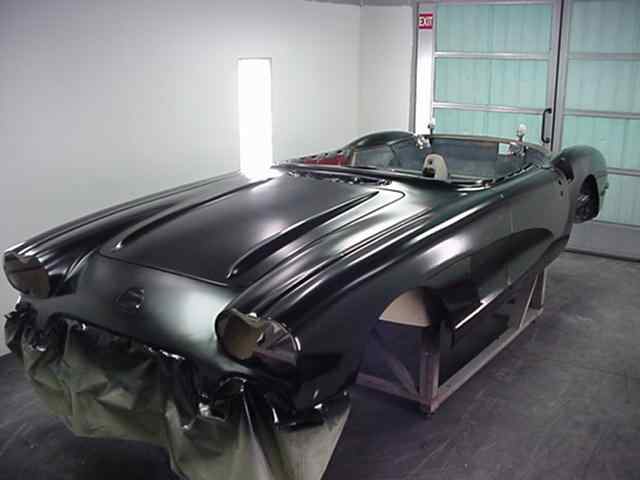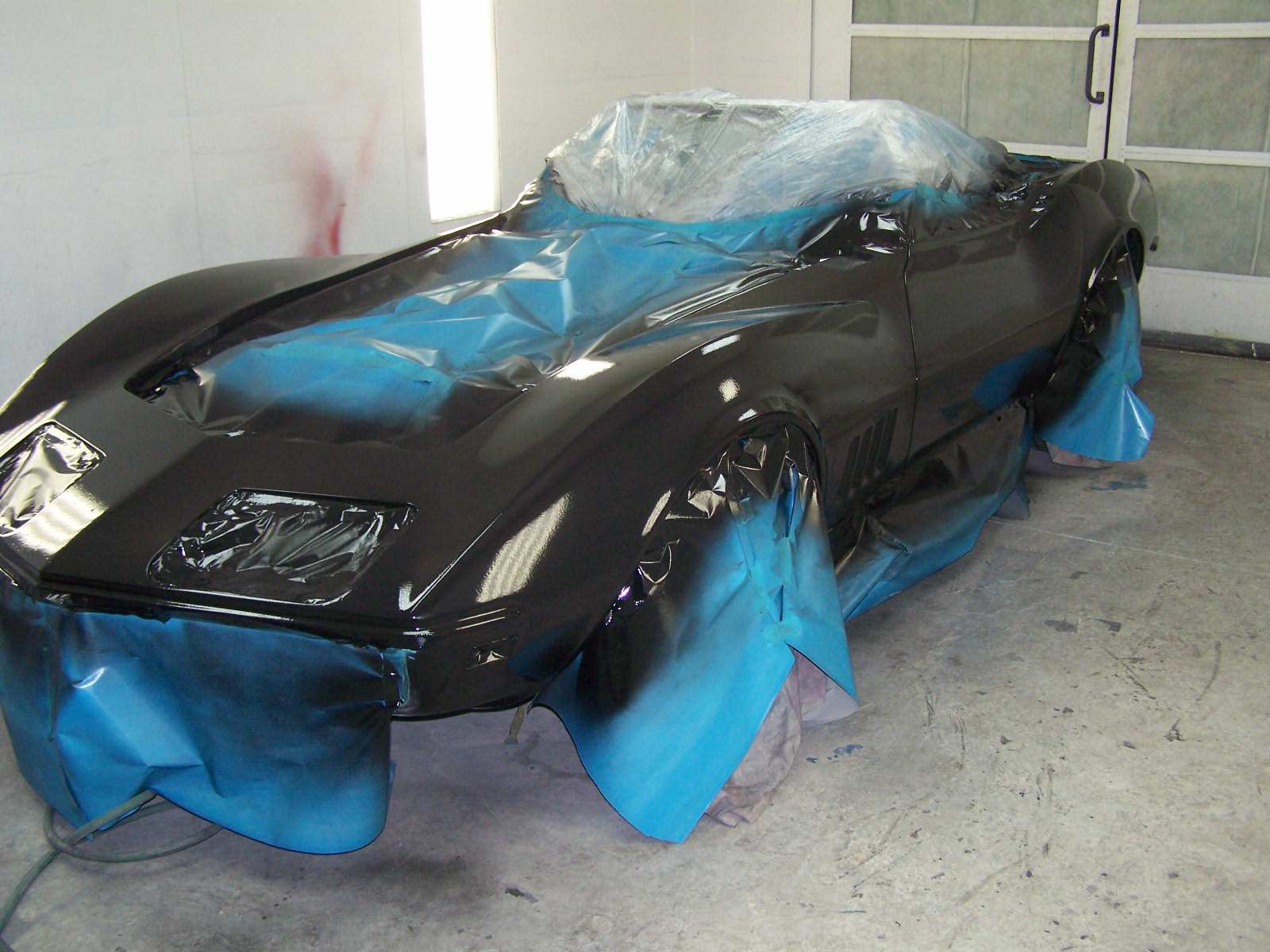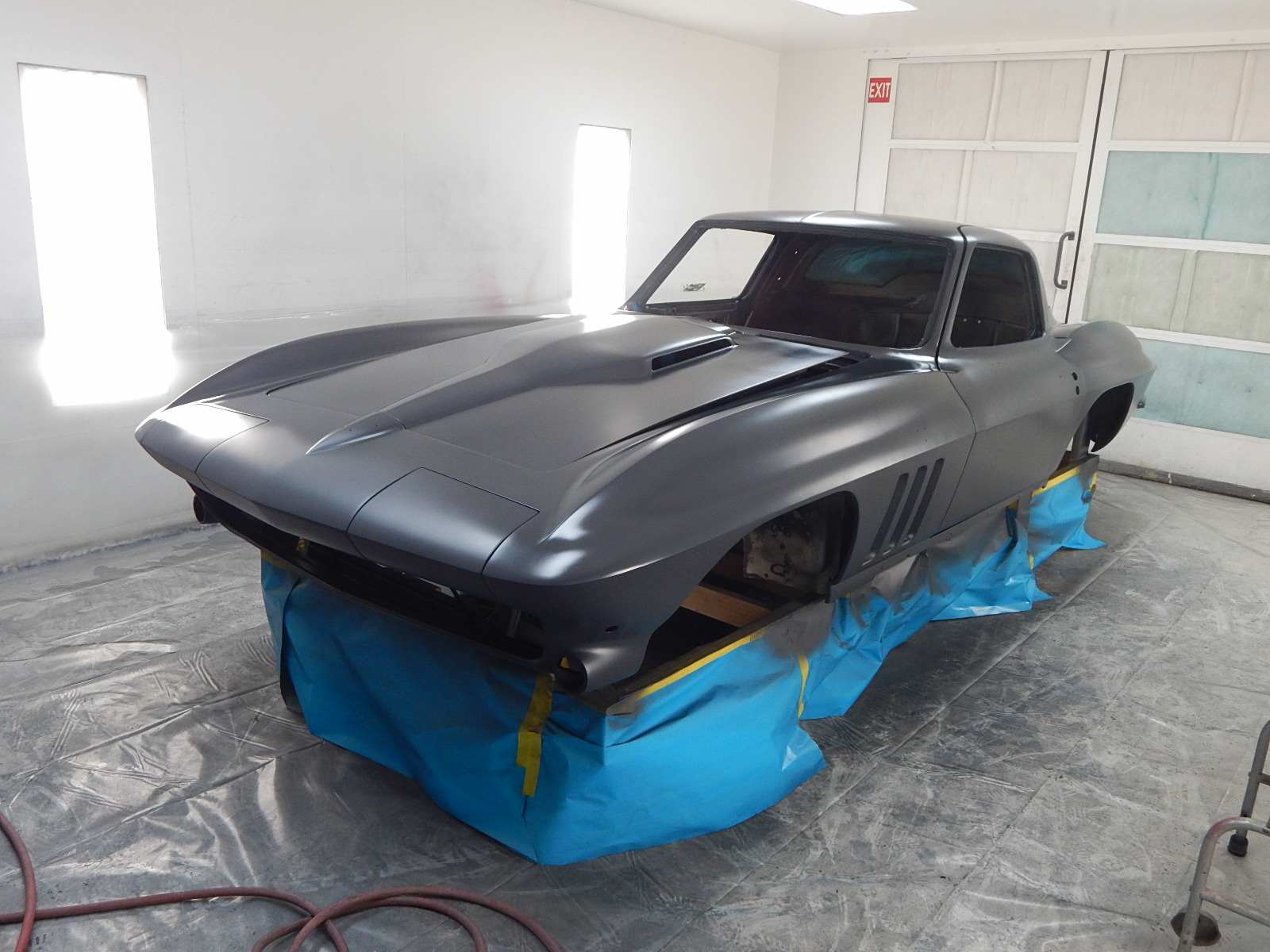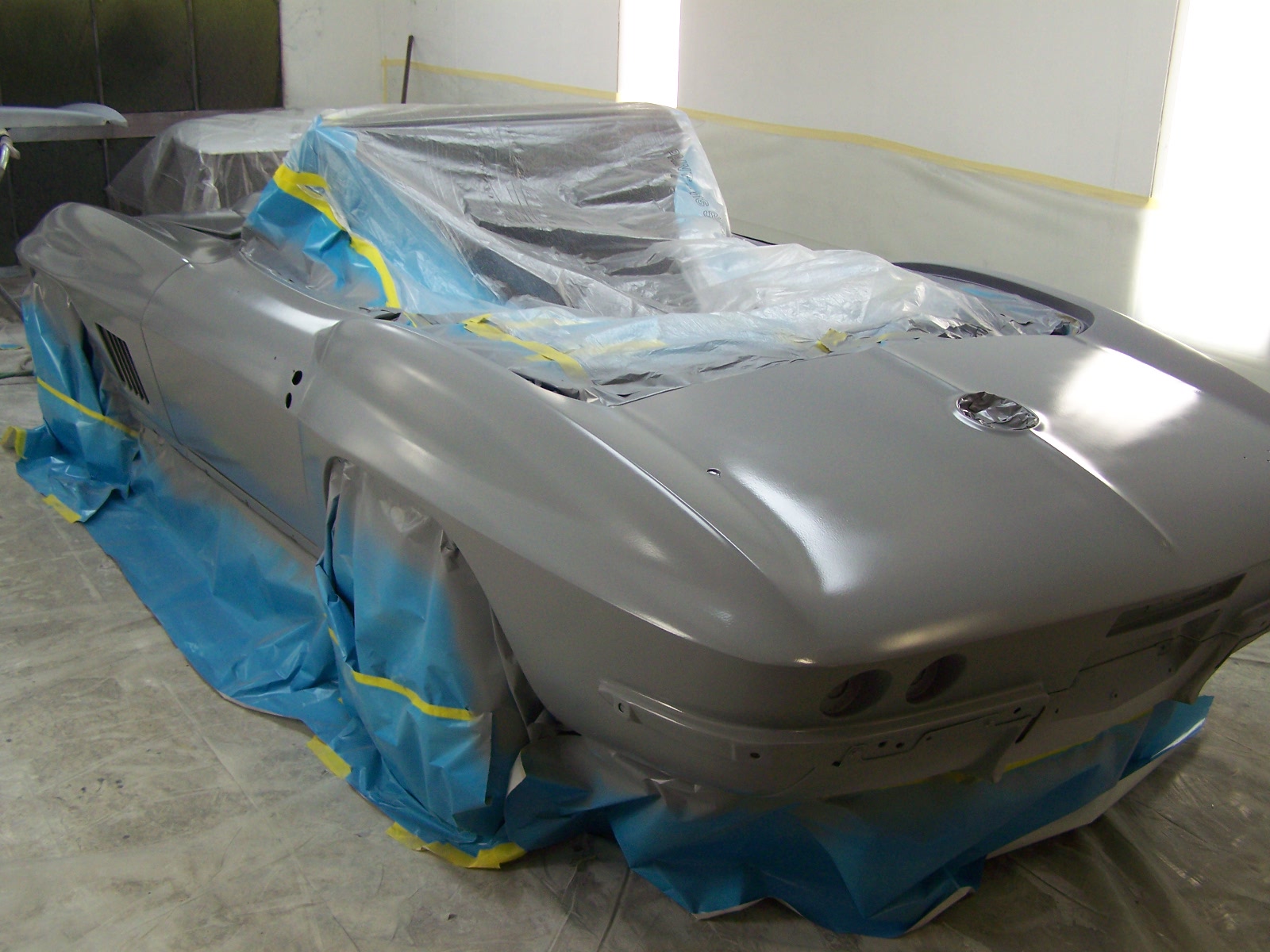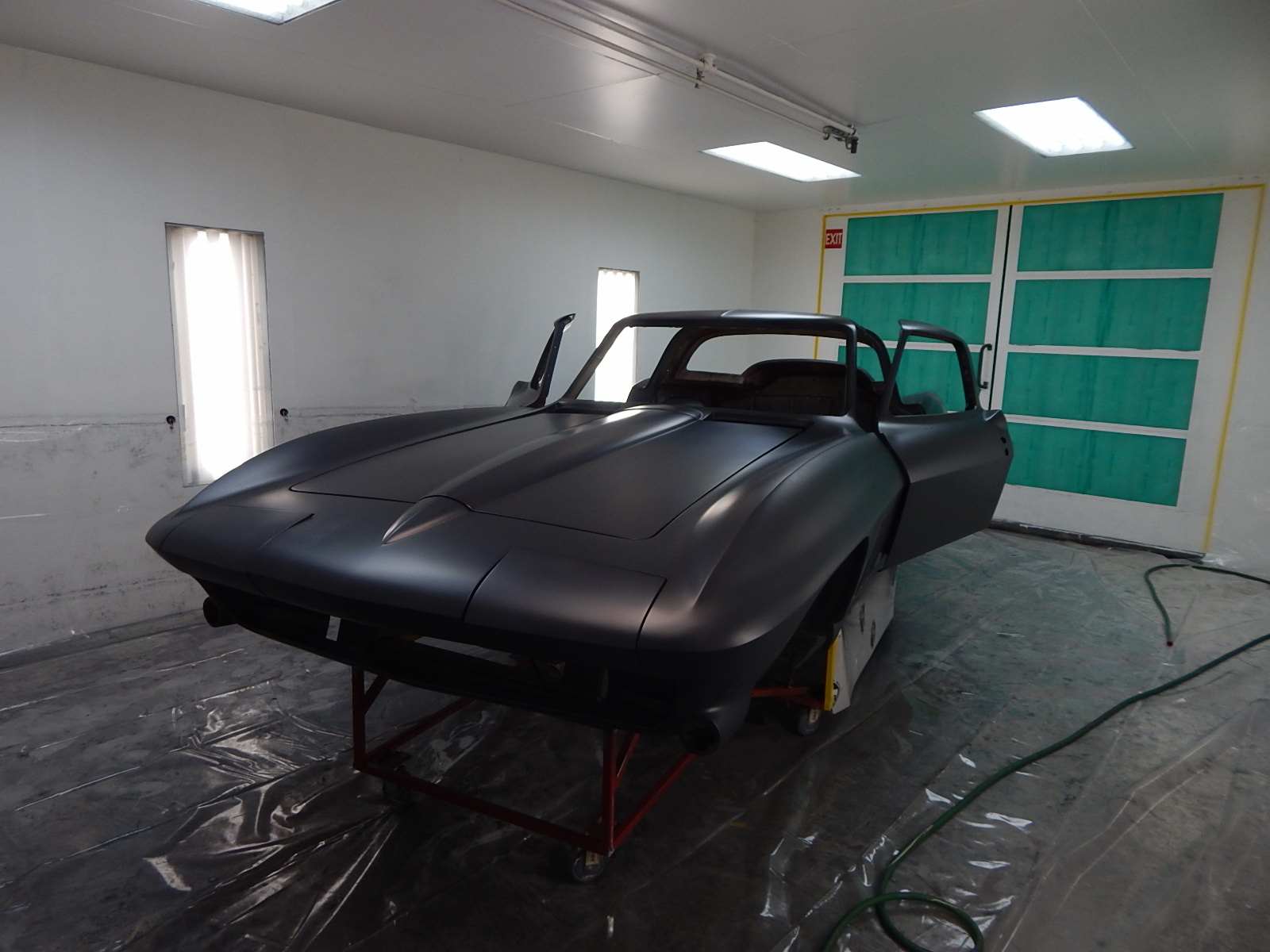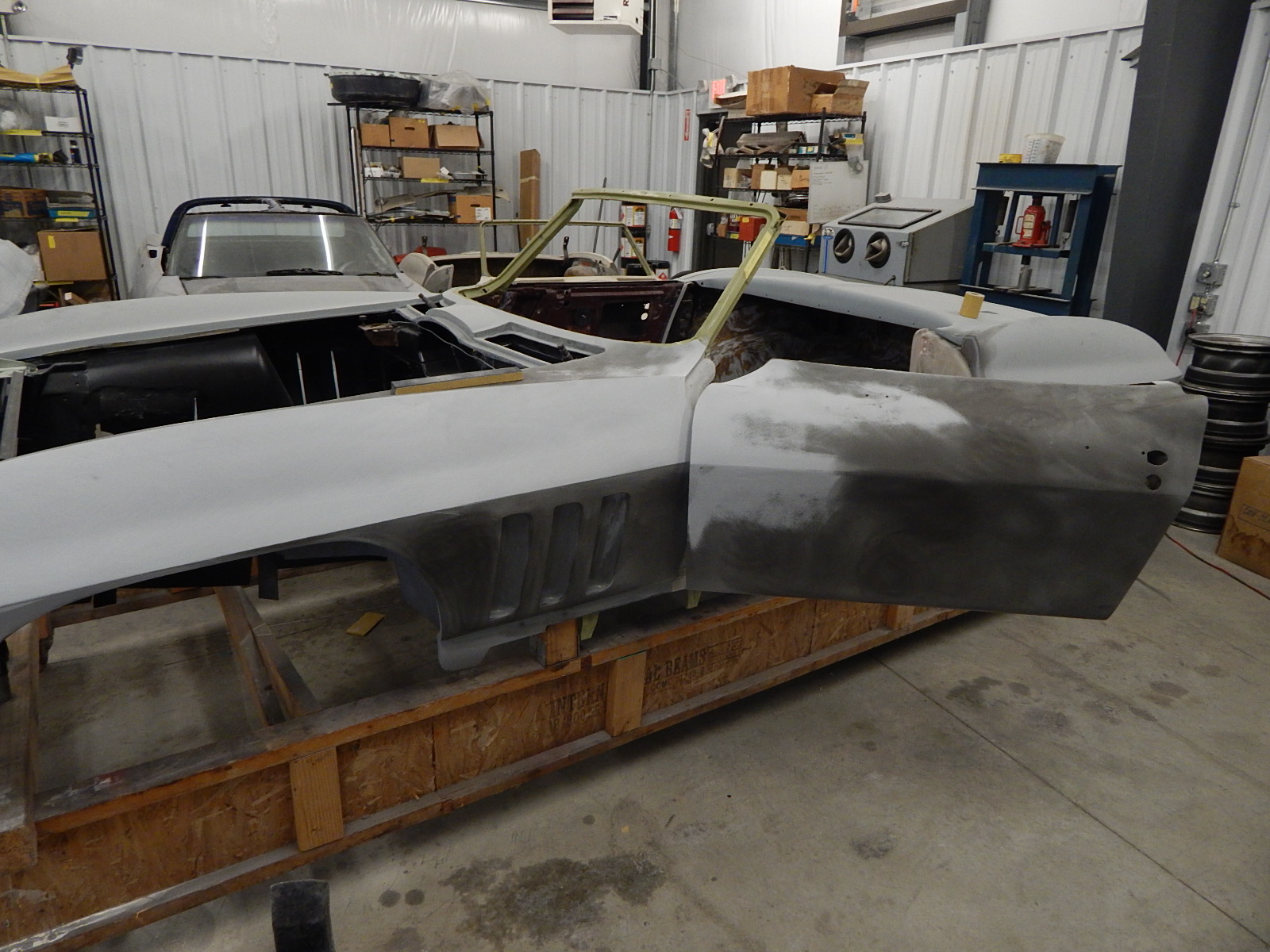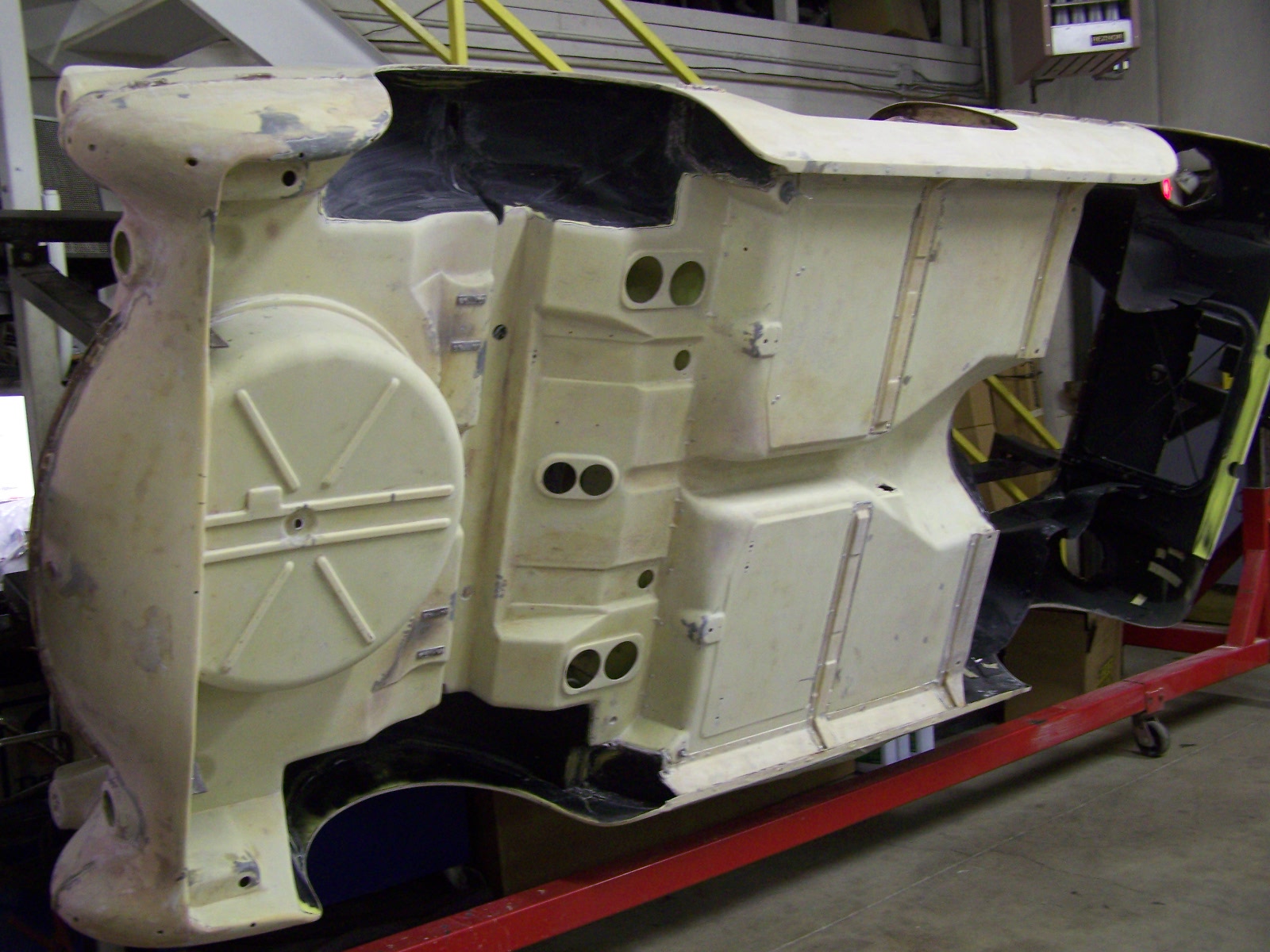 Which all has to be block sanded.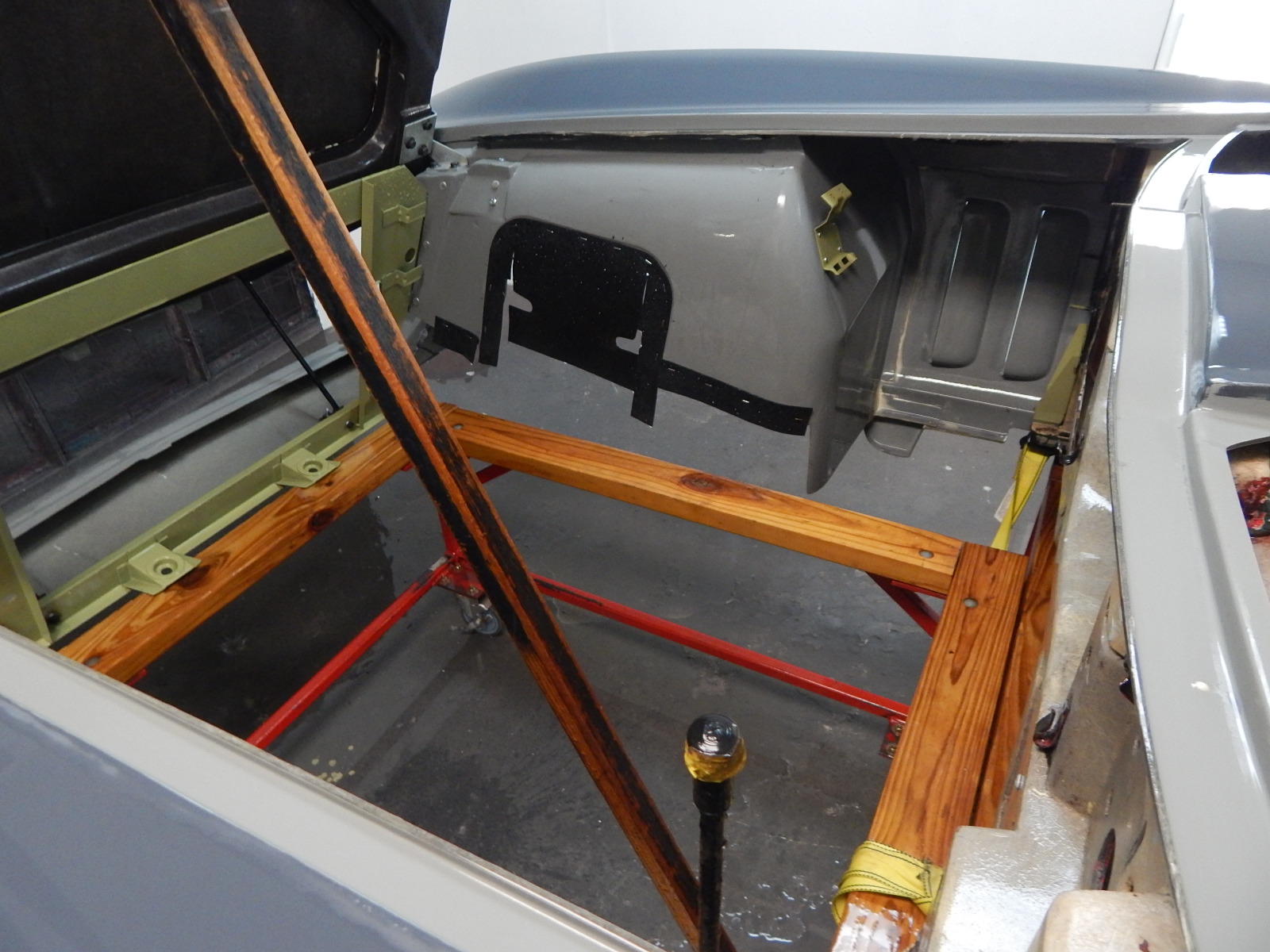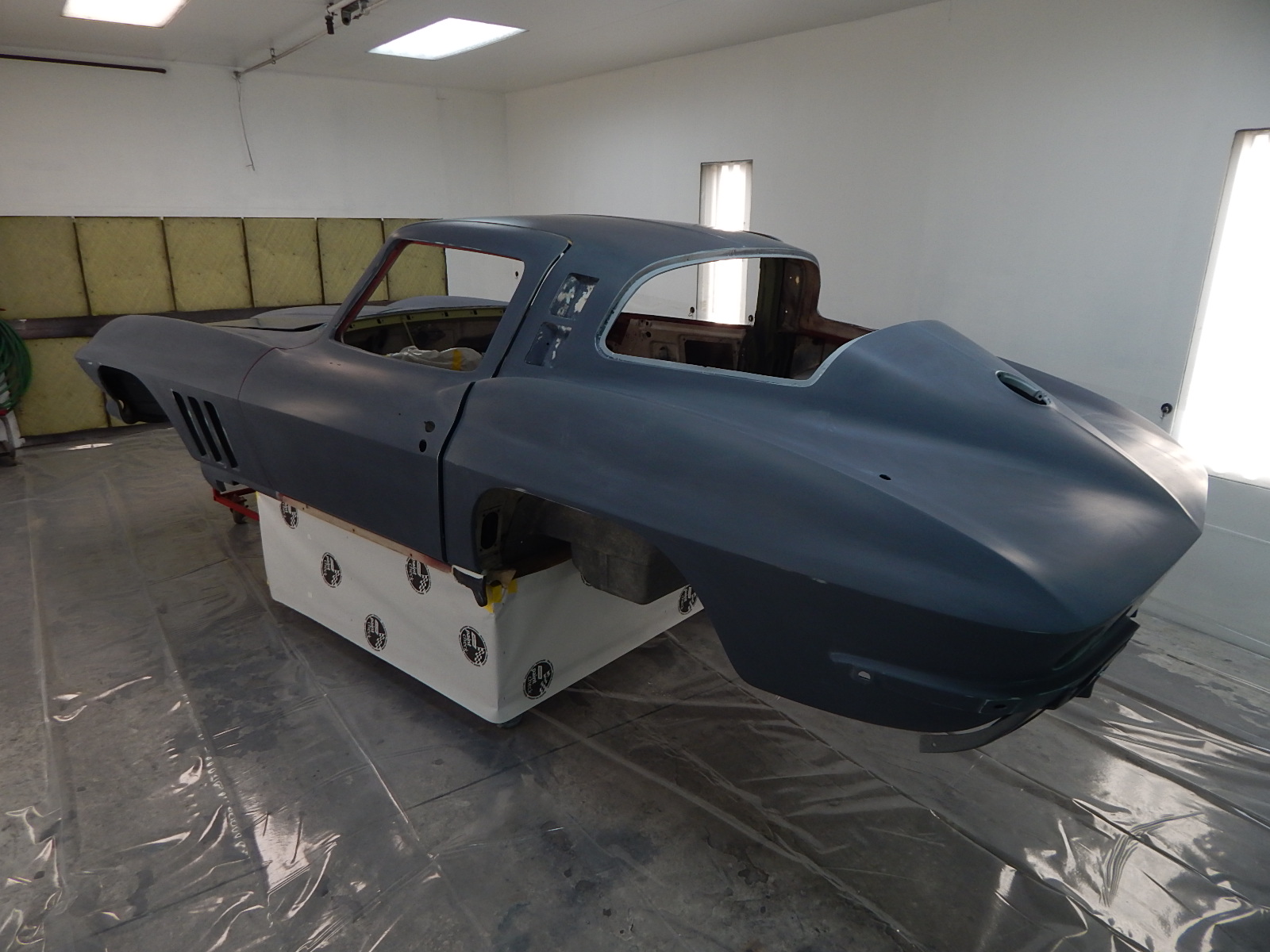 One last washdown, then setup.
Of note: Is it an A.O.Smith or St. Louis body? They are assembled and colored differently.
Final fitment and assembly of body panels, and we're almost ready for...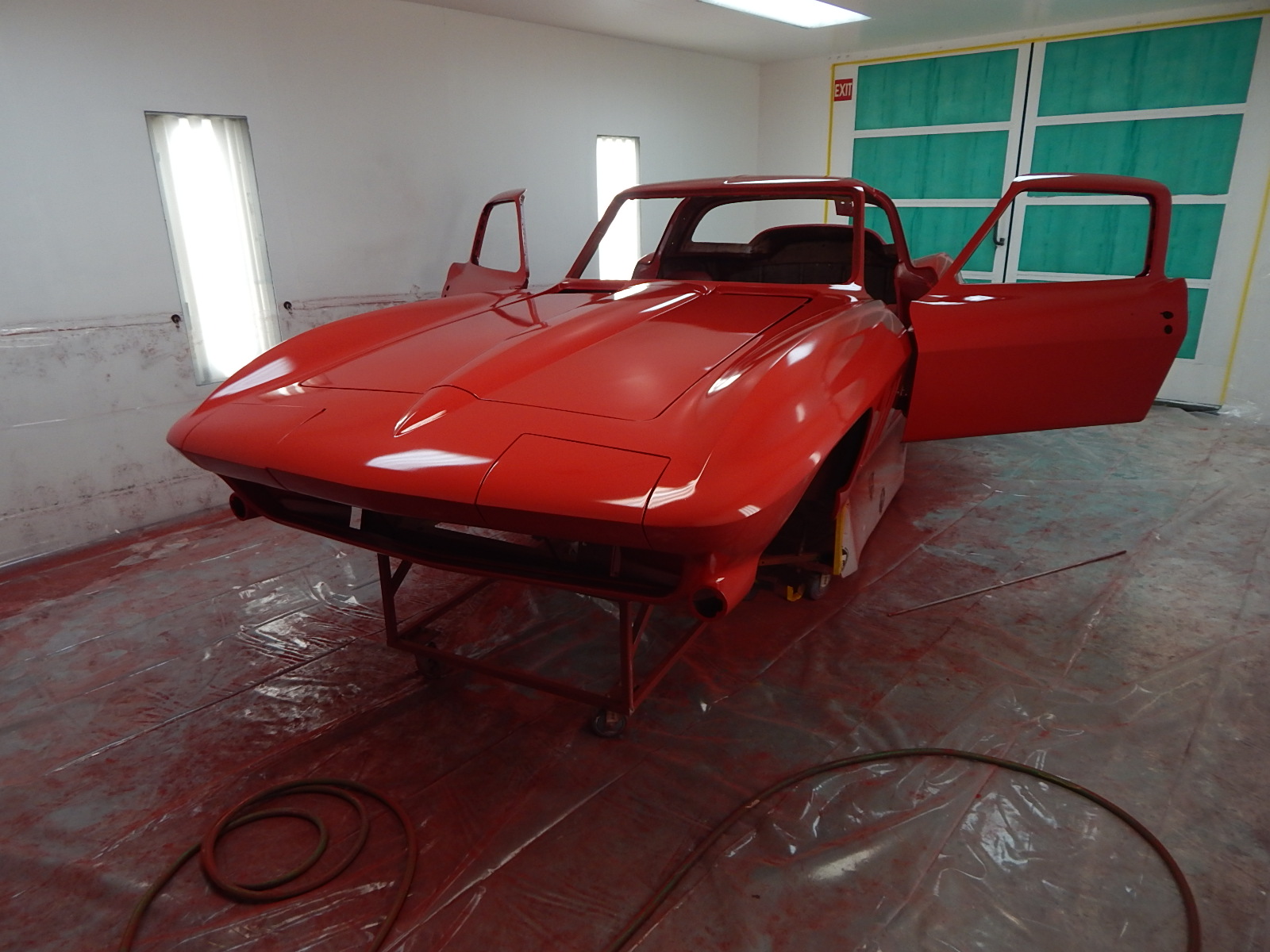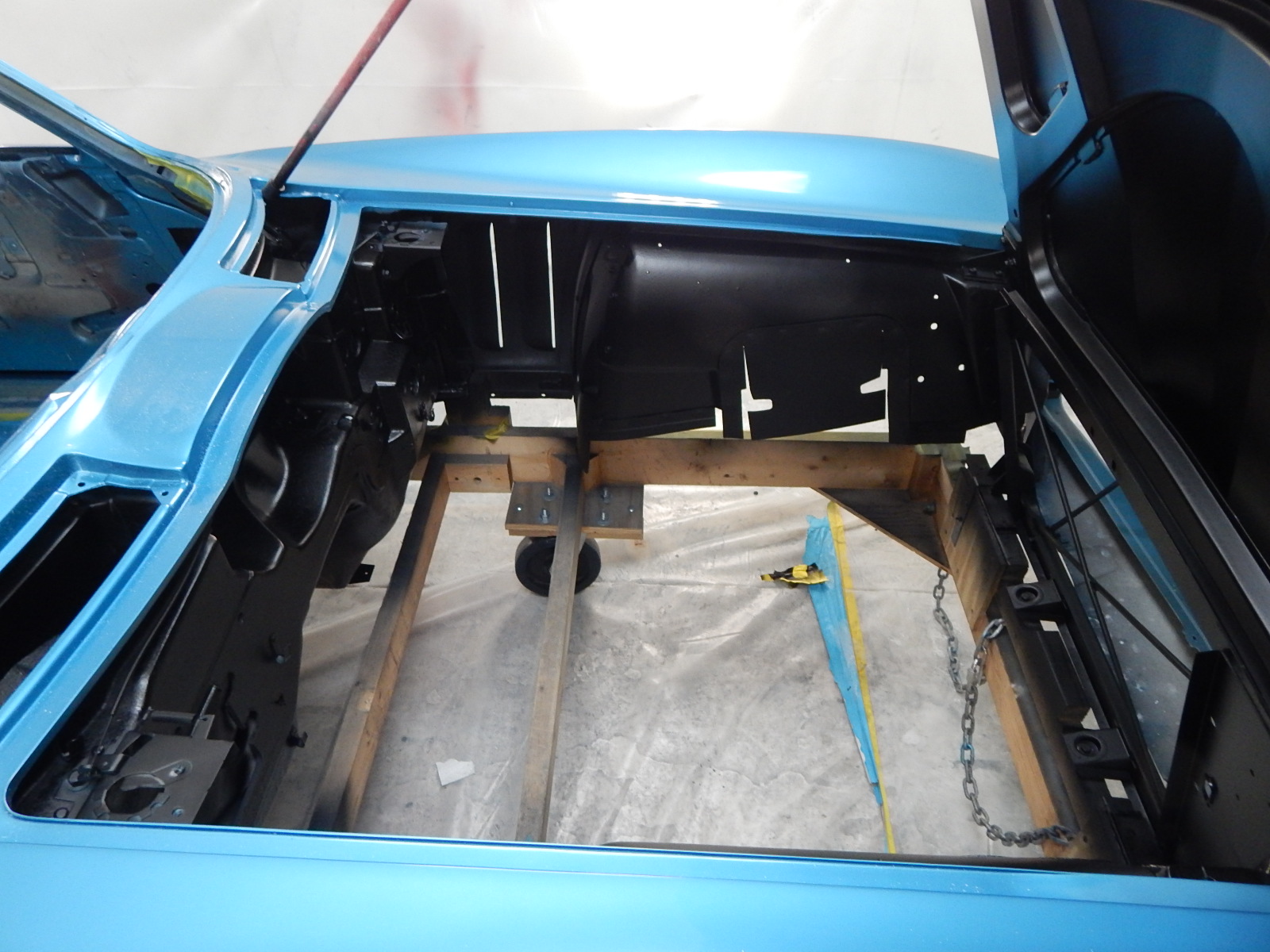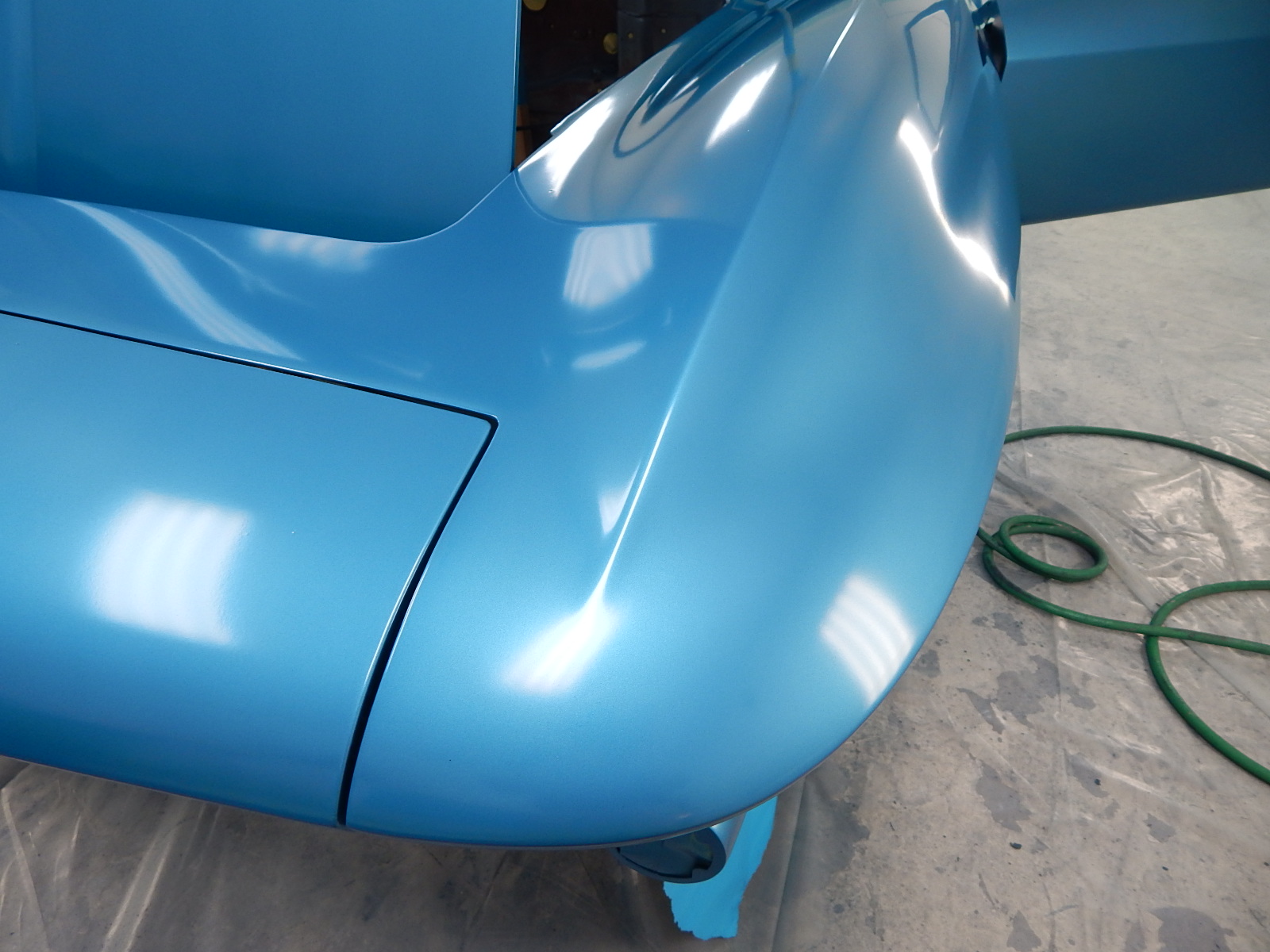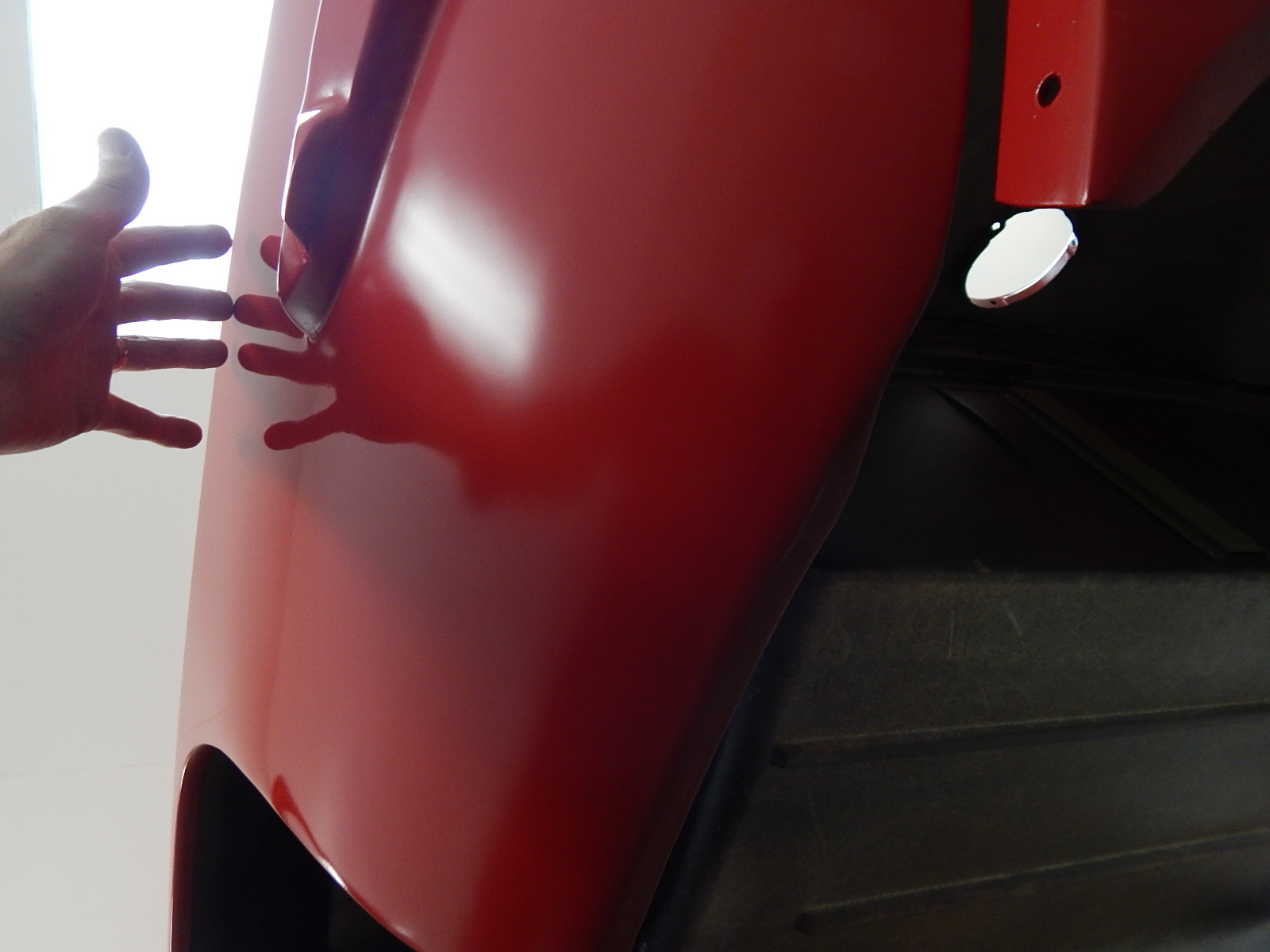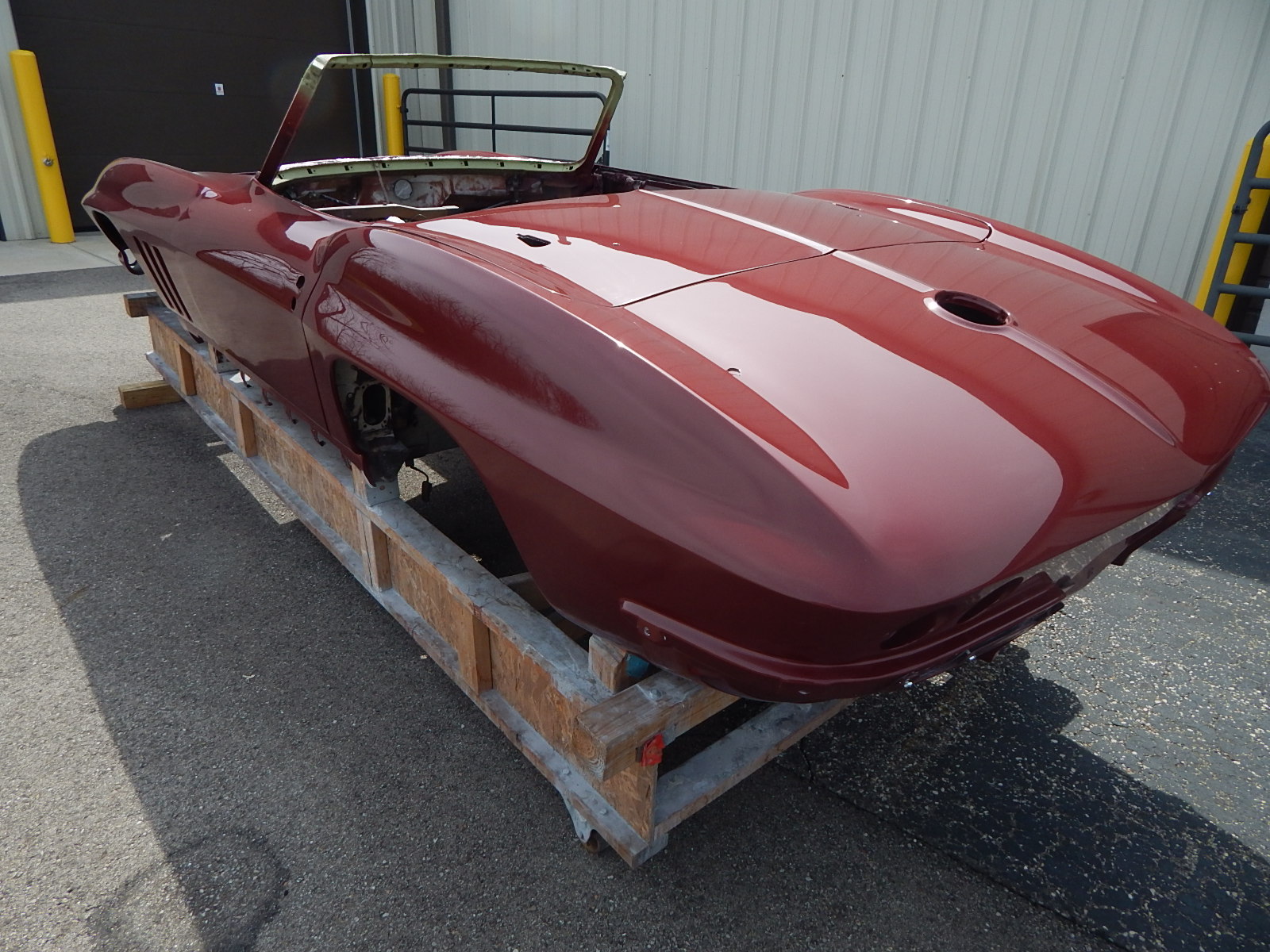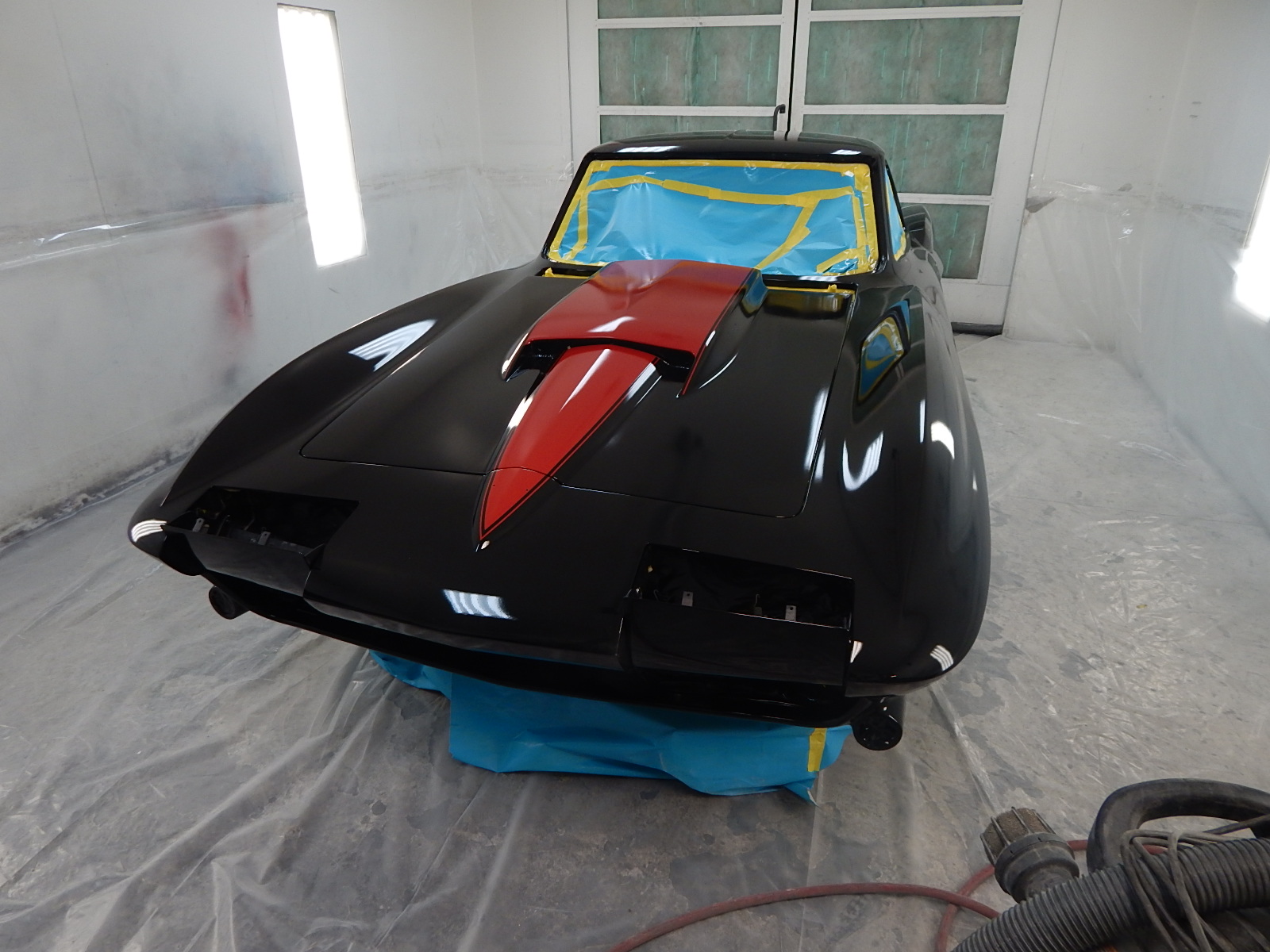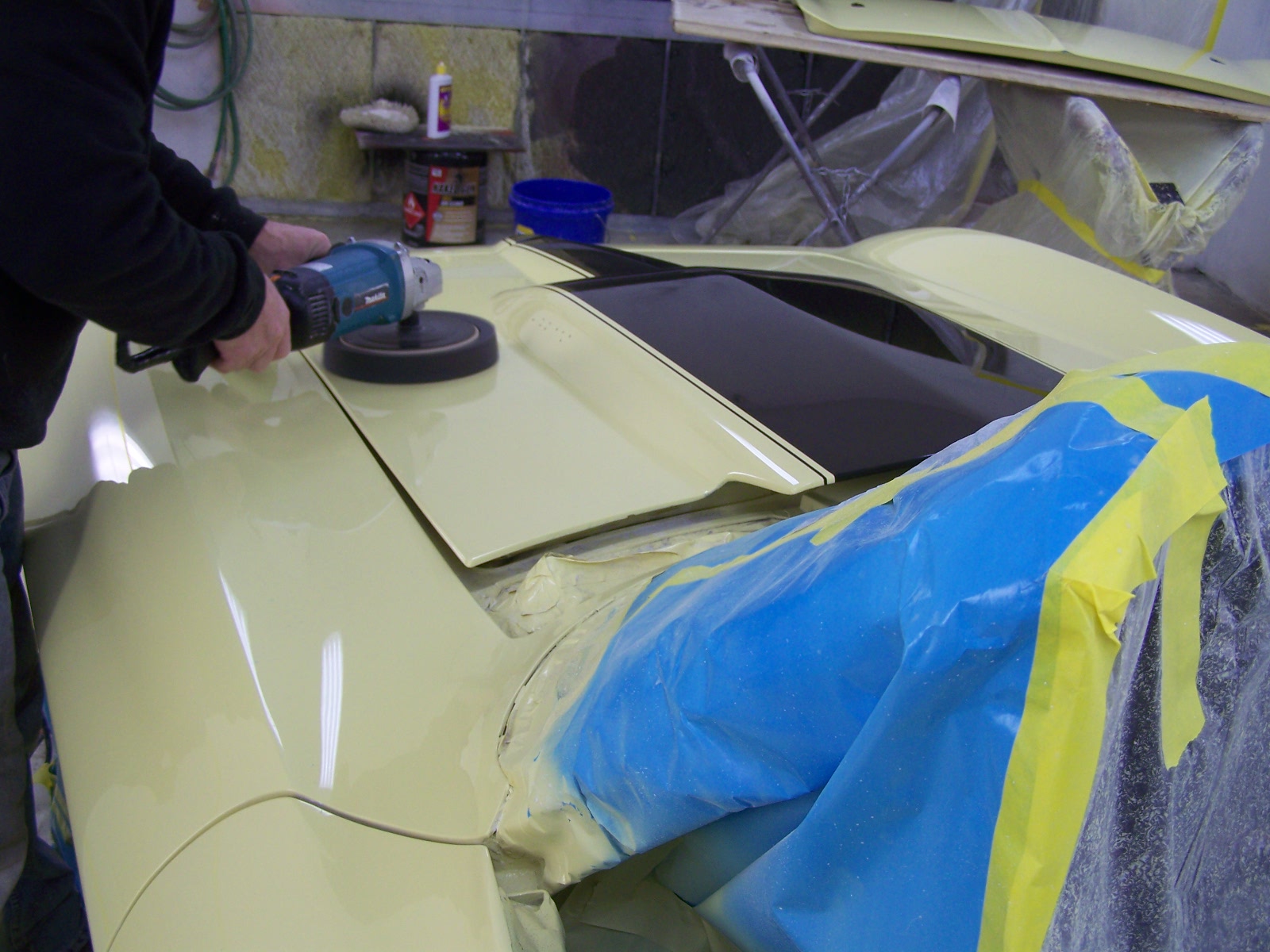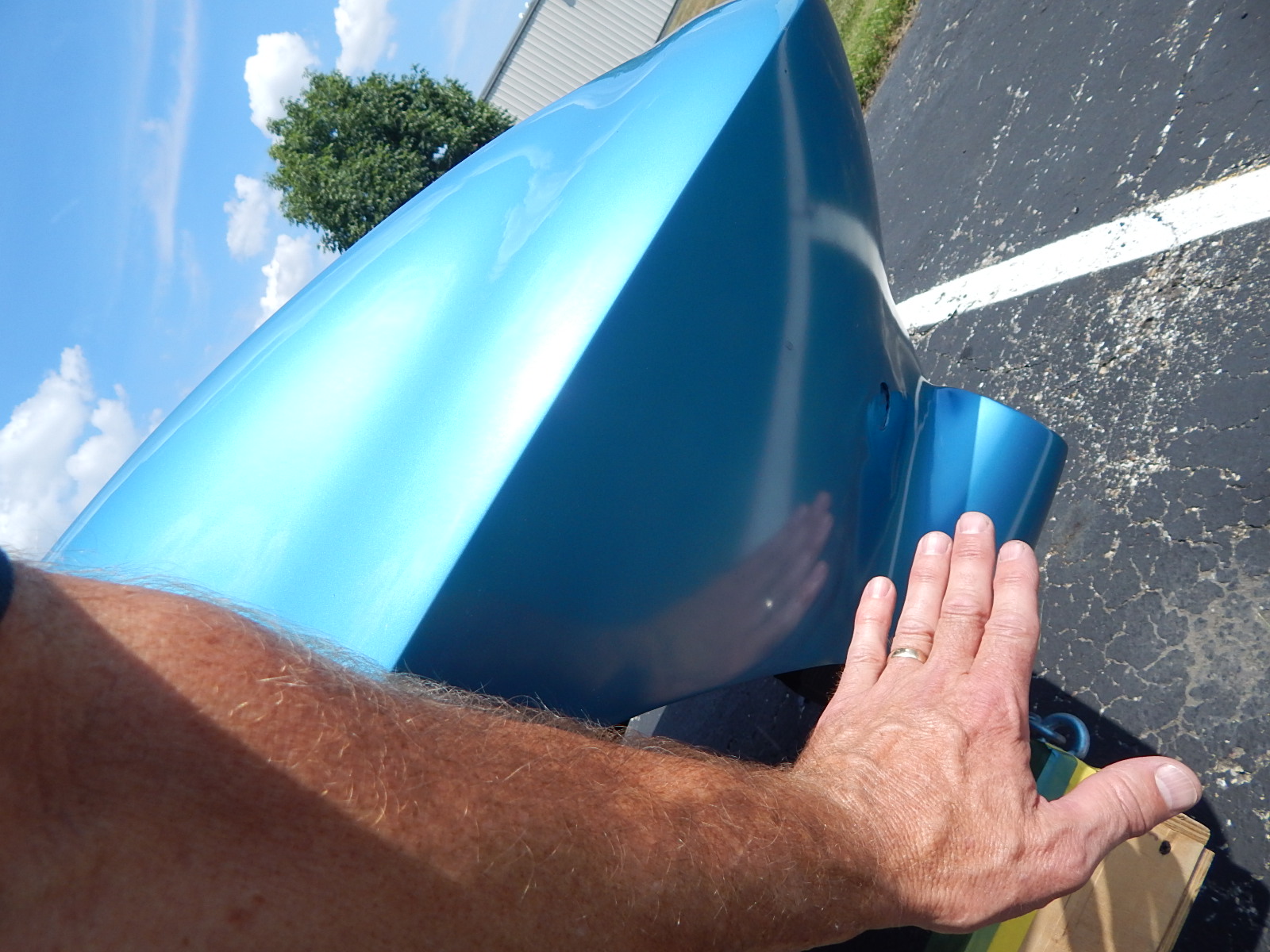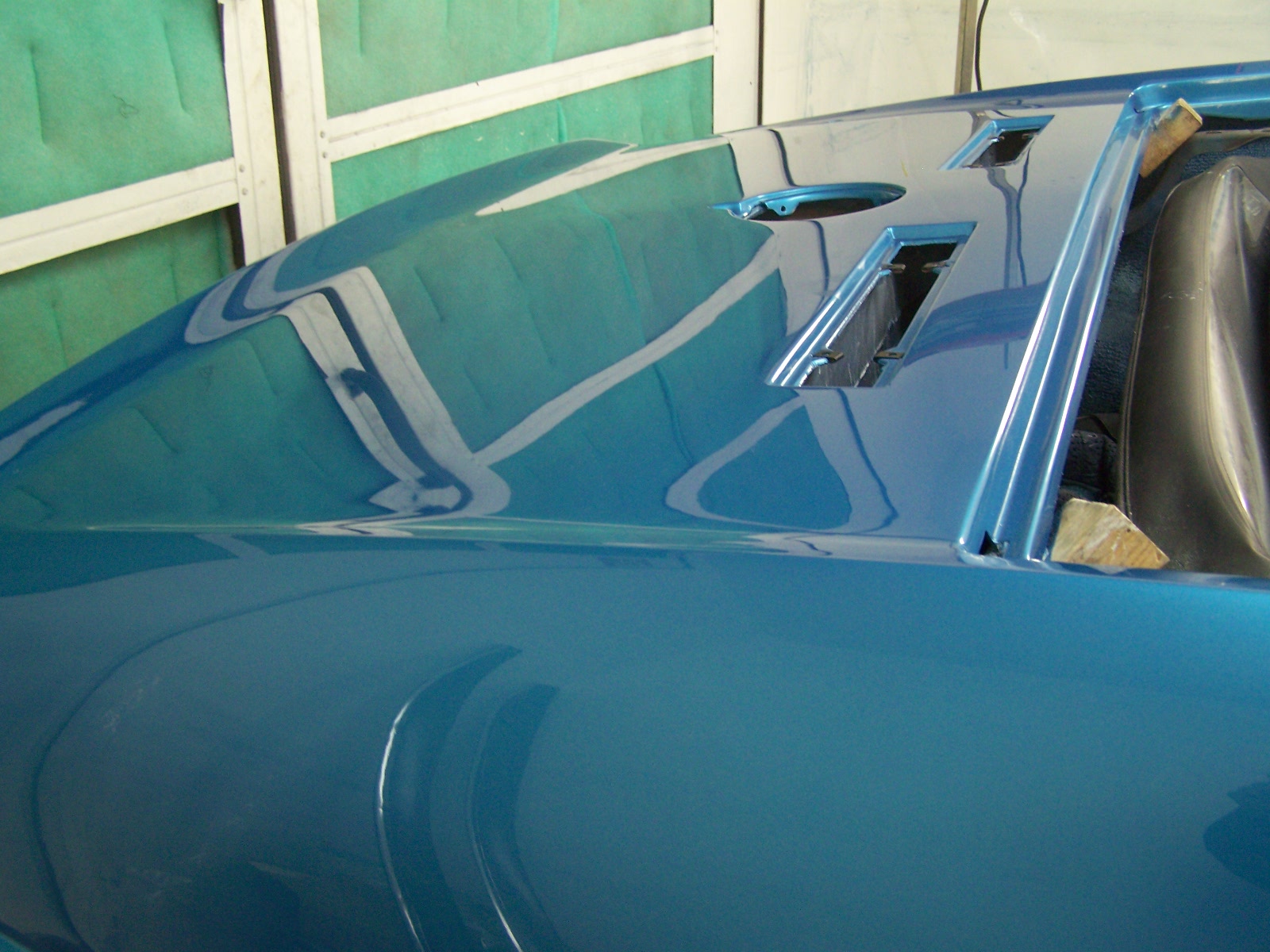 Paint is not the last step of body restoration.
There is blackout, like the factory did it, and there is paint "processing" according to where the restoration is going.
The direction of the restoration dictates the paint material, the mix and the application methods. It also tells us the way we "process" the paint after the fact. One direction calls for a specific look; the look of factory - correct reflow acrylic lacquer.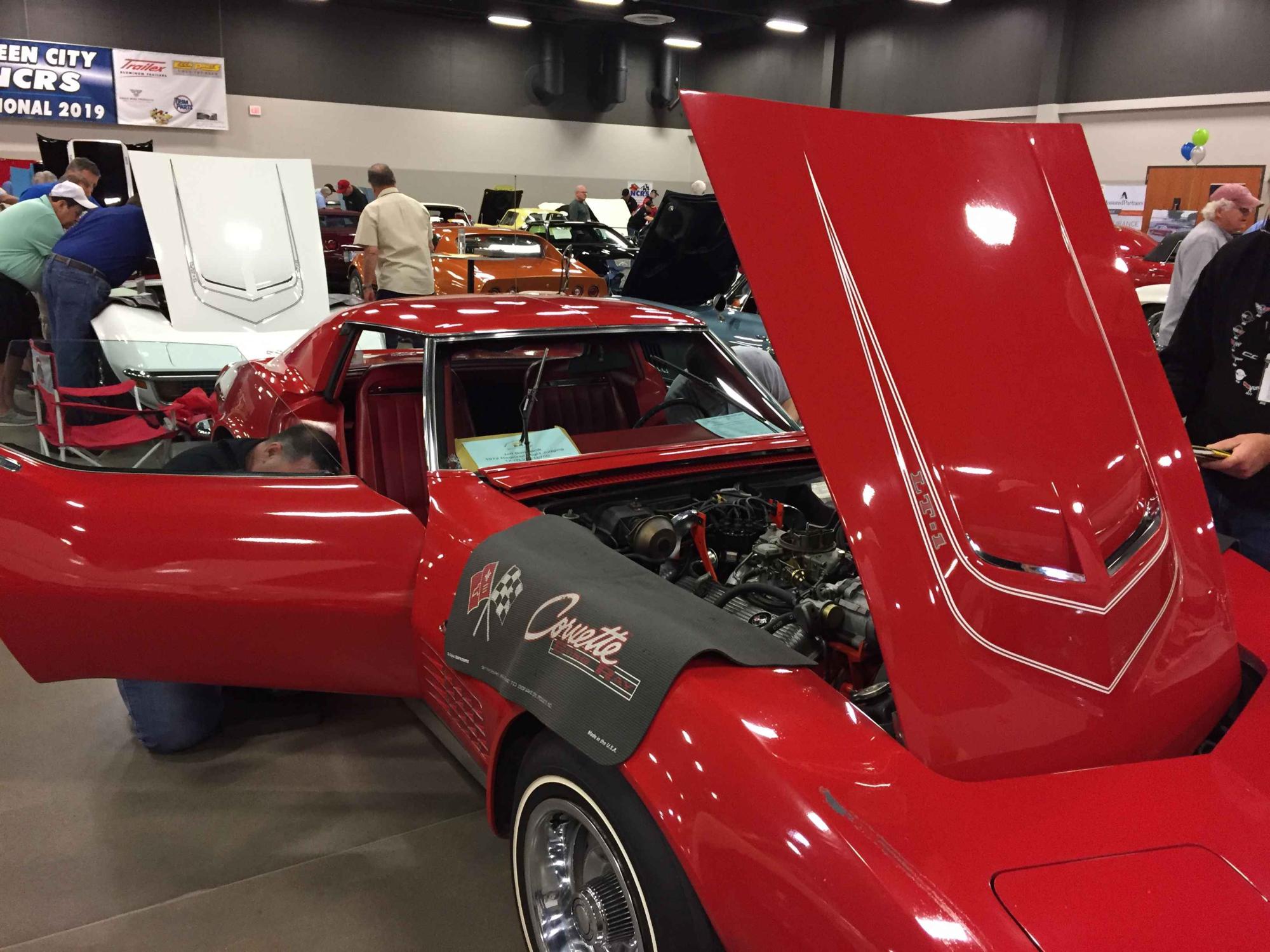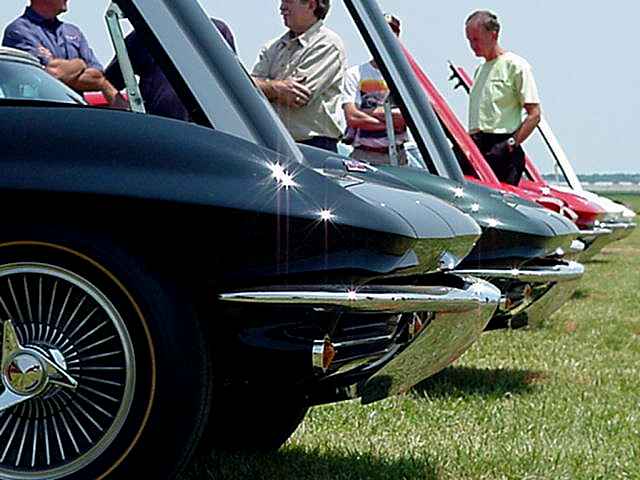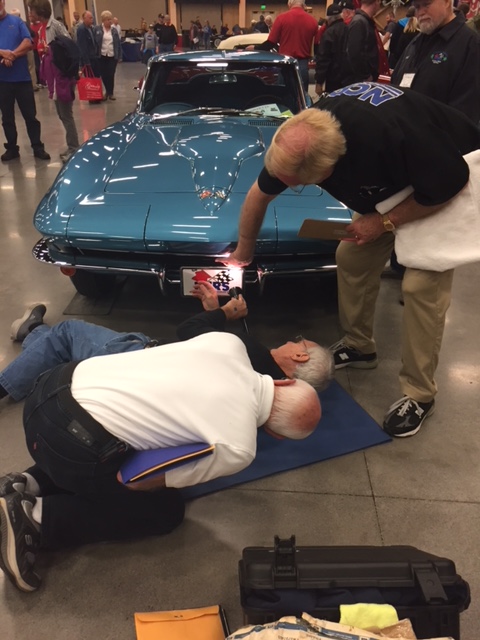 Where you will see Corvettes with 50-year old original paint next to freshly painted restored examples. The fresh ones better not look like glowing examples of today's high-tech materials. NCRS and Bloomington: We speak the language.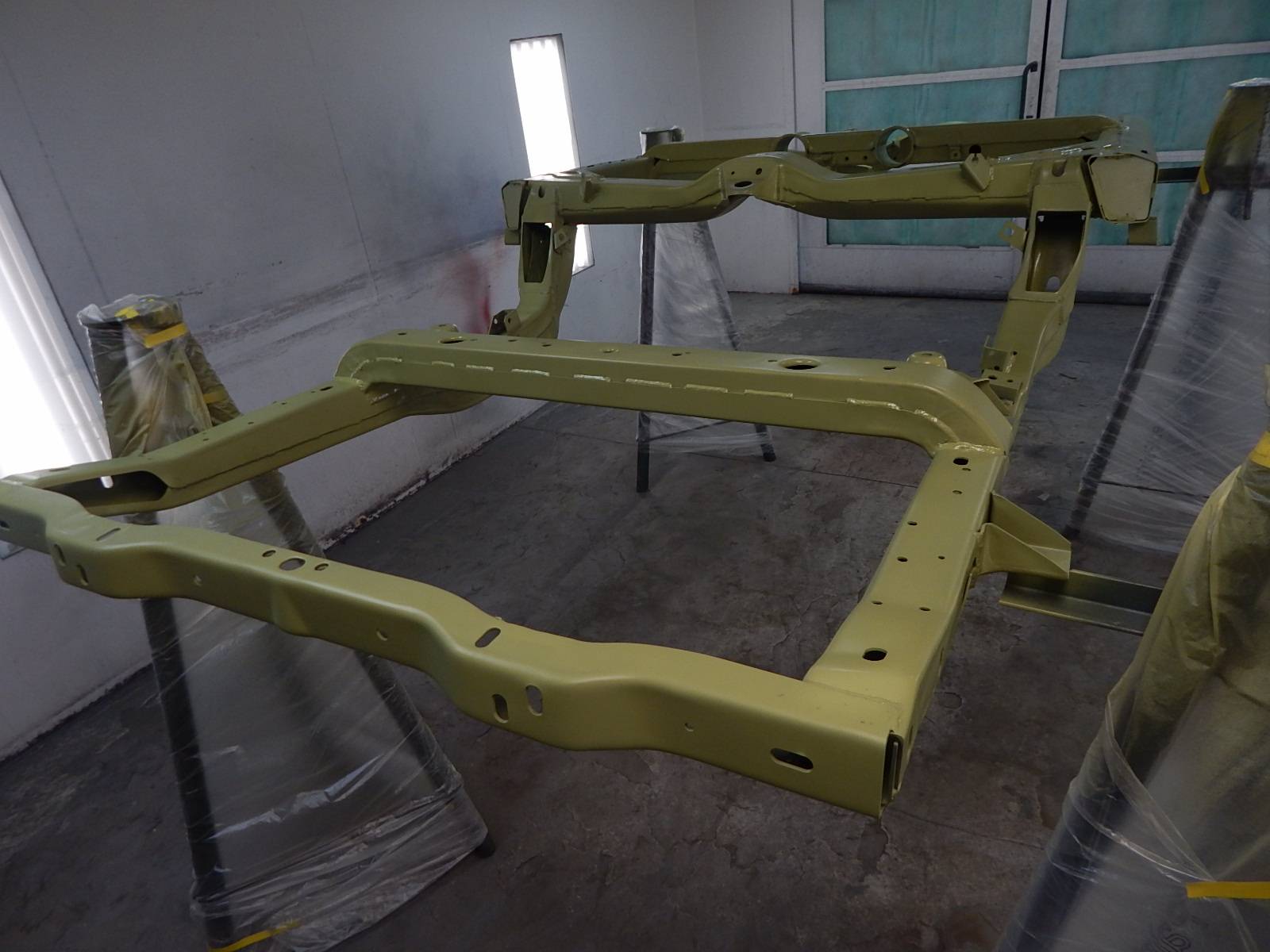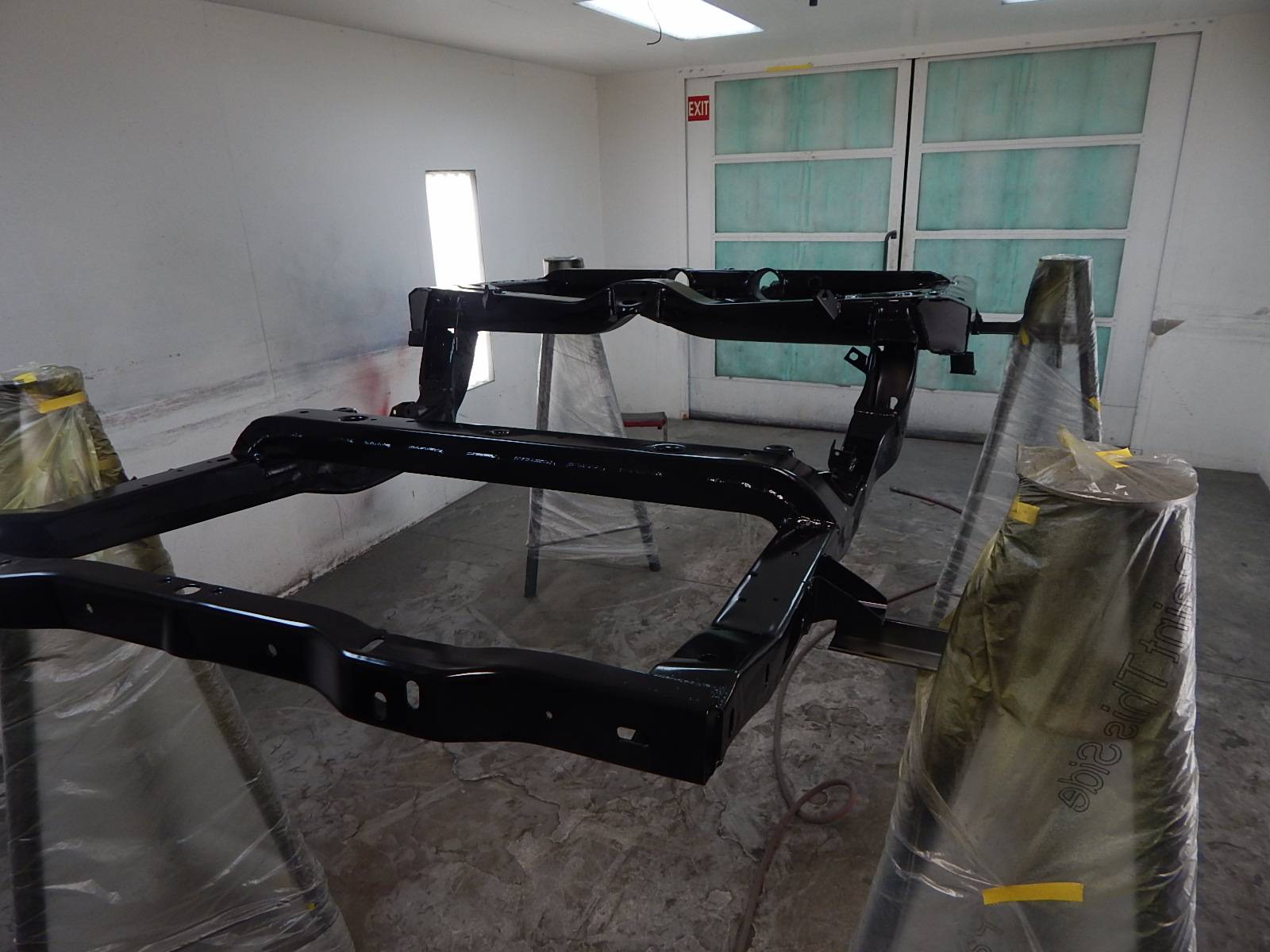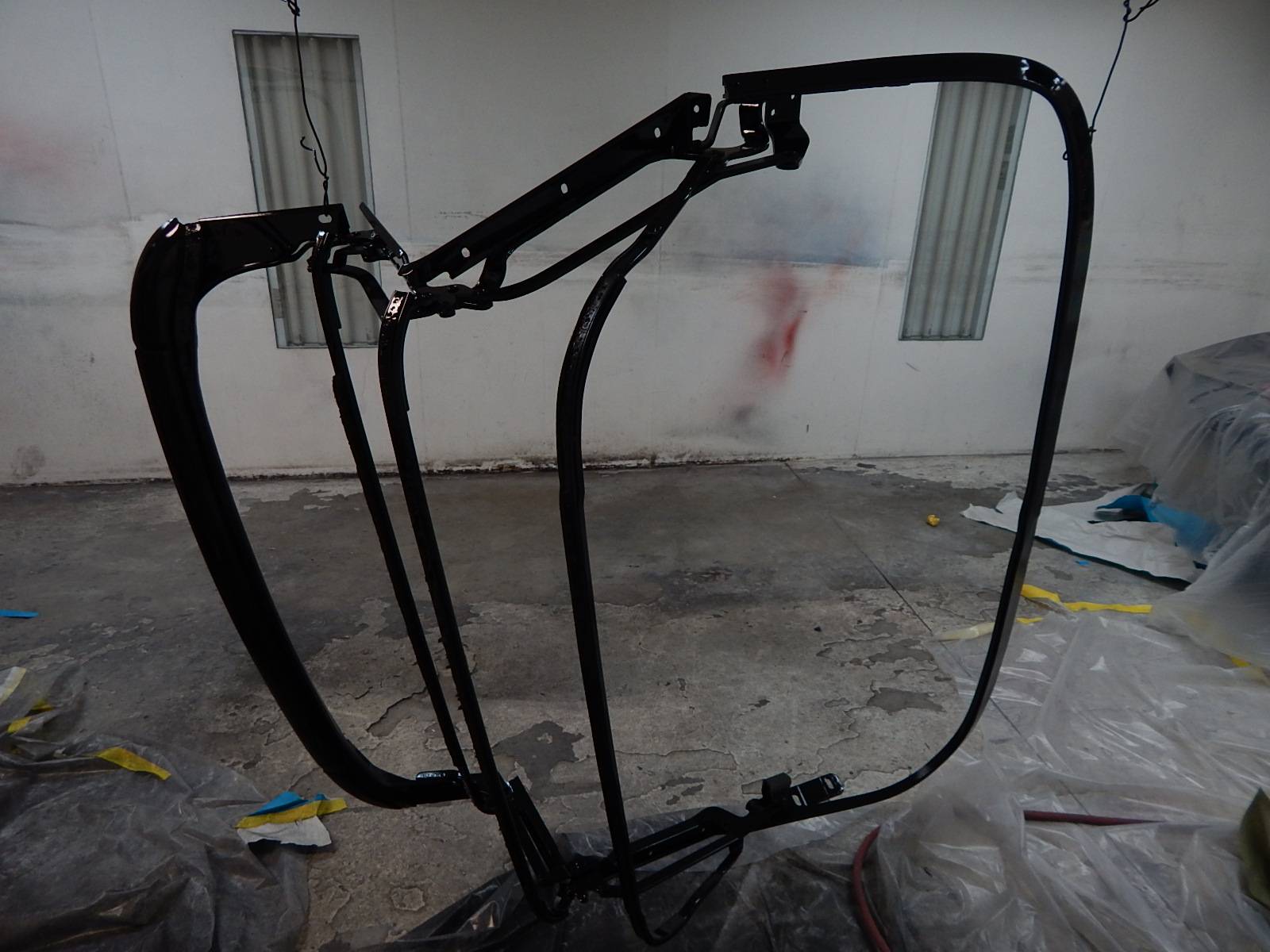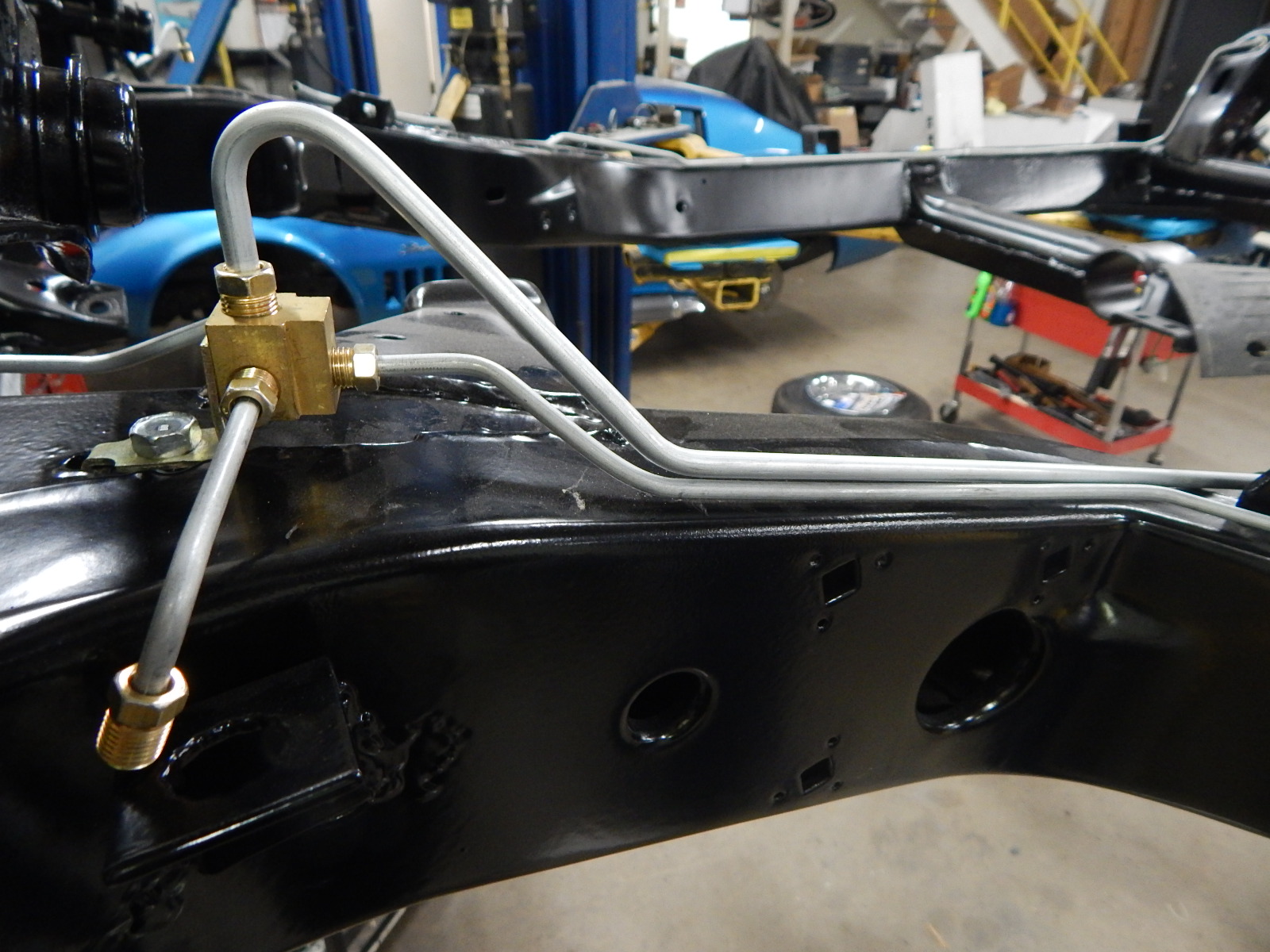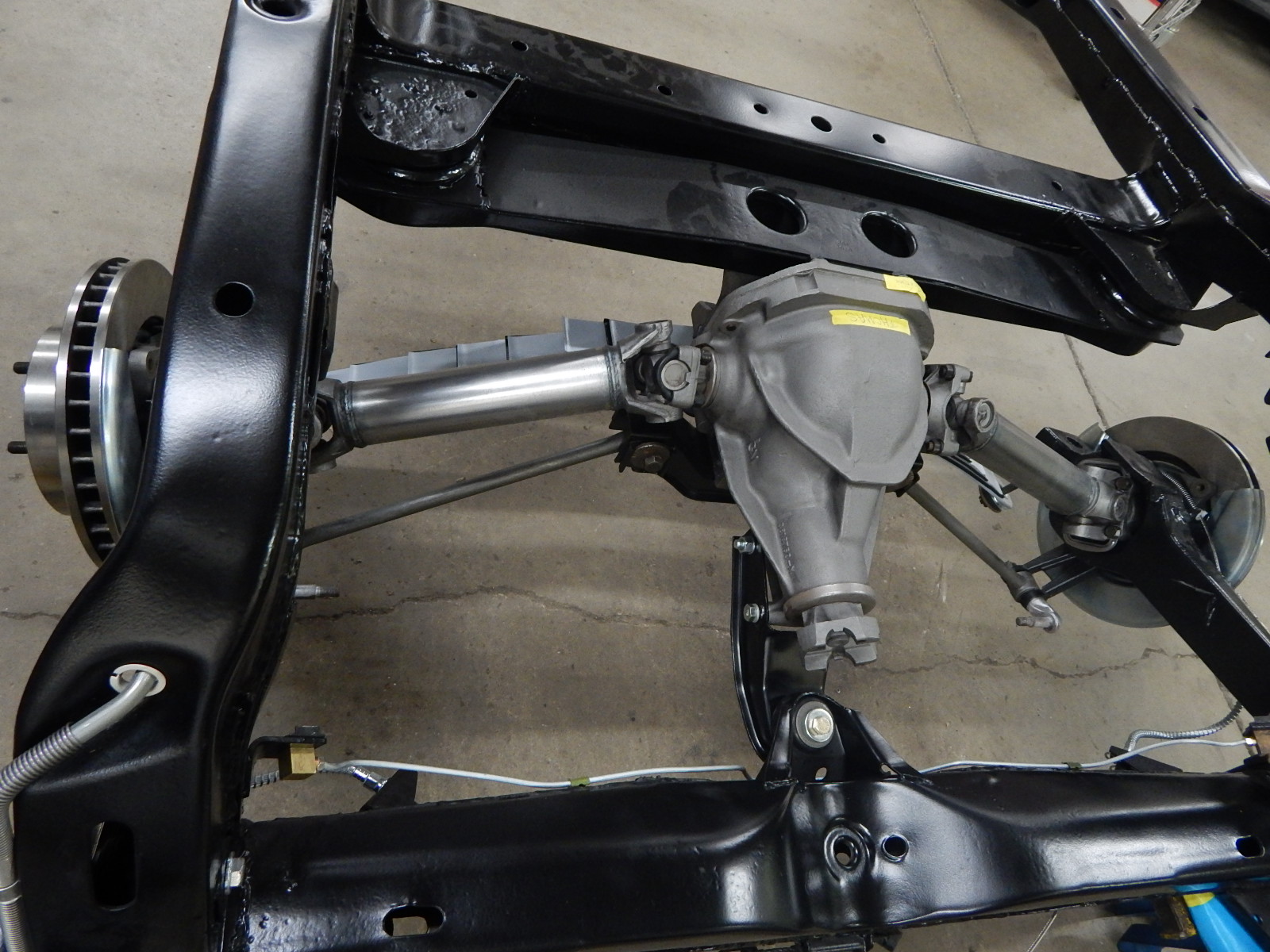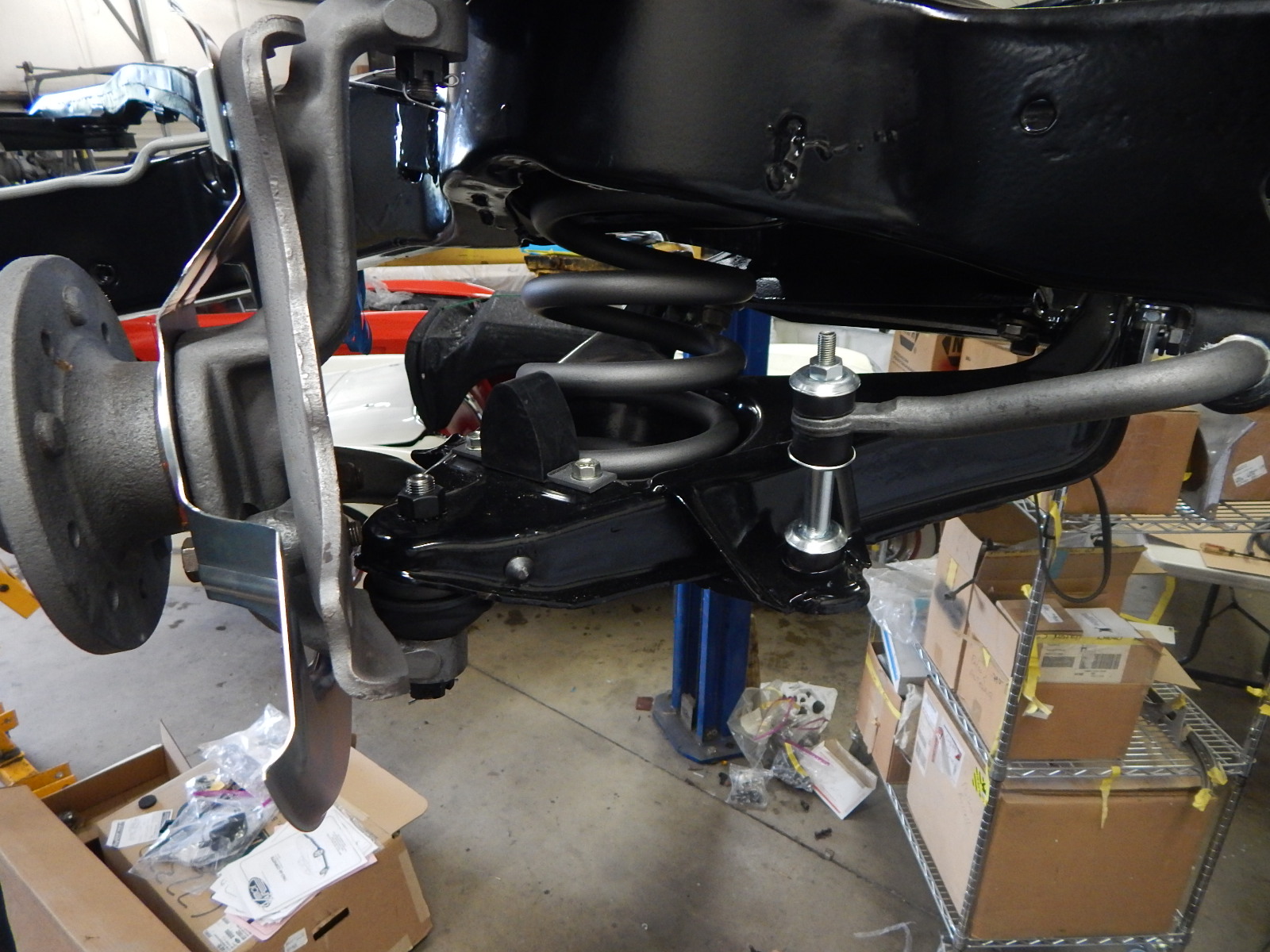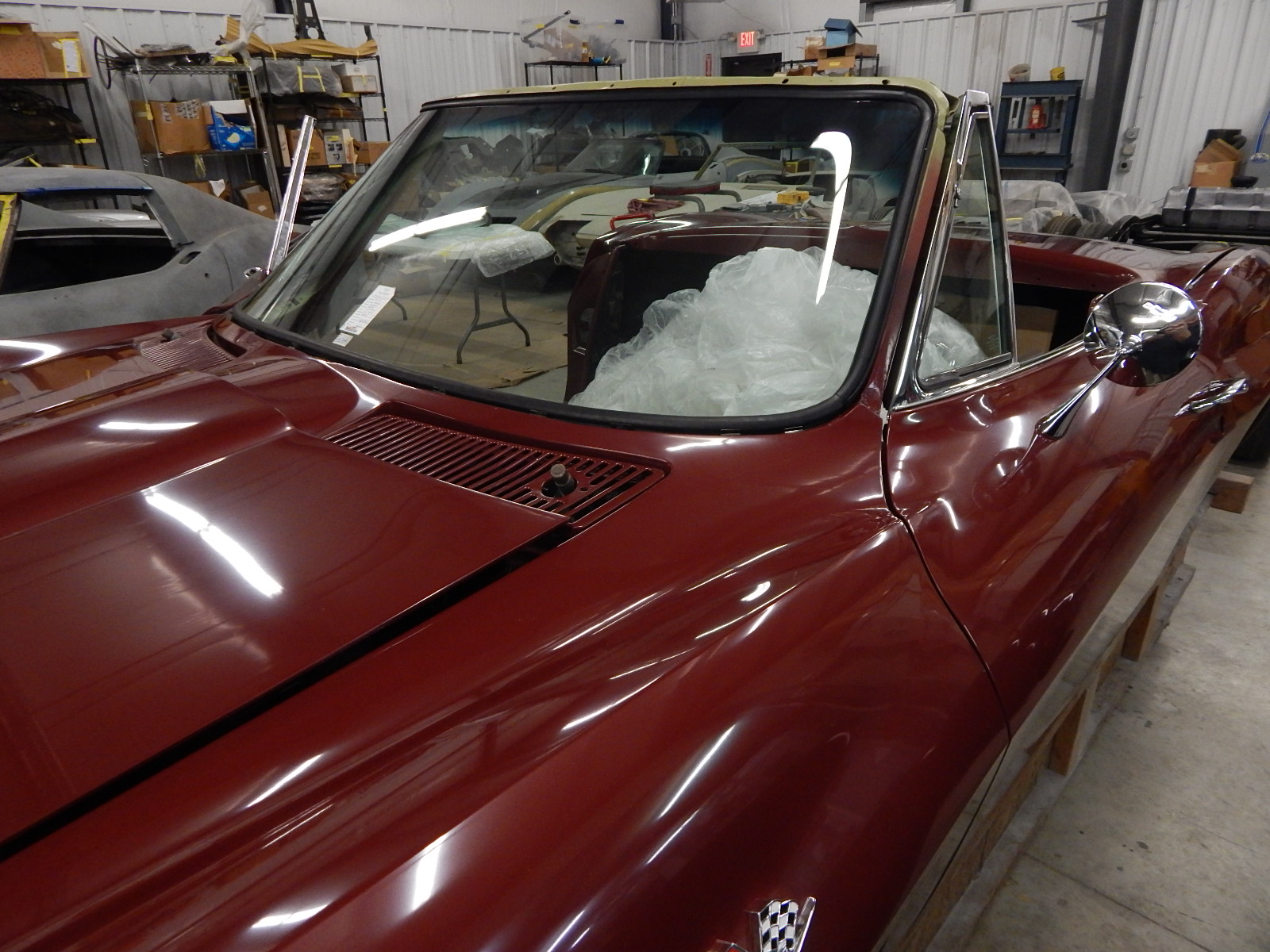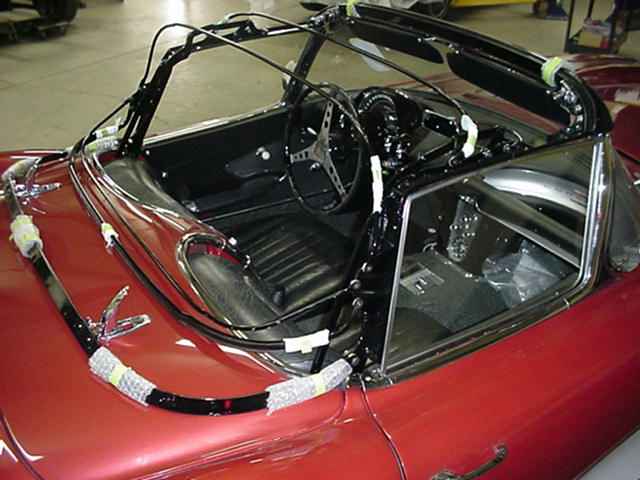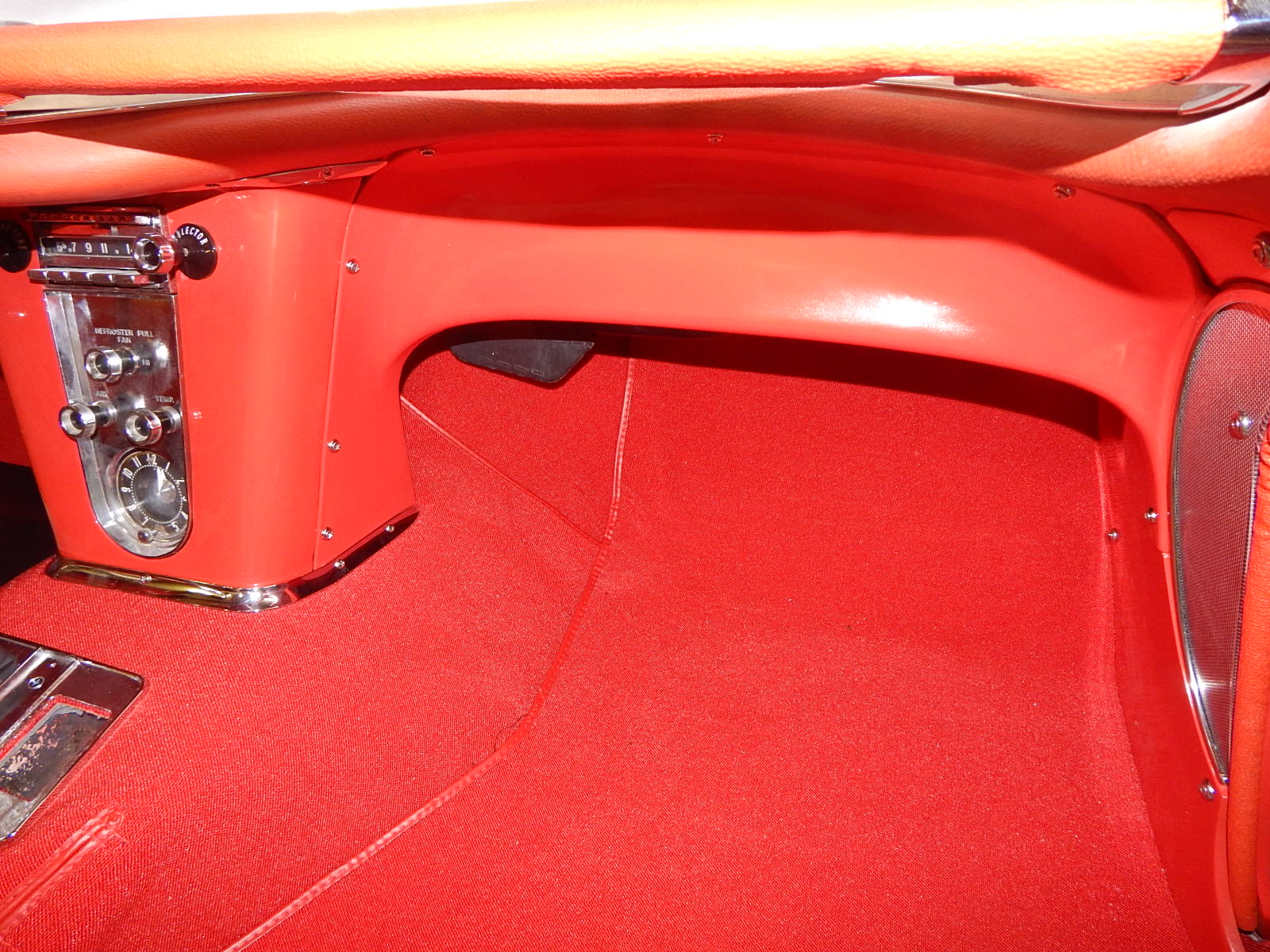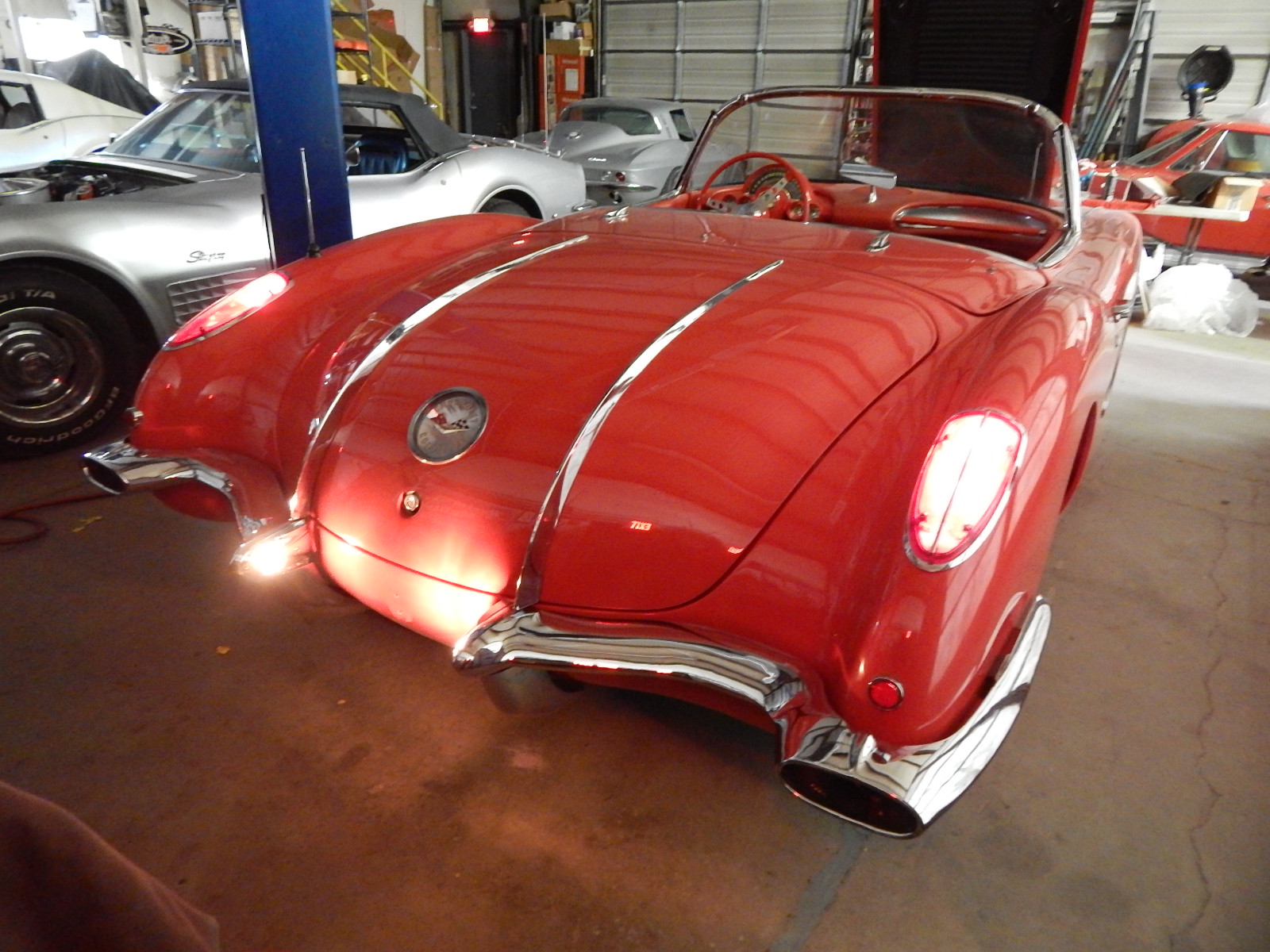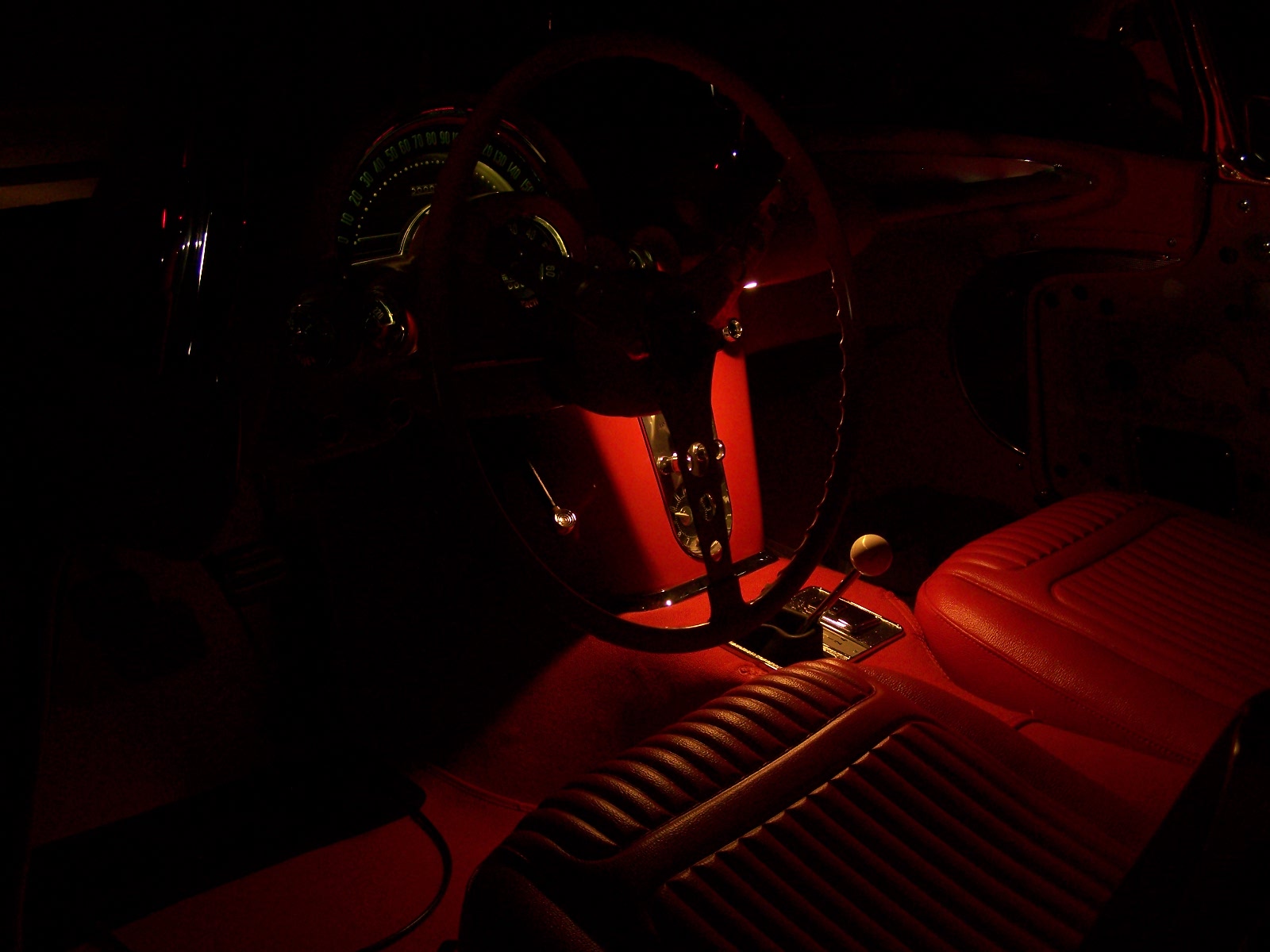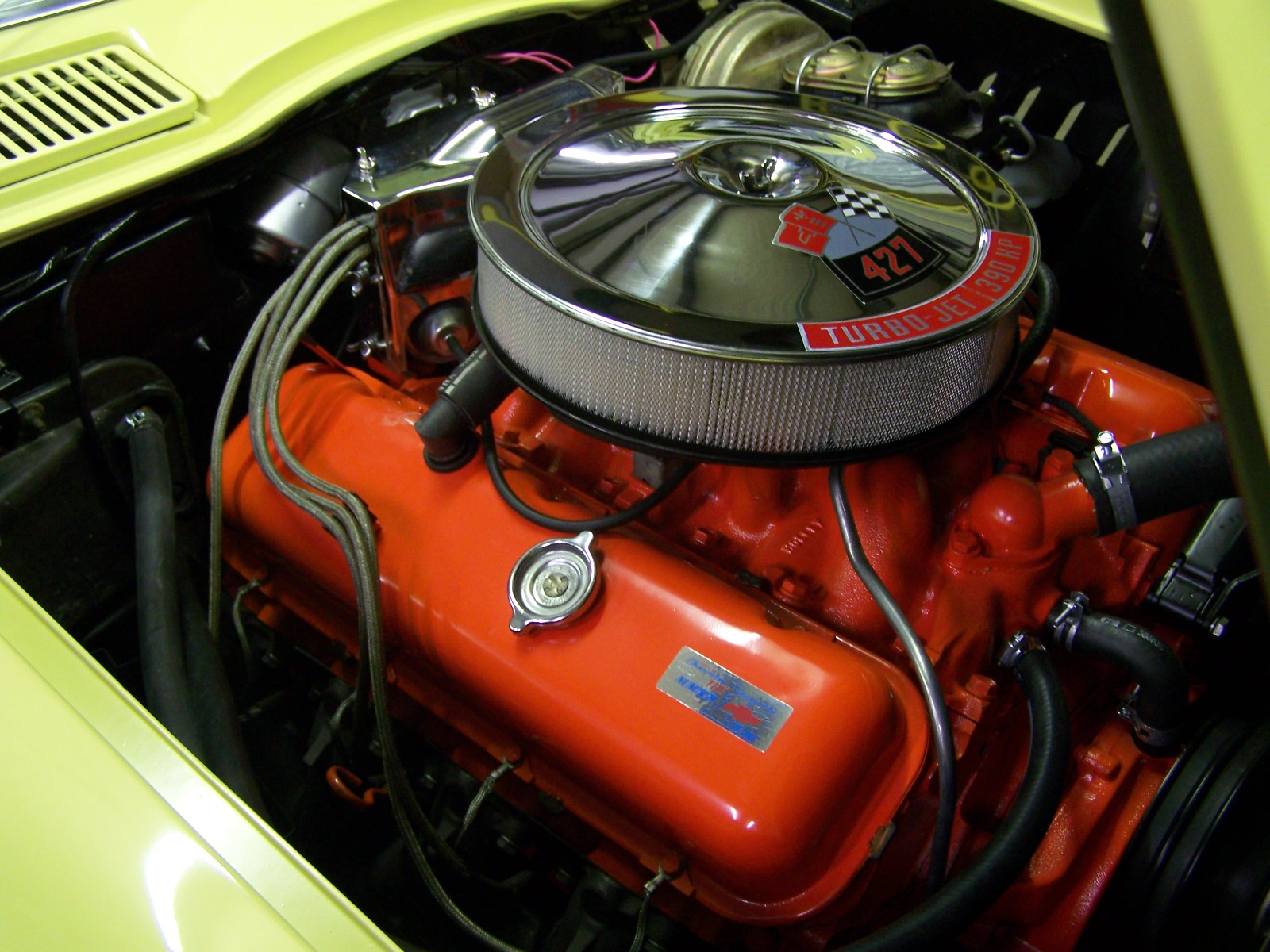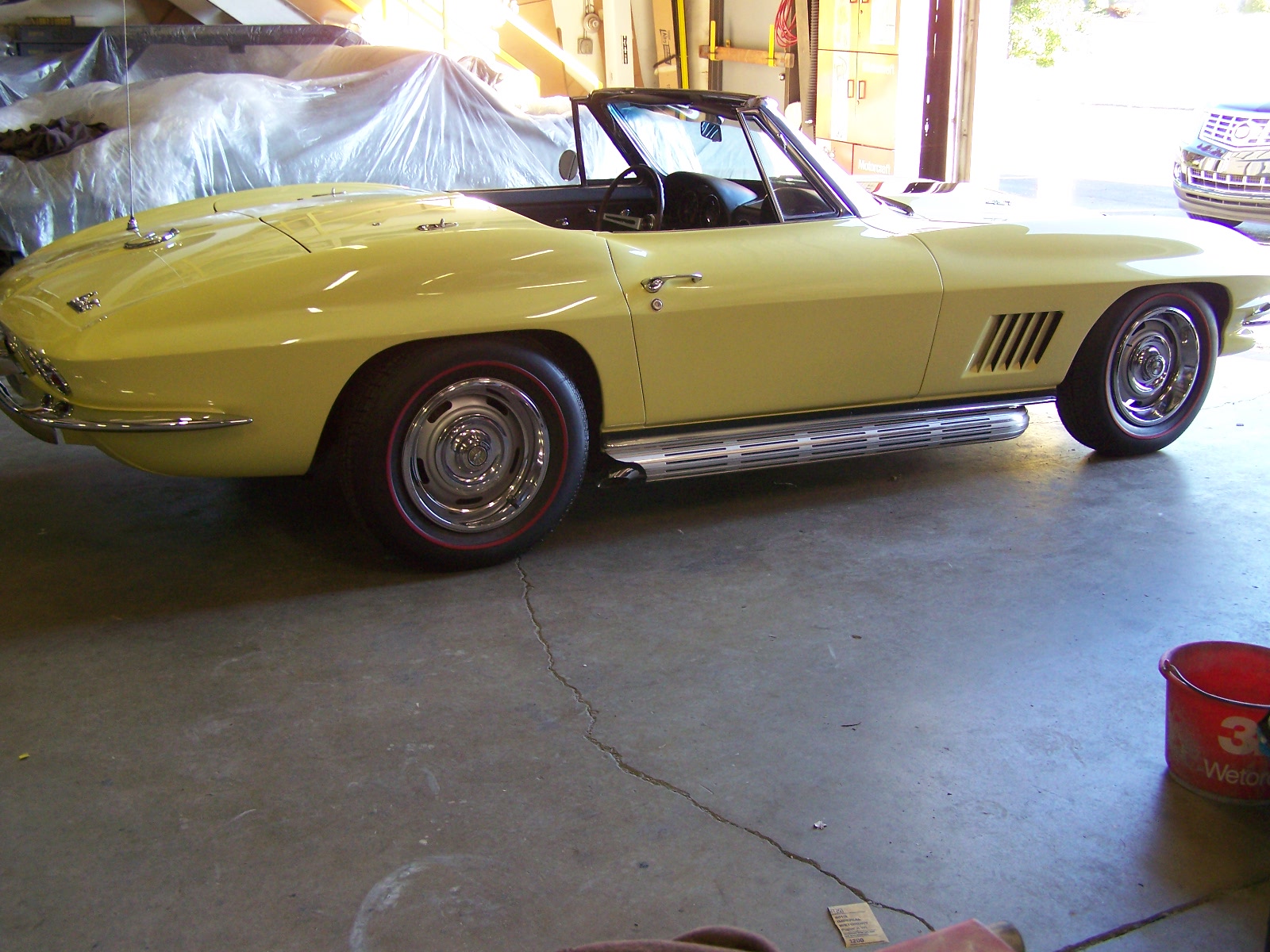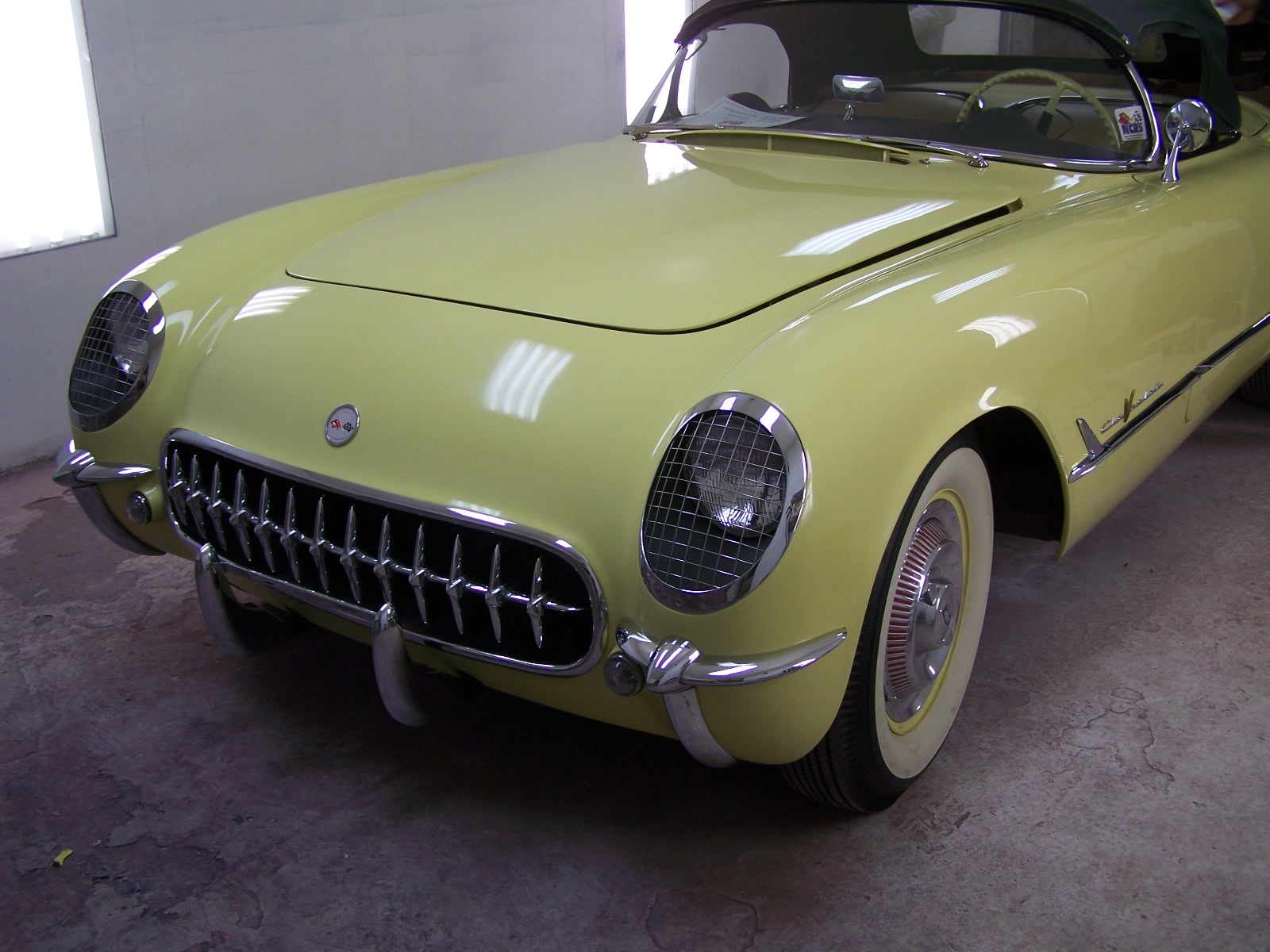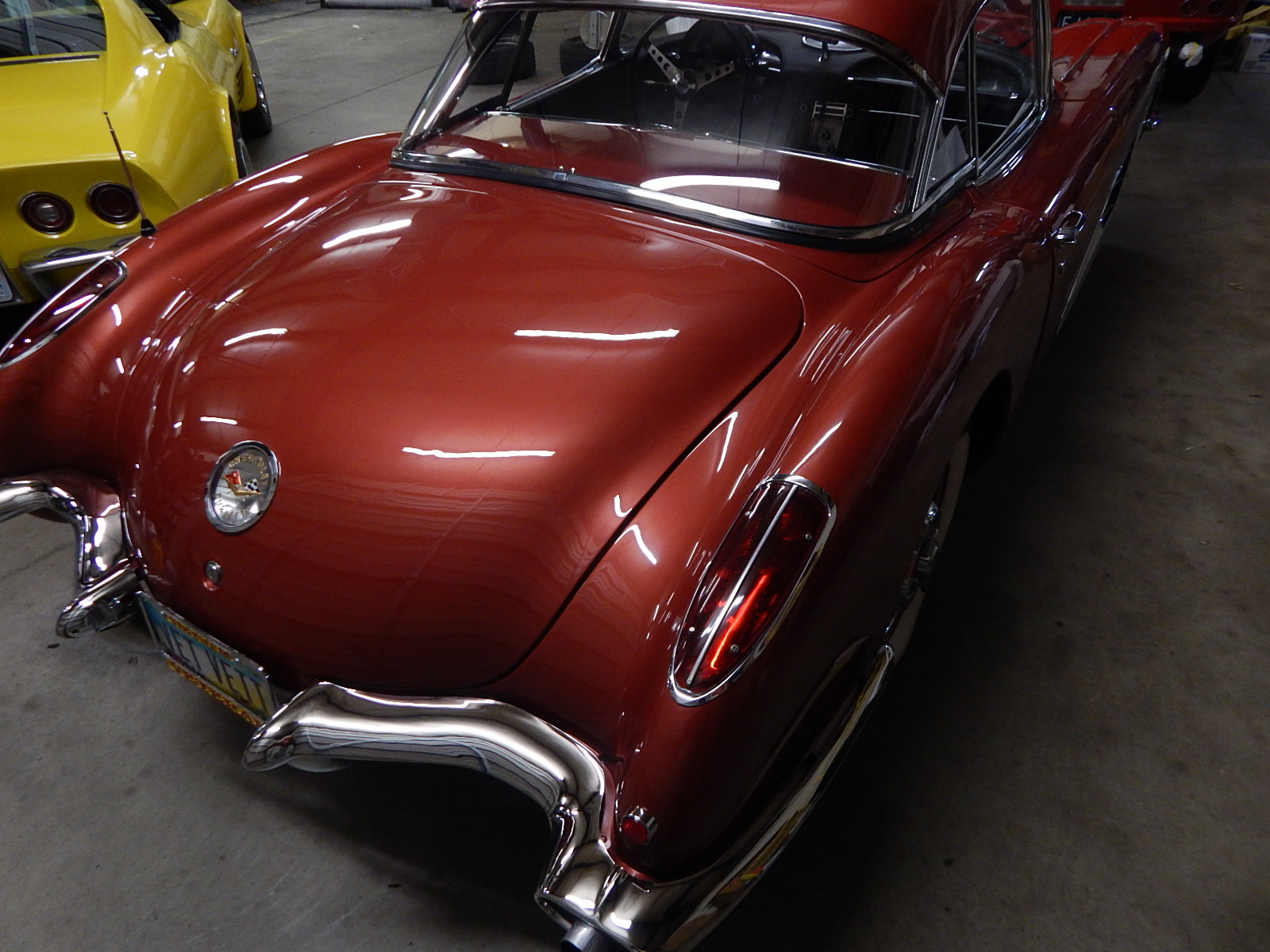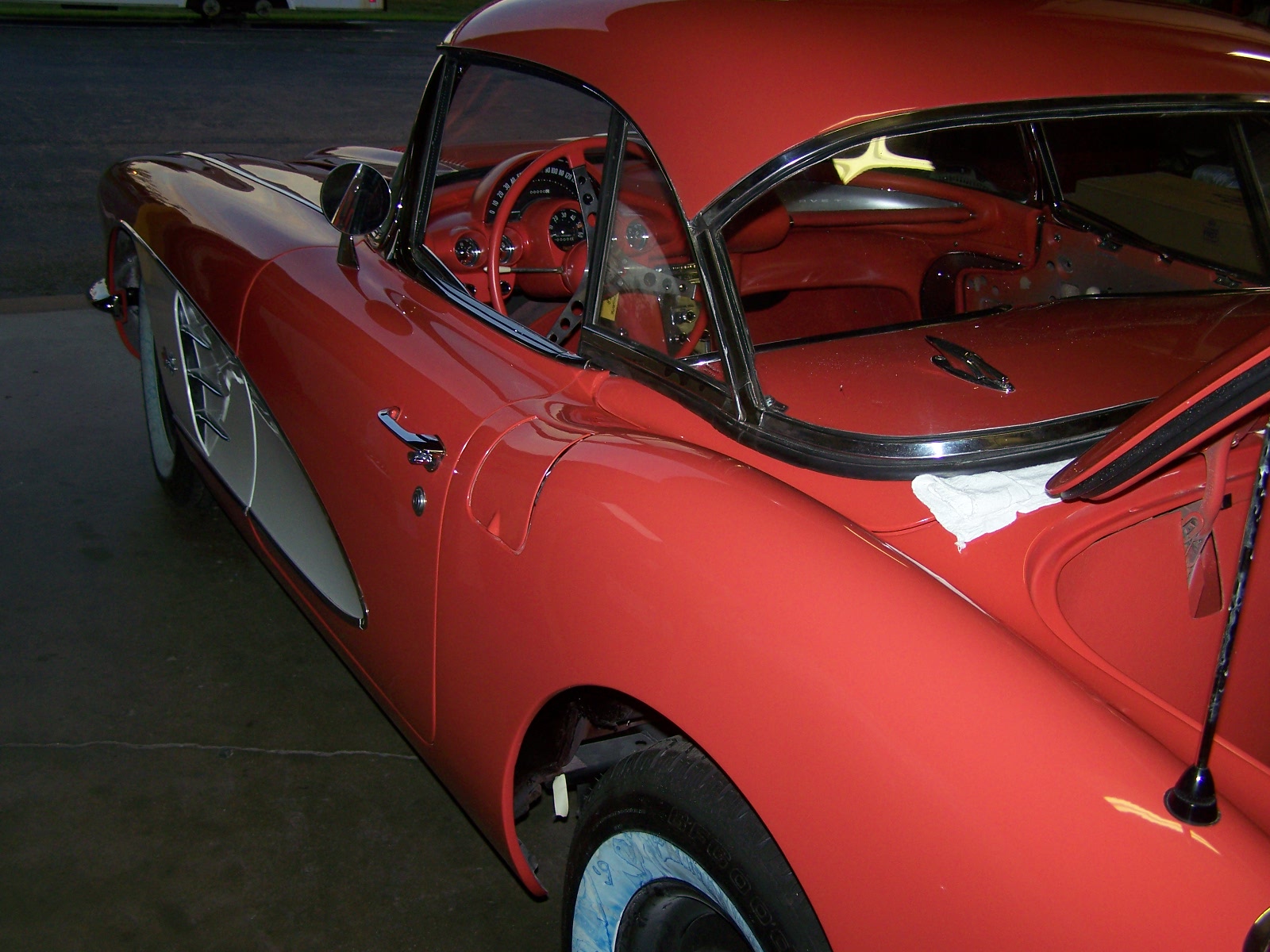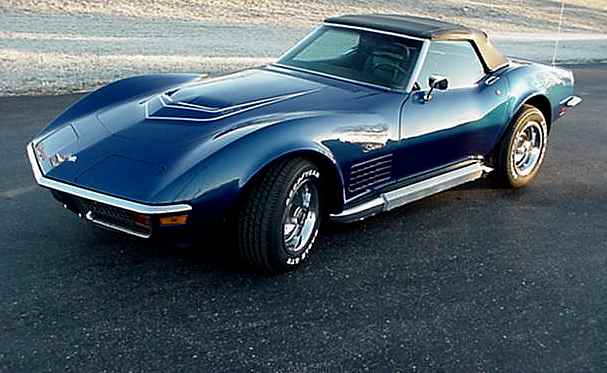 Component refinishing and restoration
Chassis assembly
Trim installation
It's all coming together!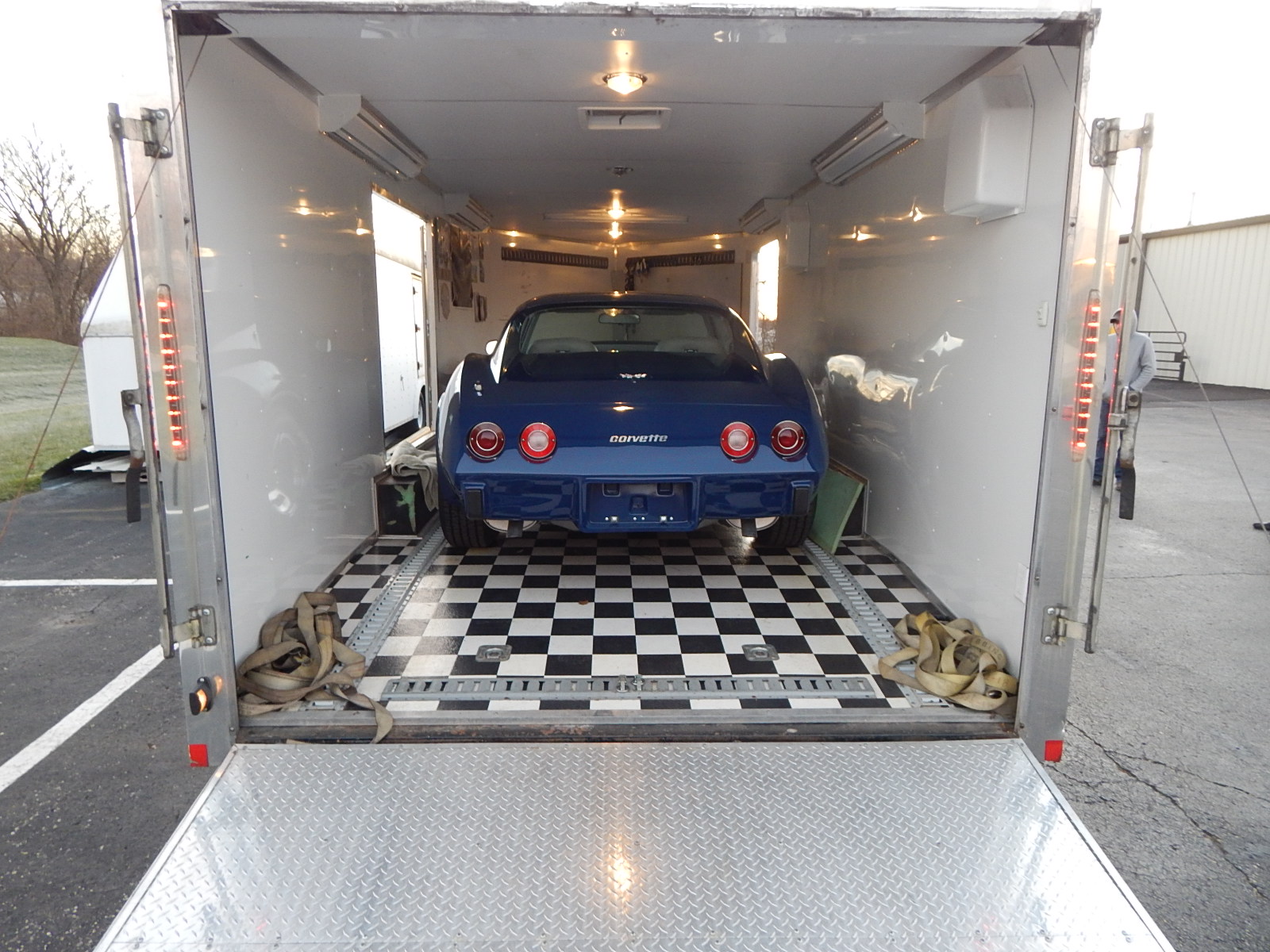 System and component testing and evaluation. We call it OPS, and it follows every installation whether it's a tail light bulb or an engine.
Which brings us to
Let us know how we can tailor a restoration to your specific needs and goals!