0

<![if !vml]>

<![endif]>
Every year, on the third Sunday in October, Corvettes gather for a 2-1/2 hour road tour through the countryside.
Take a bright, sunny Sunday afternoon in Springboro Ohio, add the camaraderie enthusiasts of the greatest sports car in the world can create, and you have the makings of a great event. Announce that there is going to be a Road Tour, and watch what happens.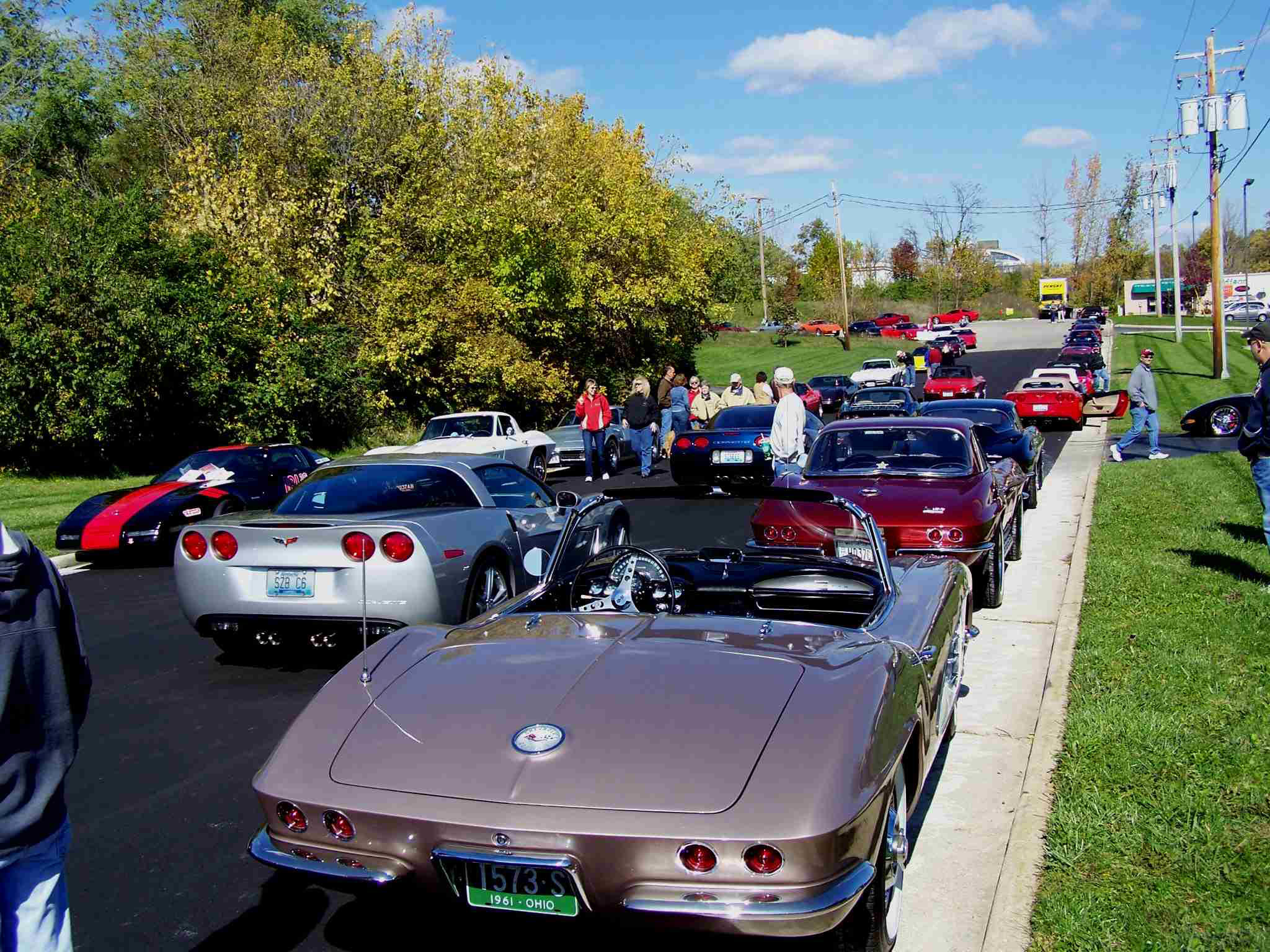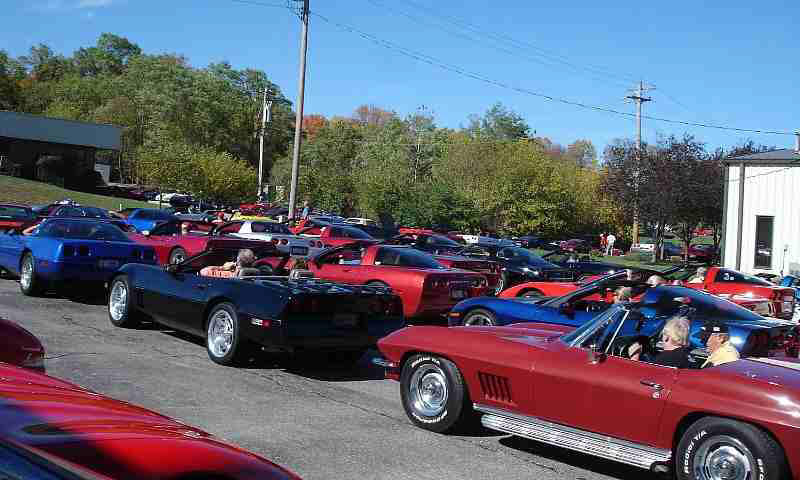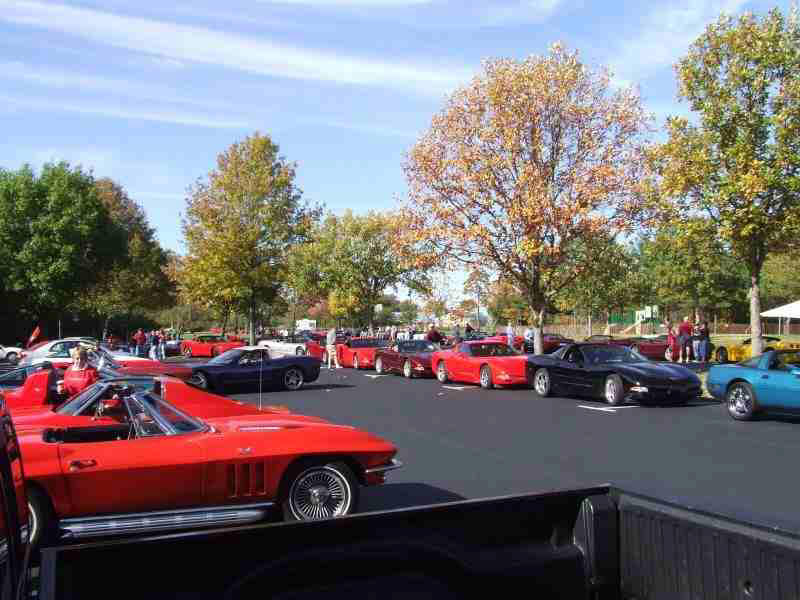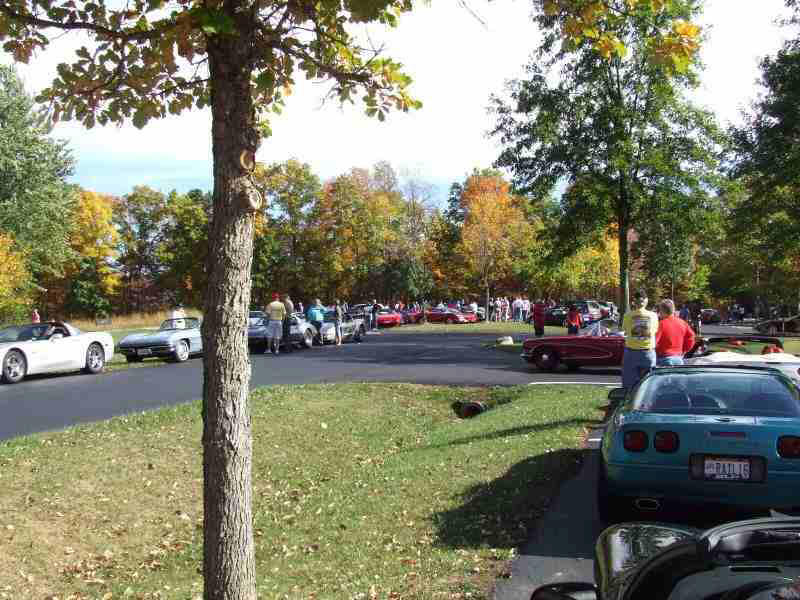 Caesar Creek was the half-way point where legs were stretched and we were able to re-group.
What would a Fall Road Tour be without traversing a scenic American icon such as a covered bridge?
This awesome event happens
every year
on the 3rd Sunday in October, so remember to SAVE THE DATE now before you forget! Please join us ( and around 200 other Corvettes ) for a great time of camaraderie with America's sports car. This is not a flower show, but a 2-1/2 hour cruise - together - through the beautiful fall foliage over the most beautiful roads in southwestern Ohio, with nothing but Corvettes ahead and Corvettes behind you. You'll have easy to follow turn-by-turn directions of the route ( in case you miss a turn ) so you'll be able to get back on. We leave Springboro together, meet at Caesar Creek for a halfway point ( to re-group and stretch legs a bit ) then head back to our starting point in Springboro.
Before we leave, join us for lunch, grilled on site at The Restoration Station, while you look over all the Corvettes gathering for the Tour! Half the fun is watching everyone show up! Also, the shop is an Open House that day, so check out all the Corvette projects we have going on inside.
Important answers to frequently asked questions:
* NO, there is no charge for this event.
* Lunch is a minimal donation to charity.
* You do not need to pre-register. In fact, there is no registration.
* You do not need a navigator to ride along with you, but every passenger spouse / significant other / friend I've talked to has had a blast at this event!
* It is always the third Sunday in October. Always.
* Arrive by noon so you have time to park, eat, enjoy the open house and watch the arrival of other Corvettes.
* Corvettes have come from Ohio, Indiana, Michigan, Kentucky and beyond to our event. A group from Michigan comes every year!
* Pre-meeting is at 1:00 in the parking lot of The Restoration Station
* Departure is promptly at 2:00 with local Police helping us with traffic.
Email me at jeff@restoration-station.com if you have any other questions.
This just in: If you enjoy watching yourself on the Tour, it's on You Tube! It's title is 'Corvette Fall Colors Road Tour at Restoration Station'. Or, the link is http://www.youtube.com/watch?v=McBFVNQmBRg
Many thanks once again to Tim Procuniar (aka Mike Mercury) for all his efforts and resources in making this video happen EVERY YEAR!
So mark your calendars now! Remember 3-2-1. It's the third Sunday in October, we leave at 2 and the pre-meeting is at 1. Can't wait to see you and the Corvette you drive!
The Restoration Station 250 Hiawatha Trail, Springboro, OH. 45066 (937) 743-3007
Copyright © 2004 - 2008 The Restoration Station, all rights reserved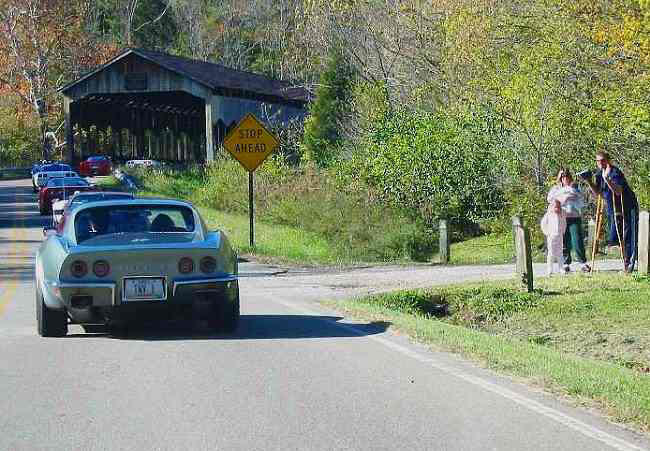 ---