<![if !vml]>

<![endif]>
Restoration
is restoration? I've seen two cars that have undergone body-off restorations sitting side-by-side, and the similarity ended with the terminology. How can they differ so much? You can only get out of it what you put into it. It was clear to me that the second car did indeed have the body off the chassis during restoration, but it wasn't clear to me what they did with it at that point. The same holds true for repair work performed on your Corvette. There is repair work that you pay for, then there is repair work that you feel really good about. Come and explore what we mean...
There are two levels of gloss of the sportsman red in the interior of this '54, and one level of gloss of the polo white . the dashboard is intricate and difficult to refinish. despite the hurdles and hoops , the restoration is top shelf.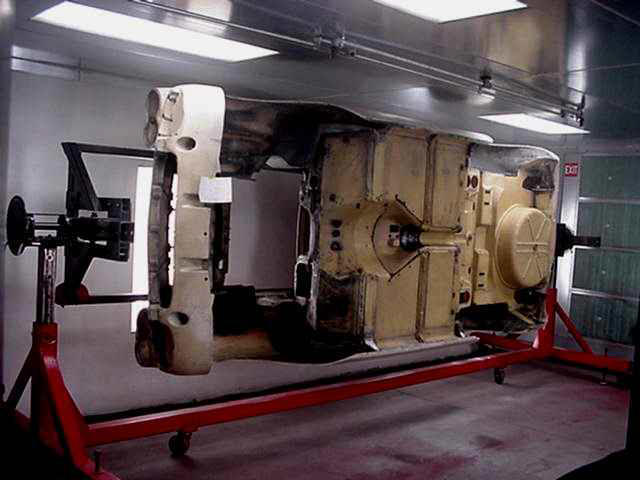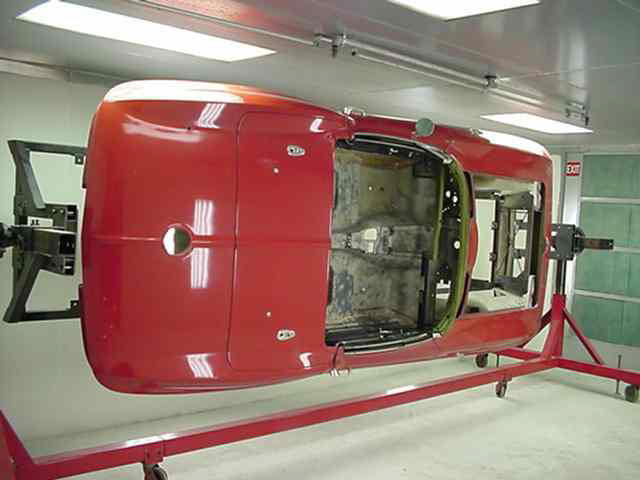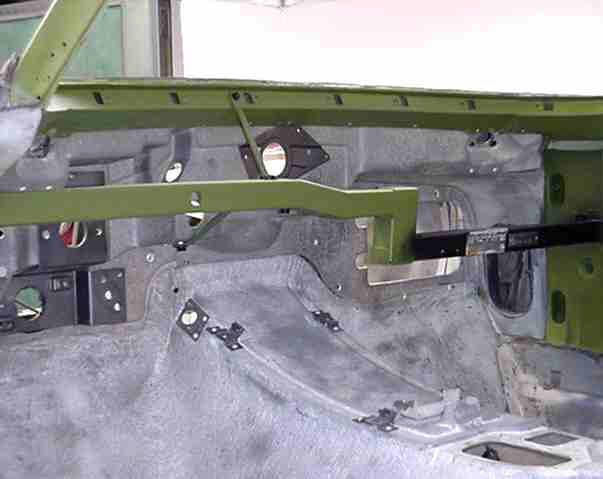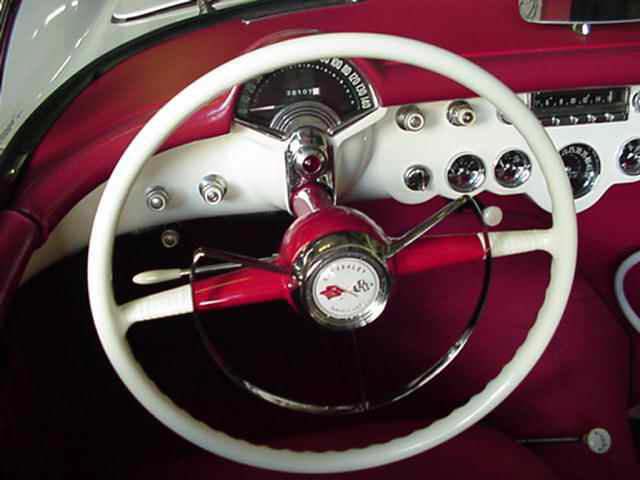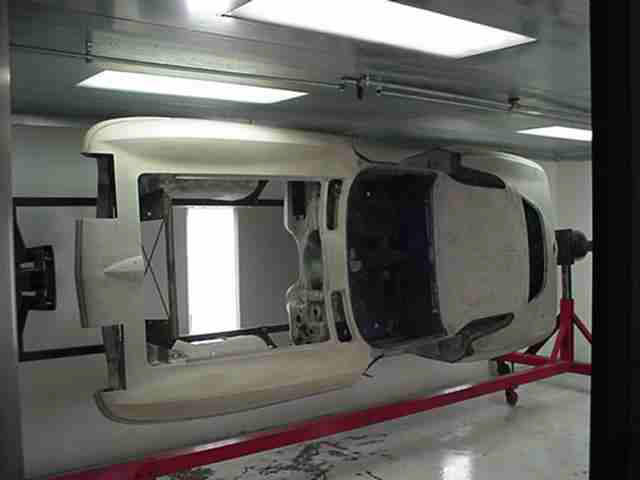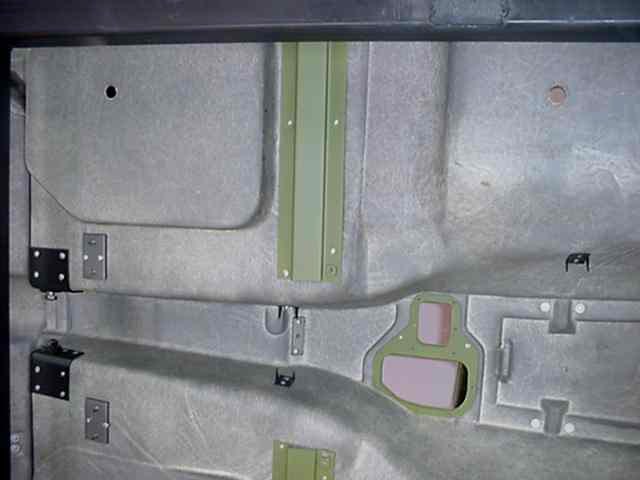 The largest and probably the most indispensible tool in our shop is our custom-built rotisserie, specially made to mount Corvette bodies. It is a necessary appliance used for cleaning, media-blasting and repairing otherwise inaccessible areas of your classic Corvette. Once mounted, the body is rotated to any angle necessary for restoration work.
Who is going to see the restored fiberglass floor and refinished mounting plates on the bottom floor of this mid-year, or better still, the restored behind - the - dash birdcage? Well, we know it's done........ ....... And now, you do too.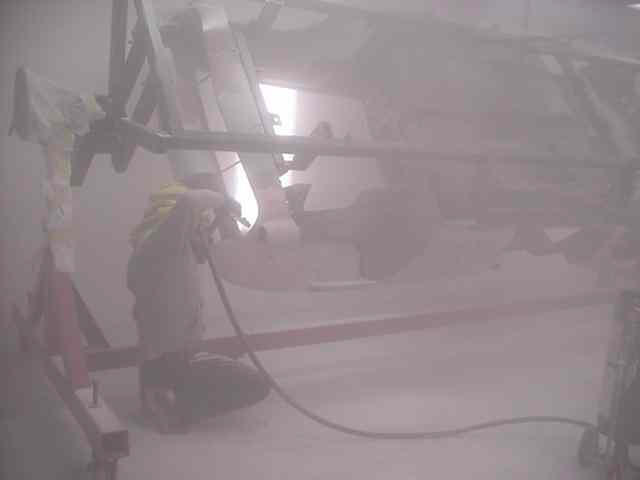 Gelcoat is an extra step in the paint process and isn't necessary on every restoration. However, knowing when it is necessary is vital to the quality of the topcoat. Skip this step, and you will get to walk down the path of paint at least one more time.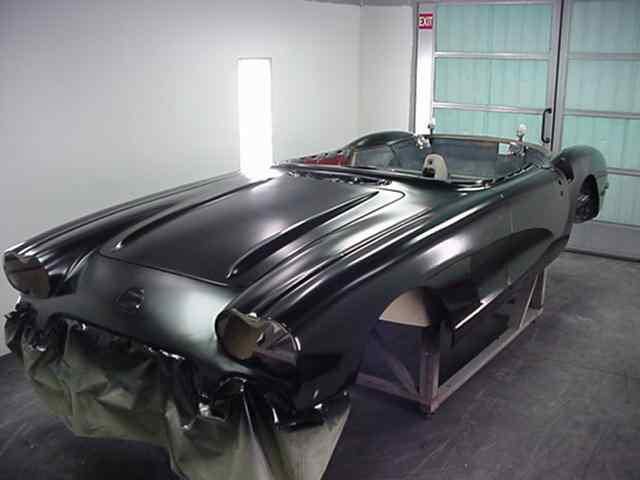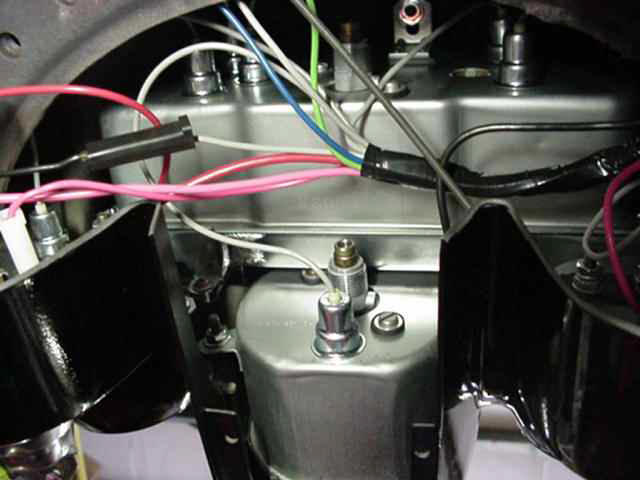 New wiring isn't about aesthetics, although it does clean things up nicely. The main purpose isn't even about functionality, though it will make your accessories work for a change . Summed up in one word: Safety.
A solid axle corvette arrives with sloppy kingpins causing poor drivability. It leaves with restored spindle assemblies with just a touch of N.C.R.S.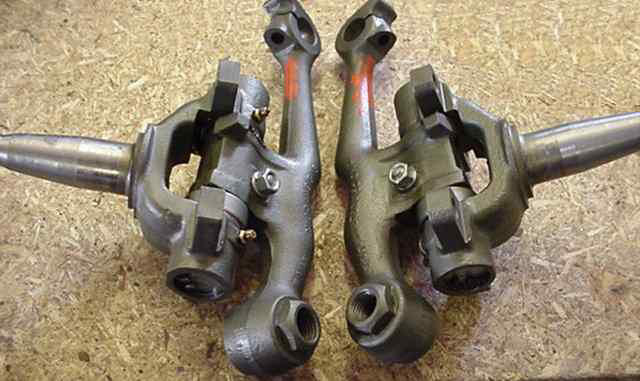 ---
This repair would be cheaper if not for the stainless steel parking brake shoes and hardware . but then, you will never have to change these parts due to rust. corrosion is by far the usual reason for failure of the parking brake .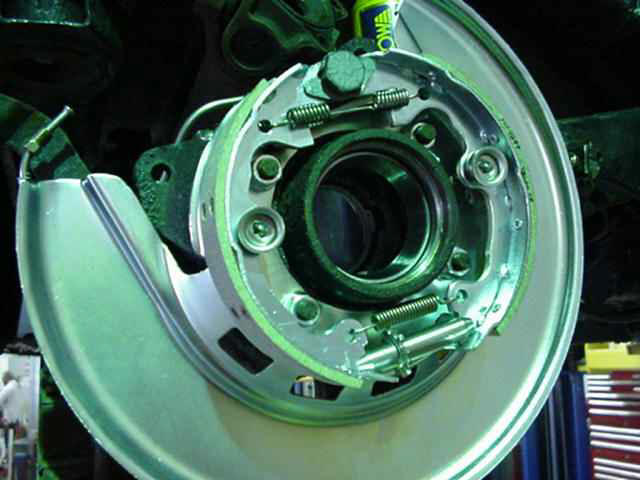 We could have just rebuilt this LT-1 and let it go at that, but then, that's not why this client came to us. While the engine was on the stand awaiting installation, the engine compartment was totally detailed.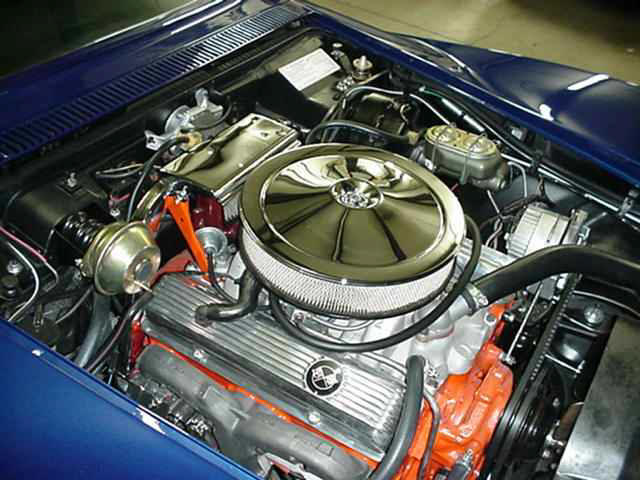 All pertinent parts of a trailing arm repair are media blasted, inspected for cracks or wear, and refinished for corrosion protection. although finishes will differ slightly for points judging, this 'driver' '67 looks like it's ready to show.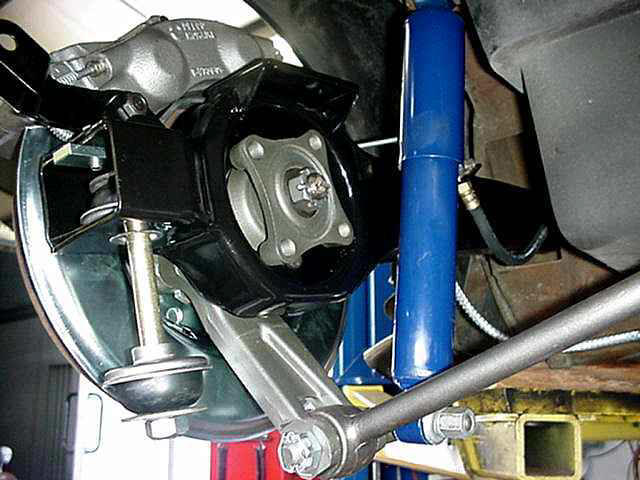 The Restoration Station 250 Hiawatha Trail, Springboro, OH. 45066 (937) 743-3007
Copyright © 2004 - 2008 The Restoration Station, all rights reserved